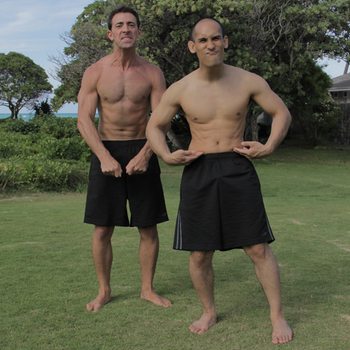 Be honest, you've probably had this thought:
I wish I could have the body of an Olympic gymnast.
Well, there's a few good reasons you may want to reconsider, and we'll cover them in this episode, along with our usual mix of brilliance and inanity.
Get your ears on, 'cause here it comes.
A few of the topics covered:
Andy's new "adjician"
More Parallettes Two info
Why "specialist bodies" have specialist weaknesses
The hidden conceit behind wanting to look like a gymnast (and why you should let it go)
How to train in a small space
Where to hang gymnastic rings
How to tell whether or not you should hire a coach
Links we discussed:
Be sure to catch the next episode by subscribing to the GMB Show:
The Future is in YOUR Hands!
Left to our own devices, we'd soon be churning out episodes on the sorry state of Mexican cuisine in Osaka. Answer these questions and tell us what you want to hear:
';