Bodyweight training is a great way to get started with exercise since there is no need for a lot of equipment or joining a gym. You can begin to improve your strength and health and do it anywhere you have a bit of room. The only trouble may be deciding what to start with.
We're lucky that there is a wide variety of bodyweight training systems out there now, all capable of producing wonderful results. But that also means it can be tough to know which one to choose.
Luckily, with the right approach, you don't have to choose.
You can take the best from different systems and blend them to create your own movement expression. In this post we'll look at how to do just that.
There's Nothing New Under the Sun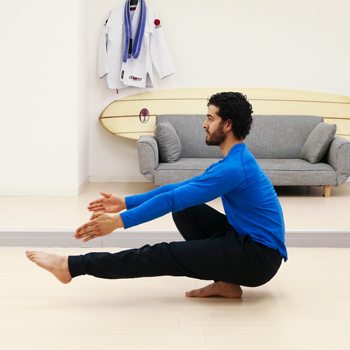 It sounds trite, but that old adage is really true.
None of the bodyweight systems out there today, including our own, is unique.
Some are based on ancient practices like martial arts or yoga, while others are more or less repackaged forms of calisthenics, dance, and gymnastics. While these systems may seem quite different from each other on the surface, in reality, they share many of the same elements when broken down into their most basic parts.
After all, there are many different ways of combining different whole body motions, but there are only so many ways each joint can move on its own.
We're Not "Creating" – Just Reorganizing
What are the chances that throughout all of human history no one ever thought of swinging, jumping, and contorting their body in a particular way?
Pretty much, zero.
No single person can own any single movement – or even movement combination – but there are certainly individuals who excel at cataloguing sequences of movement, putting them together so they can be taught to others in a manageable way.
As an example, what we teach at GMB is the result of our combined backgrounds in gymnastics, martial arts, and yoga.
When you learn from different disciplines and begin to master your own body, you can draw from the things that resonate with you and combine them in a fluid manner.
Choosing Between Different Bodyweight Training Systems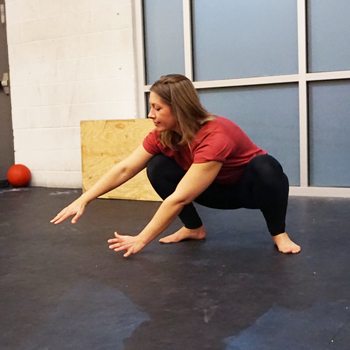 Most bodyweight systems include some elements of strength, flexibility, and body control, with varying emphases on one or another of those traits. And, of course, there is a lot of overlap in movements and exercises across all bodyweight modalities.
Does that mean all bodyweight training systems are basically the same? Of course not. What separates one system from another is its primary intent and rules for practice.
Evaluate those two elements, and choose the system that fits your goals.
Ask: What is the Intent of the System?
Whatever movements and transitions are included in any one system, that system's intent is what makes it unique, and is what dictates the rigidity or fluidity of the rules by which it plays.
Some disciplines, such as yoga and many of the martial arts systems, were primarily designed for inward development of the individual practitioner, and therefore concentrate heavily on breath, focus, and body control.
Other disciplines, such as calisthenics and gymnastics training, are primarily devoted to developing strength and skill.
| System | General Intent |
| --- | --- |
| Yoga | Uniting the body and mind by using various postures to improve meditative stamina. |
| Animal Flow | Building strength and movement "flow" by linking various locomotor exercises. |
| Calisthenics | Build strength with increasingly challenging variations of classic bodyweight exercises. |
| Bootcamp | Improving work capacity and endurance (generally) for fat-loss purposes. |
| GMB | Improving strength, flexibility, and body control for practical physical autonomy. |
These are just examples, and we realize that not all bootcamps or yoga styles are the same. Also, we're clearly huge fans of both Animal Flow and Progressive Calisthenics.
Look at your own intent with training, and see if it lines up with the intent of the system you're following. If, for instance, your primary goal at the moment is to use movement as a meditative practice, then a calisthenics-based program is unlikely to be a good fit for you.
That's not to say you can't reach that goal from practicing calisthenics, but the path won't be as direct, which may lead to unnecessary frustration.
Ask: What are the Rules of the System?
While the rules a system follows often stem from its intent, they are actually 2 separate elements you should evaluate when choosing a program.
The rules of a particular practice play a role in determining whether they have rigid structures and sequences, like Ashtanga yoga sun salutations, or if they are more open to interpretation and improvisation, such as modern dance and other systems that pride themselves on creative expression.
| System | Defining Characteristics |
| --- | --- |
| Yoga | Each style features different postures and ways to move and breathe, some more active than others. |
| Animal Flow | Begins with set sequences, but allows for "call-out" improvisation. All movements are dynamic. |
| Calisthenics | Initially emphasizes increased reps with good form. At higher levels, individual style comes into play. |
| Bootcamp | There's generally less concern with form and progression vs training to exhaustion in efforts to change body composition. |
| GMB | Exercises are chosen to address individual needs and goals, with emphasis on form and progression. |
Systems that are purely devoted to building strength in certain basic movements and planes of motion are generally not too concerned with transitions between moves, outside of maintaining safety; whereas movement systems that are primarily designed for their artistic appeal may be more concerned with transitions between movements, movement sequences, and details of body alignment.
Your goals, as always, will be key in choosing the right program, but there are some other things to take into account.
Are you a creative person who likes things to be more fluid and open to your own expression?
Or do you prefer things to be structured and easy to follow?
If you choose a system that's structured in a way that doesn't fit your personality, you're unlikely to be successful in following the system. Be realistic and honest, and don't try to force yourself into something that doesn't fit you.
You Don't Always Have to Choose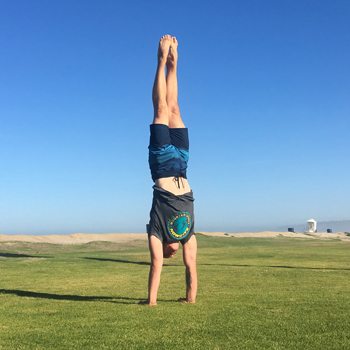 One thing we never do at GMB is push any kind of dogma or claim to be better than anyone else.
We've got things we're great at (some movement-related, and some teaching-related), and we've got things we leave to others who can do them better.
So, what if you want to blend some of the different elements present in these disciplines for your own needs?
What if you want more strength, flexibility, balance, focus, body awareness, and you also want to express yourself artistically through a practice that turns your body into a moving piece of art?
Well, you can spend thousands of hours studying different disciplines, trying to balance what each one has to offer so you can figure out how to blend them into a single practice. Of course, you would probably have to give up your career because this would be a full time job.
In the end, you may or may not be successful.
Personally, I feel it's better to turn to someone who has already spent those many hours exploring and studying different systems.
And if that person has put together a scalable, teachable system that incorporates these elements into one movement discipline that can be used by people who are not elite athletes or movers, then that's a no brainer.
If Nothing Else, Remember That Your Movement is Your Own
When you remember that moving your body and practicing needn't be attached to any particular dogma, your world becomes much more open to learning from any discipline that will help you.
Explore all that's out there, and practice the aspects of different systems that appeal to you.
Some of it you'll have to put some time into before you understand what will be helpful for you, but frankly some you'll just know isn't what you want to do.
And that's okay.
Don't be Afraid to Explore and Experiment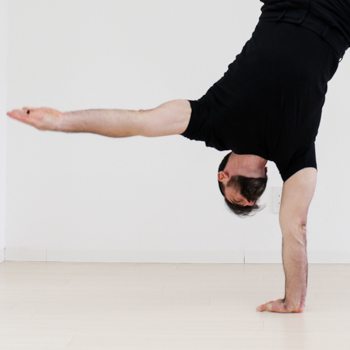 Everyone has something a bit different to offer and approaches and attitudes will likely fit you better in some than others.
This may change too as your own circumstances and situation change. There's so much valuable information out there, it'd be a shame to miss out on something that could help you.
Be critical, but open.
When you start seeing the art of physical skill as belonging to nobody and everybody at the same time, your practice and abilities will be free to take off and soar.
Our programs are one of many options when it comes to bodyweight training, but we've put a lot of effort into drawing from our varied experiences in martial arts, yoga, and gymnastics, to create accessible, well-designed programs.
Build a Consistent Training Habit With a Foundation in the Basics
With Elements, you'll build a foundation of strength, flexibility, and control over 8 weeks, setting yourself up for a successful lifetime of staying fit and active.