The pursuit of knowledge is, arguably, the most important part of self-growth and improvement in any regard.
Sure, when it comes to training, you need to physically put in the work, but without a good understanding of what you're doing – and why you're doing it – you can only get so far.
The way we consume information is ever changing, but what remains constant is the importance of books.
Whether read on good ole' paper, or on digital ink, the compilation of ideas and thoughts in one piece of work conveys the author's intention as much as is truly possible in a one way communication.
We value learning and reading, and we know you do too, so we put together this list of some of our favorite books. You'll notice most of these have nothing to do with "training" (at least on the surface), but they all encompass topics that will improve your life, attitude, habits, as well as training.
Books About Learning and Growth
We'll start with some of our favorite books on one of our favorite topics – learning and the growth that comes with the pursuit of knowledge.
Learning is a huge part of how we do things here at GMB. Training isn't just about training – it's about learning how your body works, and tapping into your potential through that process.
The following three books are great reads if you love learning as much as we do, or if you simply want to get better at it.
Self-Theories by Carol Dweck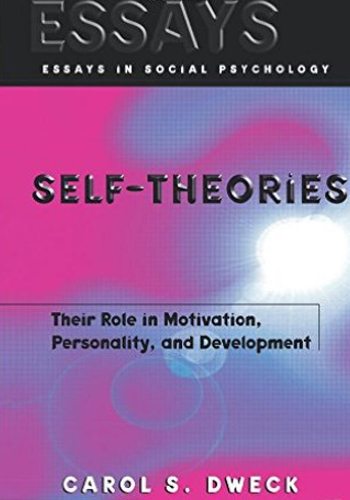 In Self Theories, researcher Carol Dweck delves into the complex subject of our implicit belief systems and their effects on how we deal with challenges throughout our lives. In her studies, she identified the underlying reasons why some people deal with adversity well and others seem to spiral into poor performance and depression.
"Common sense" would seem to dictate that higher levels of confidence and intelligence (as measured by IQ, or past performance on testing) would correspond to achievement and resilience in the face of hard challenges and disruption.
But as it turns out, neither are as important as you'd think.
Even in those subjects with very high measures of self confidence and cognitive ability, their beliefs about the nature of intelligence and how they chose to view success were the determining factors.
Put simply, Dweck discovered that the belief that our intelligence and other personality traits are not fixed, but can change and develop with effort and practice, is the difference between continued achievement over the course of our lives.
"What should we do if students have had an easy success and come to us expecting praise? We can apologize for wasting their time and direct them to something more challenging. In this way, we may begin to teach them that a meaningful success requires effort." — Carol Dweck
There is so much more in this little gem of a book than what I've summarized, and everyone that teaches and coaches people, and especially parents of younger children should read this.
Zen Body-Being by Peter Ralston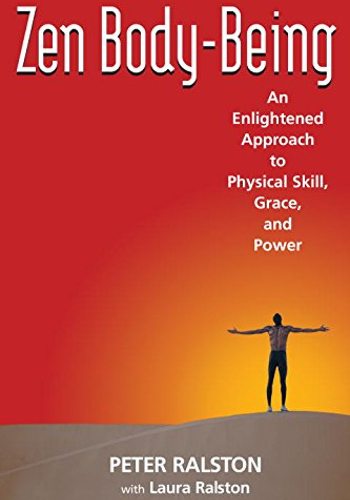 Ralston is probably best known for writing very dense and difficult to understand books on martial arts philosophy.
Zen Body-Being makes the best of his insights accessible and applicable in a much easier to read style.
There's an autobiographical component to this book, which sets the stage for the author's discoveries about how to use the body for maximum efficiency. Though Ralston's primary interest is martial art, he describes exercises for learning to feel and control the body that are usable and useful for anybody.
It's a unique take on things that are sometimes called moving meditation and embodied cognition, but Ralston describes them in simple, experiential terms.
Practicing this awareness in your movements can completely change the way you experience your body on a day to day basis.
The Art of Learning by Josh Waitzkin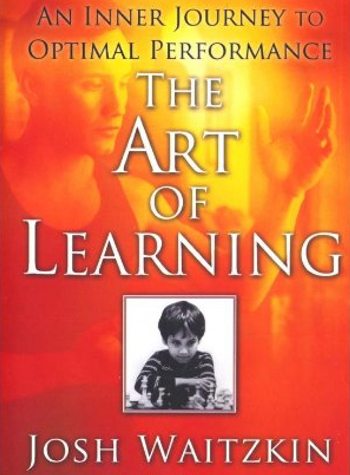 Many books about learning and performance enhancement are written by either journalists or researchers.
Most often, it's a journalist ghost writing for a researcher.
So, from the start, it's very cool that The Art of Learning is written as a first person account by someone who has achieved world-class performance in not just one, but two highly competitive fields.
Josh Waitzkin chronicles his experiences as a chess prodigy and martial artist. There's a conversational autobiographical vibe that makes for easy reading, but what really sets the book apart is how Waitzkin makes his experiences relevant for the reader.
The crux is that, in practicing to become a world champion martial artist, he discovered he was able to employ many of the same strategies he used to become one of the greatest chess players in the world.
The similarities he observes can be used by anyone in any practice, and they've been a big influence behind the scenes in how we structure GMB programs.
Books About Success and Habits
Building habits and learning how to be successful are integral parts of being the best version of yourself possible – and that's really what self-improvement is about.
These books have shaped the way we teach and do things at GMB, and anyone looking to build better habits and create a life of successful endeavors (e.g., everyone) should add these books to their reading list. They're well worth your time.
With Winning in Mind by Lanny Bassham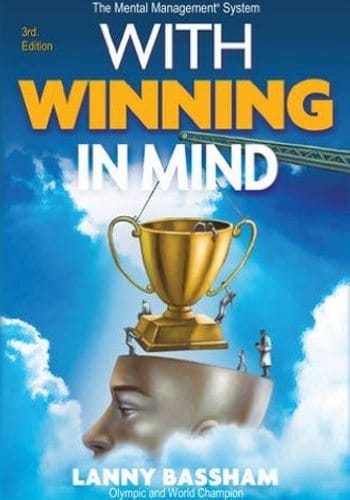 With Winning in Mind focuses on perspective, attitude, and mental management.
The author's background is in competitive shooting, so winning as pertains to competition is a main theme of the book. The principles apply quite broadly, though, beyond competitive sports, and Ryan's been particularly diligent about incorporating some of Bassham's ideas into his daily life.
"Being positive is our only hope. Positive pictures demand positive results from the subconscious. If we think negatively, we have to expect negative results." – Lanny Bassham
Many people say, "I can't do it," before they've even tried. If you've never tried it, how do you know you can't do it? And, if you go in thinking you can't do it, you will probably fail. Clear your mind, have a bit of faith, and just TRY!
If you have a bad attitude on top of poor habits, well, you aren't going to be a very good you. By working on improving your habits – and what is attitude, if not a habit? – you can be the person you would like to be.
Mastery by Robert Greene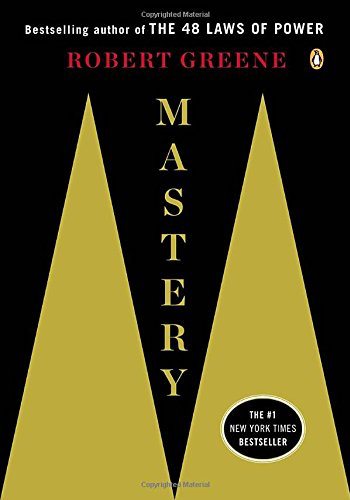 The truly great masters like Einstein, Darwin, Ford, Picasso, and Rojin all had something very much in common with each other. They each found a subject that stimulated an unusual degree of curiosity and fulfilled their life's task by continuously learning as much as they could about their passion.
It wasn't that these masters were necessarily geniuses. It was that they applied an intense focus to an activity and never tired of learning, practicing, and honing their skills.
In Mastery, Greene discusses three levels of learning and how every master over time has worked their way through the levels towards mastery.
"It is already there within you. You have nothing to create; you merely need to dig and refind what has been buried inside of you all along." – Robert Greene
I enjoyed how the author used a wide variety of biographies to show that, while each person had completely different experiences, they all achieved their mastery by going through the three distinct levels of learning; the apprenticeship, the creative-active level, and finally mastery.
This reminded me of how we approach learning skills at GMB.
In the beginning we study the skill through the use of a coach and focus on creating the proper strength for the skill.
Once we have the necessary strength it is time to go further into the skill by working to make the movement more natural by making slight adjustments so that our bodies are more structurally efficient to accomplish the skill.
Finally, after many hours of practice, tweaking and adjustments, we master the skill so that it becomes a natural extension of our bodies.
Attaining mastery in a particular field or of a movement skill is not an easy task. But this is one book that can help you find your passion and show you the path to becoming a master.
The Obstacle is the Way by Ryan Holiday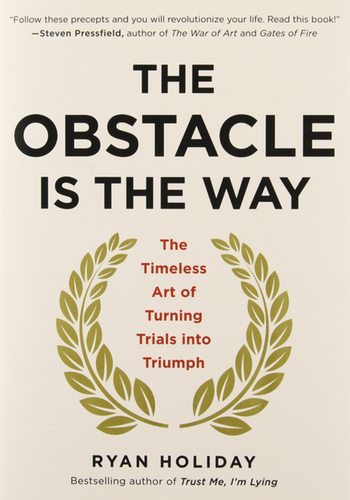 The premise of The Obstacle is the Way is based on stoicism, a school of philosophy teaching that destructive emotions are a result of judgement errors, and that we can control these unwelcome emotions by improving our ability to reason.
Holiday structures the book, not as a formal treatise on Stoicism, but rather, presented in an easily digestible manner that keeps the reader interested and engaged. What makes the book even more interesting is Holiday's examples of different Stoic thinkers, such as Abe Lincoln, Teddy Roosevelt, Tim Ferris, and Bill Clinton.
This book gives you the opportunity to see examples of how others, especially highly accomplished people, reflected upon their own behavior and biases, and adjusted them to prevail over their challenges.
Life gets tough, progress is anything but linear, and when things get really hard, it's important to be able to deal with those issues in the best way possible.
Rise Above by Nate Miyaki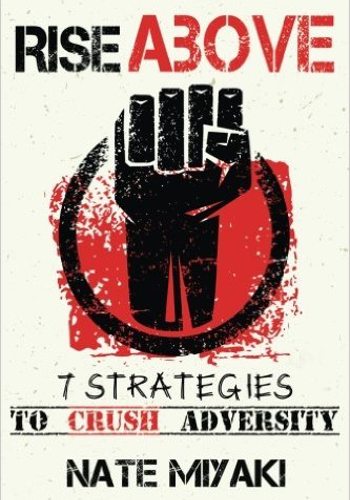 We've recommended just about everything Nate has written, and for good reason – the guy knows his stuff!
Usually, we turn to Nate for his expertise on all things nutrition, but I really enjoyed reading Rise Above, which is a completely different piece, focusing on tactics we can use to strengthen ourselves to deal with and conquer life's challenges.
What can you really control? You can control your effort, your actions, and your authenticity. That's it. Everything else is really out of your hands. So do what you can to the best of your ability, focus on getting a little bit better every day, be yourself, and then be done with it.
Working on being a better version of yourself, a better person, is such an integral part of living the life you want to live, and being able to handle the hard times.
We've all dealt with our fair share of adversity, and as we continue your lives there's likely to be more of the same.
If we work to build ourselves up and strengthen the attributes Nate highlights in this book, we'll be much better prepared for dealing with negative situations in the future.
Books About Training and Fitness
We'd be remiss if we didn't include any books about training in this list! Of course, there are countless books we could have mentioned here, but these two embody what we think is most important for your training journey.
Never Let Go by Dan John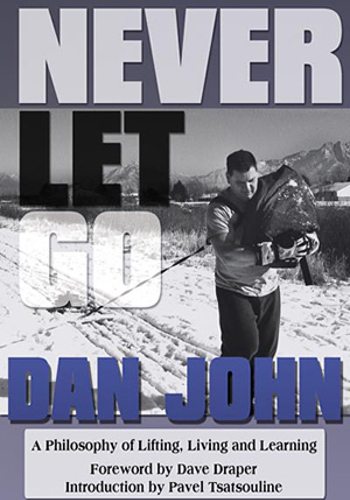 I had read bits and pieces of Dan John's work before, but didn't associate him with much more than Olympic lifts and maybe some kettlebell work.
When I read Never Let Go,I was pleasantly surprised to read a funny and thoughtful book about much more than fitness, training, and diet, though it certainly covers all those areas in good and useful detail.
One of my favorite sections is on what Dan calls your "free will" and how your allotment of such affects your progress in your fitness regimen.
It's a simple but revealing concept. With all the various responsibilities and stresses in our lives, the more we drag ourselves to each required stop and duty from the time we get up until the time we head to bed, the less energy we will have to spend on our training and nutrition goals.
"My friends, you basically have about one can of Free Will. If you use it saying no to cookies, you won't have any left for impossible tasks, quitting smoking, or whatever resolution you picked in a carb-induced haze sometime during the holidays. Sorry. One can." – Dan John
This is just one example of the basic yet profound advice in this book, a book that is incredibly re-readable, that provides valuable insight for a lifetime of fitness and physical growth. And that's a lot of what Dan emphasizes – a consistent lifetime of training, with its ups and downs, and phases that require critical thinking at every stage.
There are few fitness writers out there that have the depth and breadth of Dan John with his lifetime of training for sport and general health. He's who I look to when analyzing whether my current training and diet is on the right path for lifelong health and progress.
Squat Everyday by Matt Perryman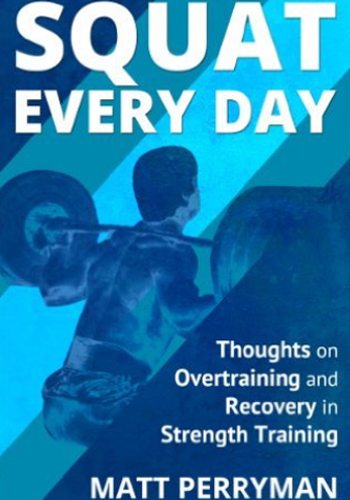 Matt is one of my favorite strength and fitness writers, and his ideas are a refreshing change from the usual authoritarian "this is the best way" mentality.
With the advent of evidence based training and a reliance on research, it's great that there is more thinking being applied to the fitness field, but unfortunately, what should be a fluid and critical thinking process can devolve into dogma and unwillingness to acknowledge that the "science" may very well be wrong.
Squat Everyday makes the case for high frequency heavy lifting, but the crux of the book is much more than that. At its heart it asks you to question your assumptions, and instead, pay close attention to the effects of your work, rather than your expectations.
As Matt so eloquently explains the philosophy behind this methodology,
Forget the goal, take your self out of the equation, and just train. Immerse yourself. Center your workouts on effortless effort. Seek optimal experience. Be mindful. Do what happens and nothing more. You just go train, and forget the rest.
I followed Matt's recommendations a couple years ago, and I'm currently going through it again after a re-read of the book and adjusted with the new insights of experience. It has taught me so much about how expectations can cloud your judgement.
Remove your assumptions and follow the results, not your expectations.
Books That Will Simply Make You Better
The last two books on this list aren't specifically about training or habits or success, but reading them will make you better.
These two are both Andy's picks, so I'll let him explain why these books are important to him.
Dataclysm: Who We Are (When We Think No One is Looking) by Christian Rudder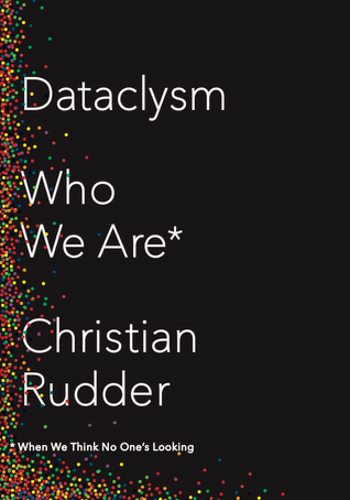 You've probably heard of "Big Data" recently and about how massive corporations track your buying behavior to show ads you're more likely to respond to.
Well, years before Big Data was news, the dating site OK Cupid began trying to find patterns in their user behavior, such as "What do the most attractive profile pictures have in common?" and "What words should you avoid using in a first message if you want a date?"
Dataclysm is the result of analyzing tens of millions of users over five years to find those answers.
It's a fun read, offering deep insights into our courtship behaviors – and since romantic relationships are kind of a big deal, those insights have a lot to say about human nature in general. Our attitudes about sex, music, race, money, and more come to the surface in the way we communicate with potential mates, and where Big Data knows what brand of breakfast cereal you prefer, OK Cupid's millions of users represent the emotional lives of a big chunk of American society.
Though I've been happily married for several years, I enjoyed the clear explanations (with loads of charts) and humorous analyses.
This is not one of those books that's going to change your life, but it will definitely change the way you think about your interactions (especially online) and the differences between people's public and private personas. If you're a fan of pop-psychology and socio-cultural topics, you should definitely pick it up.
Infinite Jest by David Foster Wallace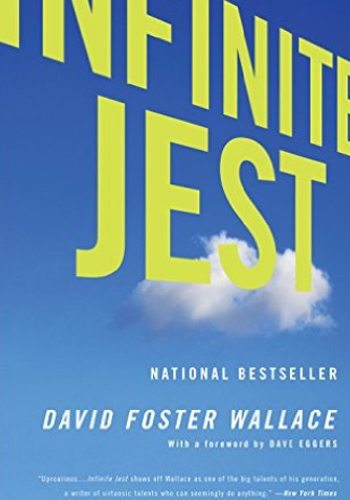 There are several schools of thought on the role of fiction in modern society. Should it be easy entertainment, or can a challenging work of fiction change the way you see the world around you?
I happen to fall into the latter camp, so if you prefer Harry Potter to The Brothers Karimazov, you might want to skip Infinite Jest, David Foster Wallace's magnum opus loosely about North American entertainment culture. I'm not even going to try and sum up the plot or premise here, but I recently re-read it for probably the twentieth time, and I'm always rewarded with new levels and jokes and insights with every reading.
This is definitely a challenging book to get through, with over a hundred characters and lots of difficult vocabulary, plus extremely nerdy references to math, philosophy, tennis, avante garde film, and addiction recovery. It's also over a thousand pages long and features a somewhat confusing chronology.
But, like many of the physically challenging things we teach around here, there are rewards.
Reading Infinite Jest will have you rethinking your relationship with your education, with TV and movies, with working out, and with how you define yourself as a person. I know that sounds like some deep stuff, but that's the real power of challenging your mind with such colossally difficult fiction.
I can't recommend this book to everyone, but I recommend it to anyone who wants to read a novel that really changes you.
We Are Our Habits – How These Books Can Help You Be a Better Version of Yourself
The saying that we are all creatures of habit is cliché, but all too true.
Often much more than we'd like, we fall into the same patterns of thinking, doing, and reacting emotionally. Life is difficult and full of tough choices so, even if only subconsciously, we tend to follow the path of least resistance.
Sometimes that's just fine but often, it prevents us from accomplishing our rightful potential in our careers, relationships, and physical attributes. It's not so much that we should rid ourselves of all habits, but rather give ourselves the opportunity to take a real and conscious look at how much we allow our actions and emotions to operate on autopilot.
From there we can begin to choose for ourselves what is positive and negative about our personal patterns. And perhaps of equal importance with an honest appraisal of ourselves is knowing that we have the capacity to change.