When you have a passion for what you do, you'll search high and low for ways to improve your performance.
Sami Laakkonen has that passion and thrives on participating in physically demanding sports such as cross-country skiing and rock climbing.
Sami was looking for training to complement these demanding activities and help him improve his skill in these sports. And that's when he found GMB.
Many of our Alpha Posse members (such as our last case study subject, Verity Bradford) have used what they've learned from our programs to achieve specific skills in various disciplines. Here's how GMB helped Sami take his climbing skills to the next level.
Sami's First Experience with Gymnastic Rings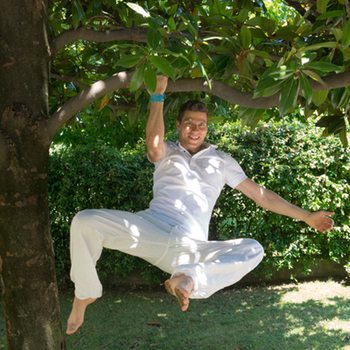 Sami started working with gymnastic rings while competing in Girevoy Sport — a style of Kettlebell training.
He knew that ring training could help him improve his shoulder strength and core.
Because of his already great foundation of strength, Sami told us he easily achieved the basic ring movements, but found himself needing help and guidance to achieve the more difficult skills.
I discovered that progressions were needed to nail down the [advanced] rings movements. The internet was full of videos that showed perfect movement techniques, but these videos offered no hints on how I should start training for those.
Like many others, he searched for rings tutorials online and found only demonstration videos without much (or poor) instruction.
After continued searching, he came upon GMB and liked what he saw.
He then immediately started with our Rings One program.
Sami's Challenge: Taking it One Step at a Time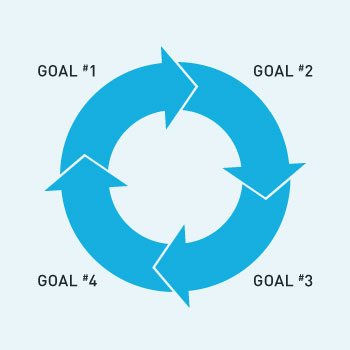 It's common to feel the need to combine elements from a variety of training programs and modalities into a single "super" program, but Sami heeded Ryan's advice, and instead, spent his time focusing on one training attribute at a time.
Sami found that through cycling his training and emphasizing one primary objective at a time, he was able to concentrate his efforts to radically improve his performance.
Like mileposts on one of his long cross country ski runs, he stalked them down one by one until he hit his goal.
See the Results of Concentrated Effort on a Singular Goal
Working with GMB, Sami learned that he didn't have to 'do it all' in order to make progress in his primary goal — to get better with climbing. Sami didn't worry about losing his gains, or "balancing" everything by incorporating workouts to isolate each muscle group.
After completing R2, I felt really focused.

My core and upper body was super strong. Also my coordination had improved a lot and I understood much better body mechanics. I managed to climb much harder routes than before R2 course!

I also learned a great warmup and cool-down routine from R2 that I'm still using when I'm climbing.
This isn't to say that Sami stopped doing everything except working on the Rings. Not at all.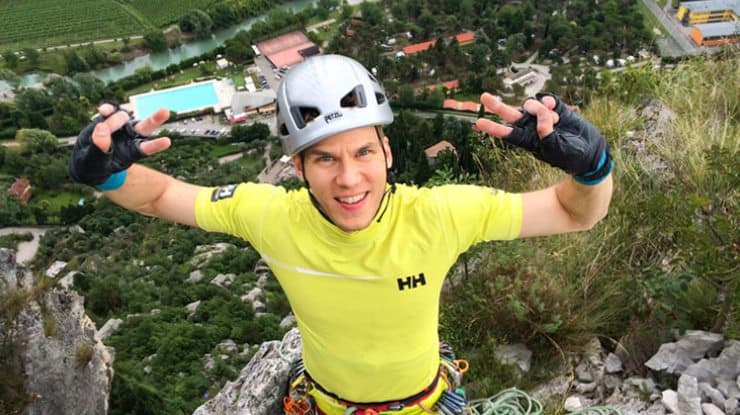 What he did do was lessen the intensity and volume of his other activities.
He kept up with his climbing and skiing but pursued them at a level of fun and play that was well within his capabilities.
Sami's Suggestions for Using GMB To Improve Your Passion
Here's a few lessons that helped Sami keep progressing, in his own words:
You Don't Have To Do It All At Once
Focus on one goal at the time. There is no need to mix and match to get the best results. Just follow the program, you will nail your goal!
I did climbing while doing Rings Two, but only to keep my climbing technique fresh in mind. I intentionally kept my climbing volumes and intensity down, and concentrated purely on technique without putting too much effort on my physics.
The best way to improve in climbing is to climb, but bodyweight training helps you to build strong foundation for climbing, and it also teaches you to understand your own body mechanics.
It is also very important to exercise counter-muscles for climbing to get your body in balance and prevent injuries.
Don't Skimp on Your Mobility & Flexibility Work
To improve my coordination, I also regularly include exercises from the Vitamin course and the Mobility course in my practice. (This was only after completing my work in R1 and R2).
I have strong legs, but my hip area is really tight because of my previous sports activities. Mobility helped me to find ways to open up my problematic hips. Bit by bit the tightness started to melt down.
Nowadays my hips have good flexibility and I can do high heel hooks with ease! 
Next, I'm going to use Mobility to concentrate on my hamstrings and shoulder area. Proper flexibility is important for many climbing moves, and also for injury prevention.
The Vitamin course helped me to understand how I can control and balance my body, especially when the movement or body position is challenging. This course improved my coordination for various dynamic moves that are really important when climbing.
Different jumps and hip-area related exercises were the most helpful movements for climbing.
I could see clear improvements in my climbing after completing these exercises.
Trust the Process and Keep Working On It
After I had successfully completed Rings One I was invited to beta test the Rings Two program. It was rumored to be one of the hardest programs available. And definitely it was!
I trained six times per week with excellent progressions to work towards the ultimate goal  — doing a flow with some of the really cool and challenging movements, like levers.
The R2 program gave me clear results during every training week. I worked day by day and took small steps towards achieving the correct form for each movement. Every week gave me lot of inspiration, and feelings of success and progress!
But it was important to follow the training schedule exactly.
Even when I was on skiing holiday, I took my rings with me and did the training outside at freezing temperatures! The program motivated me so much that I did not to want skip any trainings! The progressions and resting periods were so clever that even though I trained six times per week I did not experience any injuries or overtraining during R2.
So trust the process!
How You Can Learn from Sami's Example to Make Progress on Your Own Journey
Sami searched for ways to improve his performance in his sport of climbing. He saw the gymnastic rings and knew that the nature of the equipment would help him increase his shoulder and core strength in ways that would help him.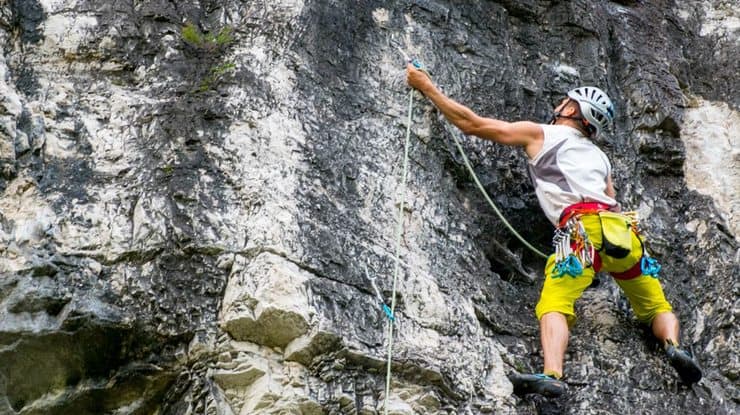 Sami picked up the beginning skills quickly due to his already good level of strength, and then knew he needed proper guidance to learn the more difficult ring skills.
What Sami found out as he progressed through our programs and followed our advice, is that it's not necessarily all about the the equipment or particular skills but instead having the proper approach towards the training.
There are loads of people teaching ring training now, but for us, the exercises are a means to an end.
Ryan chose the exercises in our gymnastic ring programs to provide the greatest benefits in a way that's accessible to the majority of our clients – people who simply want to use the rings for better performance in the activities they love to do.
And that's exactly what we want for you too.
GMB is here to help you train safely, make consistent progress, and attain all the benefits of greater strength and body control while having fun and reaching your own goals.
Sami was able to build that strength and body control using our Rings programs. If you're looking to build transferrable skills and strength, you may benefit from working with those programs as well.