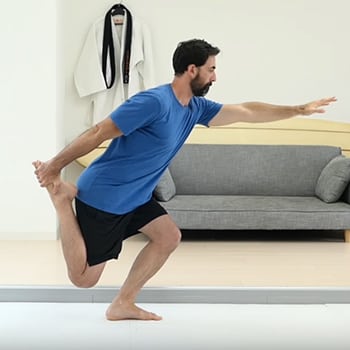 We're really confident in what we do at GMB. And we realize that sometimes that confidence can give the appearance of snobbery in certain contexts.
You know what? We're okay with that.
In this episode of the GMB Fitness Skills podcast, Ryan and Andy talk about why being a bit of a snob isn't necessarily a bad thing, and why you should be a little snobby too if you're doing what you believe in.
They'll also talk about using weights and bodyweight training together, and some of the things you should be careful about when doing that.
So listen up!
(03:38) Will adding handstands to your training affect recovery?
(05:55) We don't all have two hours a day to train – and that's okay.
(08:32) "You can train your body to adapt to more volume but when you're trying to learn new skills, the CNS does need to be fresh." 
(09:50) How do bodyweight and weight training work together?
(10:05) Our recent article on bodyweight training on the Progressive Calisthenics blog. 
(10:52) Look at your goals, and train based on that.
(14:46) Why we recommend cycling your training instead of trying to make some über program.
(16:13) "Your wants are mostly based on what advertising has told you to want."
(17:00) Focus on your needs, not just your wants.
(18:10) Don't worry so much about what you "should" be doing.
(19:21) So why do we emphasize bodyweight training?
(21:14) We might come off as kind of snobby about our programs…
(26:28) The great thing about an expensive haircut.
(28:00) Being a snob is just taking pride in your work and craftsmanship.
Be sure to catch the next episode by subscribing to the GMB Show:
The Future is in YOUR Hands!
Left to our own devices, we'd soon be churning out episodes on the sorry state of Mexican cuisine in Osaka. Answer these questions and tell us what you want to hear:
';