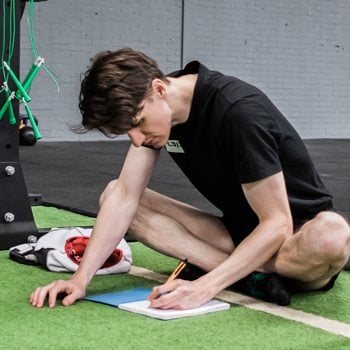 Lately, there's a growing trend towards "evidence-based" training.
But evidence is easy to come by, and it's not always born out by experience. In this episode, we'll talk about the pros and cons of a strictly evidence-based approach.
We'll also treat your aural cavities to the soothing sounds of questions and answers about flexibility and other topics.
Get your ears on, 'cause here it comes.
A few of the topics covered:
Why everyone should buy Mobility (and why getting flexible still requires patience)
Why evidence-based training isn't always reality-based
How teaching and doing are different skills
Links we discussed:
Be sure to catch the next episode by subscribing to the GMB Show:
The Future is in YOUR Hands!
Left to our own devices, we'd soon be churning out episodes on the sorry state of Mexican cuisine in Osaka. Answer these questions and tell us what you want to hear:
';