Contents: Fitness Challenges as a Parent / How Can Busy Parents Stay Fit? / Minimum Effort Needed / 2 Keys to Success
---
Just this past week, two of my friends have brought their first babies into the world. They've now joined the rest of us with children in experiencing just how much of a radical change it is to their lives. From the newborn years all the way into the teen years, your schedule (and sleep deprivation and increased stress) will challenge your mental and physical health unlike anything else.
And with the inevitable loss of "time for yourself," it's very common to de-prioritize your fitness.
It can be hard enough to keep up with all of the other obligations you have in your life. Keeping fit is often seen as a luxury when so many other things seem much more important. And those things are important. I've seen when "self-care" becomes the excuse for just plain selfishness, when people unequivocally decide that their own needs supersede those of their family and others. How could that be anything but bad?
So what's the balance? Since you've decided to read this article about how to find time for fitness I probably don't need to convince you that it's important.
But most of the other advice you'll find out there boils down to either "get your kids to do stuff with you," or "do stuff with your kids" as a way to improve your physical condition. And of course there's nothing wrong with that at all! (We have another article that will help you with that if that's what you're looking for).
For many people, exercising with their kids is not really an option, or isn't really desirable (your efforts will be necessarily less focused, and exercise is important "me time" for a lot of parents).
So, in this article, I want to talk more about how it is absolutely possible to structure a productive and progressive fitness plan that will actually get you the results you want, even with the very busy schedules we all have.
The Realities and Challenges of Scheduling Around the Parenting Lifestyle
The other day, my family had soccer, tennis, piano, and two separate meetings happening within the space of a few hours. It required strategic planning and hoping traffic wasn't too terrible.
And I know we aren't even as heavily scheduled as some other families!
Multiply this over several days a week, along with the other work and school obligations and it's difficult to see how you can fit an exercise regimen into this as well. Oh, and we all need to get food and sleep in there too!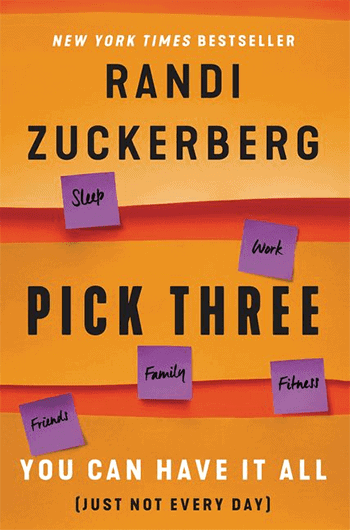 Last year, Randi Zuckerburg wrote a book called Pick Three, where she puts forth the idea that of five priorities in your life (Work, Sleep, Family, Friends, Fitness), you should choose three to focus on each day. It follows the simple concept that it is incredibly difficult to do all the things well everyday, and that choosing three brings better results than spreading yourself too thin.
The premise has a lot of details to sort out to fit to our own personal situations, but the intention holds true. If you have too many priorities, they really aren't priorities anymore. They just become too many things to do.
There's only so much time in our day, and unfortunately we can't stop or slow down time. Even though I know I personally wish I could when so I have so many back-to-back appointments some days!
So we can't change time or reduce our parental and work responsibilities, but we can make things more efficient. And that's really the key to how to improve and maintain our physical fitness while not neglecting the other important things in our lives.
How Can Busy Parents Get and Stay Fit?
There's nothing wrong with things like sprinting intervals while pushing a stroller, or doing curls and squats while bear-hugging your toddler. Those are great, and actually, I've done them myself when my boys were little!
But there are actually better ways to go about things than trying to cram everything in at the same time.
It's essential to have periods of time where you can focus on exercise by yourself. It helps you get a lot more from your training time, plus having this separation can make you feel better when you and your kids are fitnessing together.
It can take away the anxiety of wondering if you are doing enough, and if it's actually worthwhile. That's a real issue and can muddle, even subconsciously, how you participate in these activities with your children.
"How do dads stay fit?" is a common question we get in our emails and social media comments.
Well, one of the main issues underlying this question are that dads (and moms) who have a history of sports and/or intense exercising have the idea that since they won't be able to do as much as they did before, that any exercise plan they do right now has no benefit.
Of course, a 20-year-old who can spend hours in the gym and recreating outdoors, while getting better sleep with less stress, is going to progress and make gains faster than a harried 36-year-old parent who can at most spare two 45-minute sessions per week. But that doesn't mean those sessions are worthless.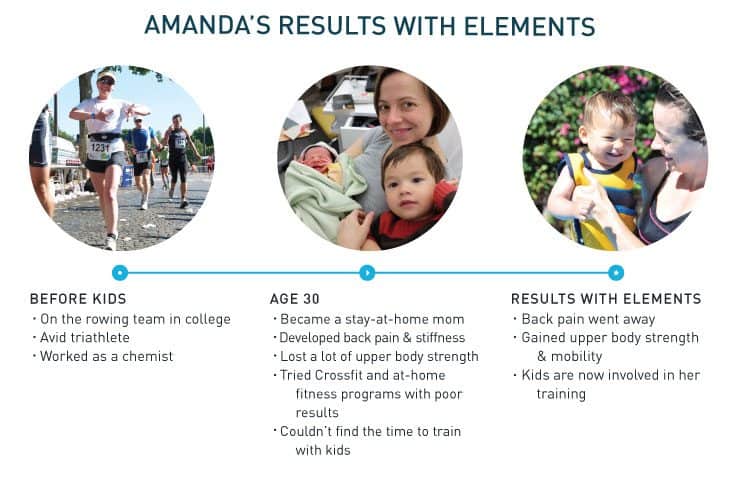 "Something is better than nothing" is trite, though in a sense, it's true. But a well-planned session that you can devote your attention to is far better than just doing "something."
And, even if your gains get put on hold for a little while, maintenance is far better than loss. Maintaining the qualities of fitness (strength, flexibility, and control) is the difference between the frustrating yo-yo of gaining and losing, and the more effective process of slow but steady progress.
What's the Minimum Effort You Need for Maintaining Your Fitness Levels?
The school and sports calendar, work project deadlines, and dozens of other random appointments make some weeks and months fully scheduled. These are not the times to expect making the most significant improvements in your fitness and "get in the best shape of your life." It's simply not at all realistic.
It's not just the time required to make that happen, but also that the extra stresses outside of your training directly affect your physical performance (see this study and this study).
During these more hectic times it's better (psychologically as well as physically) to shift your goals toward maintenance rather than beat yourself up either trying to squeeze it all in and not really get anywhere, or make yourself feel bad because you have to prioritize your responsibilities over improving your physicality.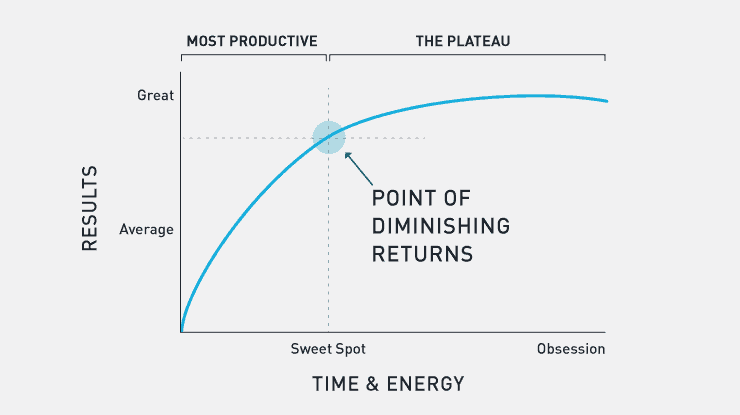 So what does it take to maintain your fitness? It's very important to know these minimums so you can schedule appropriately, and they are a bit different for each attribute of physical autonomy.
Strength Maintenance
This actually stays with you pretty well, and is maintained without any significant loss for about 3 weeks of doing nothing. But, of course, it will definitely feel harder in various exercises. A strength focused workout once a week is more than enough to maintain your strength.
Conditioning Maintenance
Conditioning unfortunately drops fairly rapidly, mostly because a lot of it is dependent upon our exercise tolerance. In other words, how we perform in running, cycling, and other "cardio" training depends a lot on how hard we think it feels. And that perception of difficulty decreases when we perform it regularly.
I think we've all experienced that. When we get out of the routine of our normal exercise, it seems like everything is so much harder a week later!
Physiologically, in about two weeks, we lose about 12-15% of V02 Max (the amount of oxygen we can use in exercise) if we don't do any intense conditioning at all. Doing 20—30 minutes twice a week of relatively hard exercise is a good minimum to keep this feeling of being "in shape."
Flexibility Maintenance
Much like conditioning, our flexibility and mobility is based primarily on our stretching tolerance—in other words, our comfort with being "stretched out" in our ranges of motion.
Just a few days of not taking our bodies through our full ranges of motion can lead to feelings of stiffness and tightness. Luckily, it only takes a few minutes at a time to maintain, and can be done throughout the day in a variety of ways. Also incorporating flexibility work into your other regular exercises is easily done, and we'll discuss this more in a bit.
Skill Maintenance
We all know the phrase, "It's like riding a bike." A skill can stay with us for a long amount of time as long as it has been properly ingrained.
Being able to do something once doesn't mean you have that skill in the bag, but once you've got a good handle on it, it can be yours for a long time. Too long in between practices, though, and you'll be rusty and your specific physical conditioning for it will likely be poor. This can lead to overuse injuries because your body is simply not used to it.
Much like we said about flexibility though, integrating control and skill work into your routine is not that complicated, and you don't need much to remind your body of what it can do.
How to Get the Most Out of Your Fitness Time: 2 Primary Keys to Success
With all that in mind, how can you make sure you get as much from the limited training time you have?
1. Make your goals and training match your schedule
When you match your exercise routine schedule with your family and work responsibilities calendar, you'll not only save yourself a lot of frustration, you'll actually improve your fitness much faster than having a fully stopped and started exercise routine.
Choose a few weeks in the year where the schedule is relatively easier, and make these weeks where you can really devote yourself to fitness improvements. You might be able to do this twice a year, and that's fine. The rest of the time, focus on maintaining and get your minimum exercise days in.
This concept was laid out well by Dan John in what he calls Bus and Park Bench training.
But, even during your maintenance weeks, you should still make a schedule for yourself to exercise. Make an appointment with yourself. Twice a week for 45 minutes does quite a lot more than you think. And you may find yourself pleasantly surprised to see not just a maintenance of your fitness but also slow and steady improvements. Especially when it's well planned and efficient.
And that brings us to our next key to success.
2. Make your training efficient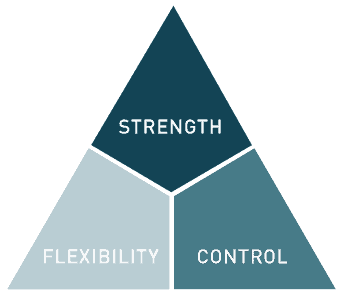 Now that we have a good idea of just how much exercise we need to keep fit, we can take a closer look at what the workouts themselves should look like.
Start by asking yourself if you know the purpose and intent of every exercise/movement you are including in your routine. They should broadly fit into the categories of strength, flexibility, and control. Whether it fits into conditioning depends on how and how much it's performed.
For example, push-ups, pull-ups, and pistol squats for repetitions generally work on strength. But perhaps the bottom of the squat and hanging at the beginning of the pull-up for half a minute challenges your flexibility. When you go through each exercise you want to include in your program, you'll start to realize what they are really for. If you've done a few of our programs, you'll start to understand the planning of the daily sessions.
With this in mind, we can create a few sessions that make the most out of our training time.
First Option: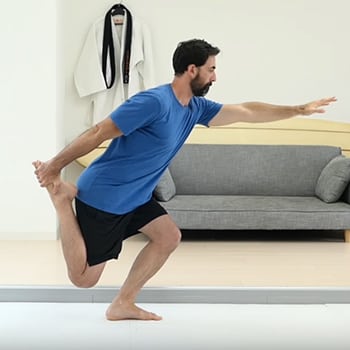 Split up workouts into strength and cardio as the main focuses, with the addition of flexibility and control work to round them out.
For example, your strength focused sessions for the week could look like:
Shrimp Squat
Inverted Press
Broad Jump
Pull-up
And then finish up with an A-Frame Hold for flexibility and Front Scales for control.
A cardio focused workout could be the same exercises but done in a circuit fashion where there is no rest in between the main exercises, and sustained for 15 to 20 minutes.
These attribute-type focused sessions tend to have you see quicker improvements in those attributes (i.e. strength and endurance).
Here are a couple more examples of these types of workouts:
Second Option:
Create sessions that are focused on movement patterns instead of attributes, making sure they have a bit of strength, flexibility, control, and conditioning mixed in together. This has the advantage of being very efficient and the sessions could be done whenever you could fit them into your schedule.
Some weeks you'll have time for three or four sessions, and others you might be barely able to fit in two. But even then, you'll be able to hit all of the aspects of your fitness in the sessions.
So, the "workout generator" for this would look like this:
For more details about how to make your own workouts in this style check out this article.
Becoming a Parent Doesn't Mean Giving Up on Your Progress
Life is hard. You're not being lazy or "not wanting it badly enough" if you can't do 5 days a week of 90-minute workout sessions—and that's true whether you're a new or seasoned parent, or don't even have kids.
Your training, like most things in life, is not all or nothing.
You can continue to make progress toward your goals, or maintain the progress you've made, even when you're going through a challenging period in your life. Use the tips above to navigate the challenges of continuing to work toward your fitness goals when more important things are taking priority.
Got something to say? Join the discussion over on Facebook.