If you're looking to achieve peak performance, then you'll obviously need to address your regular habits. And that's where a lot of us really seem to get tripped up.
What if the same strategy you apply to your daily fitness practice is also the most effective strategy for building new habits for peak performance and permanent change in other areas of life?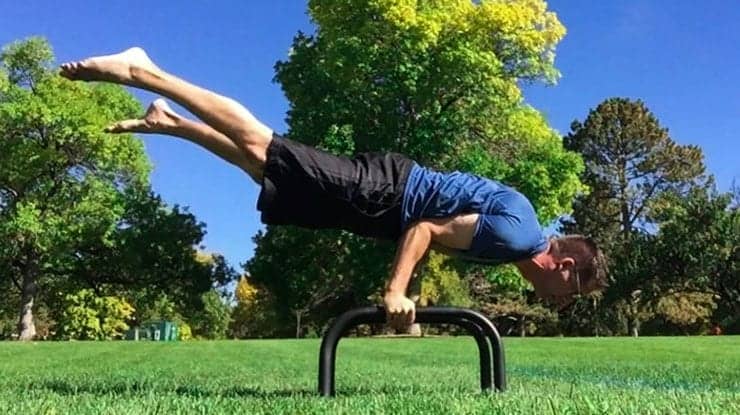 On this episode of the GMB Show, we are thrilled to welcome back our good friend and Alpha Posse member, Josh Hillis. Josh, as you know, is an expert in helping his clients change their lifestyles through establishing and keeping good habits both unconsciously and automatically.
As you'll hear, change can be as simple as just showing up and "doing the reps". Focus mindfully on the daily practice and not the overall desired outcome and Josh reassures that you'll see and often exceed that change you're so desperately seeking.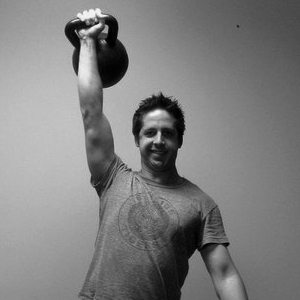 Josh Hillis is the author of
Fat Loss Happens on Monday
, co-authored with the legendary speaker and author Dan John.
Josh has been a personal trainer, kettlebell instructor, and a food habits coach since 2004, and specializes in clients with less than 20 pounds to lose.
What you'll hear:
5:15: How Josh got into working with clients on changing their habits.
12:00: How sales skills relate to weight loss and personal training.
17:15: How being fully present while you eat or work out can help you achieve your goals and enjoy the process in the meantime.
23:30: How to work with different types of internal and external motivation, which might change on a daily basis.
26:55: What to do when your plans don't go the way you think they will.
31:45:  How Josh handles the challenges of working with clients online.
36:30: The type of person who will most benefit from Josh's book.
Links and Resources:
Fat Loss Happens on Mondays
Self-determination theory on Wikipedia
International Youth Conditioning Association
Change Your Habits for Peak Performance
Jarlo: Hey welcome everybody, GMB fitness show, this is Jarlo, I'm real happy to have my friend Josh Hillis on. Hey Josh?
 
Josh: What's up, how you doing?
 
Jarlo: Just like in everybody today we met on the internet, probably a few years ago then we finally got together, see each other in real life at Habitry, that Habitry and Conference, was it last June?
 
Josh: I think so.
 
Jarlo: Yeah over in Oakland, that was great, me and Stevo and everybody else and I really like what you guys are doing over at Habitry, love it. Josh is really interesting here, the very background but most known for this kind of habit based, the world habit based lifestyle changing, both in nutrition and in workouts. You have that personal training background and you have this great book, "Fat Loss Happens on Monday" with the great Dan John which is amazing, awesome to be able to do that and it's just so great. Really straight forward book, and I'd recommend that to everybody. Tell us a little bit about what you've been up to in the past year or so?
 
Josh: Past year, biggest thing … A lot, a lot more writing, a lot more speaking, just like a lot more writing which has been super fun. Because every time I write I feel like I get to nail down … I get to clarify what I do a little bit better. Like how I research, if I'm going to write it, I got to make sure that's what I really do then for clients and go back and check and that's the fun.
 
Jarlo: That's the thing in writing, it's not a one time thing, like you write something and you're done. For some people that's it, but then the best writing, the best clarity insightful stuff has been worked on again and again, then you can look back at what you wrote and you're like, "Oh I can make this better, make this a little bit better." What I want to talk about because you're really knowing this, this habit world, the concept of engineering your lifestyle to create habits. If you have a certain goal, what can you do each day and not make yourself do, because that's the opposite of what we want.
 
You don't want to feel like you're making a conscious decision almost every minute of the day. Like everything that goes into your mouth or every exercise you do. This is my interpretation, you want to make it almost as unconscious as possible. Once you've made that decision, you've set your goal, you want to realign everything so that you make it easier to do. Would you say that's …?
 
Josh: Totally. That's absolutely the goal and that's where people get to after a while. Some of the habits are a lot harder for people than others, and it might take a little bit of force for a little while, but we are still trying to set it up in such a way that it's a game they can win. Like I said it takes a little bit of force because it does take a little bit of work and it is, like we are trying out new things, but…
 
Jarlo: If that was easier it would be done already right?
 
Josh: Yeah. People take on way too much, and either way too hard and so we are trying to take on, like win our ball games over and over again, get like some meaningful practice such that they get to kind of integrate into their lives. Then on the other side, it actually becomes fairly habitual, fairly automatic.
 
Jarlo: Have you seen, like you've been doing this a long time now, have you seen if there is a certain timeline for that. Is there like, "Oh in three weeks …" that thing, like oh it takes three weeks to develop a habit and all that. Do you see that at all or is that whatever.
 
Josh: The standard line, is if you look at the research, creating a habit takes between 8 and 320 days.
 
Jarlo: What a range, it's basically useless.
 
Josh: Totally. It's one of those things where like … Again, it's like everyone has got a different life and they're coming from different things, like had different parents and different habits they grew up with and stuff like that. Some people, they'll take on a like a meal is not a snacks habit, and it will be game changing but it won't take any effort at all. They'll be like, "A little super easy and it totally works, and that really helps."
 
For other people, will have to deal with every single thing about, like, "Oh wow, so you're snacking in the afternoon because snacking is the only time you ever get resolve for break at work." You're snacking at night because you're bored watching TV and you're saying, "You know." For different people, different things will come up or not come up and that's cool. Like I actually wanted to drive up stuff and for us to get to like that strategic about the stuff that comes up.
 
Jarlo: This individual difference thing, ability to kind of look at someone critically. The whole life you need to be looking at right?
 
Josh: Yeah.
 
Jarlo: Can you tell us a little bit how you came into this and like how it differed from your experiences you've had in your clients with the past.
 
Josh: Yeah, so what's hilarious is like most of what I do now I got, and we're going to talk about later, I got from like door to door sales and from this personal growth cut, from these other coaching experiences I had, but when I came into training it wasn't immediately obvious … When I came into personal training it wasn't immediately obvious to apply those things, it felt like totally different worlds. I started with, like I started at 24hr Fitness, we engage through meal plans, we have this kind of diverse perspective and like the smartest thing I got there was they told us to have people keep food journals, and that was a good place to start and like for winners.
 
I started with meal plans, I started like where everyone else starts, "Here is your meal plan eat this," or, "Here is your diet recommendation." What happened was, some people would already have the skills to apply that, they'd already be good at meal planning, cooking or shopping, and they could take that and run with it for a little while. Other people wouldn't have the skills and it would just feel like, they would crash and burn within weeks.
 
Either way though, it was kind of a box, I'd have clients that would take this meal plan and do great with it for like six months. Then they wouldn't have any place to go, like they get busy at work, or their kids would have a project or stuff always comes up. They couldn't make that meal plan work and there was no way to modify it. It was all black and white.
 
Sometimes it worked a lot, sometimes it didn't work at all, either way it didn't work forever and I kept having this experience where the clients that had been with me the longest were having the hardest time. I was like, "This is crazy."
 
Jarlo: That's the opposite of what you thought right?
 
Josh: Totally, and there was a lot wrapped into that. Like I'd come from this perspective of let's diet people as hard as possible and let's work them out as hard as possible. Even if they would work in the short term, they'd come to a crashing halt, and everything would get so much harder. That's kind of I was looking at, I had a couple of my favorite like favorite hardest working, most diligent clients that were just like grinding on their workouts and diets, and I was like there has to be a better way.
 
I started taking a couple Z-Health courses, and I got kind of hooked on the idea of minimum effective dose, and I started planning with what would it be like to not just slam my clients into the ground, every workout. It's like embarrassing to talk about.
 
Jarlo: No, no, but I think we've all gone through that ourselves too.
 
Josh: Totally, totally, started playing with that in terms of workouts, and also this idea of what would be smaller changes to make, food wise. I started to take a look at, what it looked like to piece out, hey, like these are skills, like eating slower is a skill and people need to get into wraps, and if they've never done it before they need to get in a lot of wraps. That's kind of where I started looking back at like, how could I coach this veteran, like hey wait, "I've done these other things, where I'd actually been taught to coach in a certain way, and maybe I should apply those things."
 
We never said it like, how that's base coaching, and even still that's the best term we've got for it right now. There's two schools of door to door sales, let me be totally clear, there is the super hard closing door to door sales world, and I was never a part of that, and probably just my personality didn't fit with that, so I just never ended up there. Then there's literally the full on habits based world of door to door sales, where really it's like, how many people can you see in the day, then like the habits, put it in the hand, and smile and go through the sales talk. There's literally just like do the things a lot and you make the sales, it was all about…
 
Jarlo: You had this plan to turn yourself into the salesman and then that plan had to turn everything into a sale, but not in a way that was just like duchy. It was like you said, you're like, "Oh, shake their hand, look them in the eye." That kind of stuff right?
 
Josh: Like super, super basic stuff. The first company I worked for we were trying to talk to 300 people a day and make 70 sales, which 300 people a day is a lot, it's a lot. Then I worked for other companies that were like 100 people a day and try to make 10 to 20 sales, and even the last company was bouncing off about a 100 people a day, but you're actually having meaningful conversations about 30, maybe you sat down with 10 and maybe you sold 2. All of those, it really was just, like, how can you repeat these steps a lot, that was the whole deal. How can you have 90 to 230 people a day tell you to F off.
 
Jarlo: And be okay with it.
 
Josh: Just like trusting the process, and like doing the stuff, and just doing the stuff, and doing the stuff, and doing the stuff. Like coaching people through that is kind of like coaching people through the fat loss. Because we're basically just like, if you're talking to that many people, you're going to make the sales most of the time, you just are.
 
The game is, how do you keeping talking to that many people, when it does get to you and stuff like that. People would cry, all those things, but it's still the game of, "What's one little thing you could do better next week. What's the habit that was missing that had it not work and how can we add that back in strategically." That was the whole jam.
 
Jarlo: I thought that was super interesting because we are in Oakland and then you start talking about one thing in particular like I think you were in sales and was it like in Compton or something, it was sort of like a long close and stuff. Then I'm like, "How does this relate," and I'm like, "Oh it makes sense now." It seems so desperate, like sales, sales, versus training someone versus coaching them on their diet. I like what you said, it's skill building, it's recognizing what are the component skills that a person needs to say like, to get them to eat better.
 
There is component skill then you need reps. Everyone knows that, you need time to practice and you need to build that practice and you need to build it in a way that you can sustain it. Because it's no good to do it for two weeks, especially when it comes to something like weight and exercise, two weeks is nothing. You need months and you need to be able to do it so that those months aren't killing you. I was like, "Oh that was awesome, that's awesome."
 
Josh: As plain as you say that, it's like getting my first bent arm stand, you know right?
 
Jarlo: I love that, for other listeners here we have, you probably know about our Alpha Posse GMB, Alpha Posse is our membership community and you've been with us for a few years now, it's great, and I remember that, I remember that bent arm stand. You were working so hard on that.
 
Josh: A really long time.
 
Jarlo: In a really long time then you got it and it was great, tell us about that?
 
Josh: I've been a Kettlebel instructor for like 13 years and I just got kind of was looking for something fun again, and so I started doing R1 and loved it, and I was like, "Uh bent arm stand," like I can go to bent arm stand and … But believe it from like day one, from like day one of our R1 I was like, "this stuff is way harder than it looks."
 
Jarlo: You are looking at the name, this is assisted this, and like I could skip that, I could skip that.
 
Josh: Exactly. Every time I thought I could skip something or improve on the process was a disaster, which is like in anything, just like following the program. The bent arm stand especially, it was really cool, I was like, "This looks really cool." I really wanted, and it like mattered to me. Those hands were really frustrating and it was hard. It was really hard to get into that mode of like, "Okay my job is to go there and do the practice," that's it.
 
When I do that, it would go well there are certainly some days where it would be like, "Oh I went faster, maybe if I added this, that would go faster," like ultimately finally getting to like, it just takes a while, and that's just a process. If I just do the things, then one day, all of sudden out of nowhere, I'm doing my jump bent arm stands or whatever and all of a sudden I get like a tucked bent arm stand for like 3 seconds. I'm like, "Wow it's possible."
 
Jarlo: It's awesome.
 
Josh: Then I can't replicate it for 2 weeks. Then all of sudden, like I'm getting it every time, I'm like, "Oh … You know." I think in a lot of ways, fat loss is like that too. I feel like it's all the same thing where it's just getting the wraps and little bit of reflection. For my bent arm stand the absolute best thing that ever happened was there was one of the Alpha Posse recap talks, where Ryan is just like, "Just focus on making one thing better every session."
 
When I wasn't trying to make like a perfect bent arm stand every day, I was like, "Oh, what if I just try and press up," like, "What if I just try and get my shoulders a little bit higher this week or these two weeks." Then, "What if I just try and hold it a little bit longer," then, "What if I'm holding a little bit longer I don't worry about getting my shoulders up." Then, "What if come back to that, and what if I try and like breathe." It sounds silly, it's probably obvious to you, and like you think, like meeting a trainer, like I'd know that.
 
Jarlo: It's also how you coach your bad clients, you're not telling them to do everything at once. That's the thing for us, and especially if we have this really … We have this background already, we're trainers, we train people, we've trained ourselves, but sometimes we miss that within ourselves. What you just said I'm like, oh yeah, you probably know that already, but then to apply it, it's hard. We make these little revelations every time, so that's another thing, while like practicing and all that too.
 
Because if you do it mindfully, if you do it in a way where you're thinking about it critically then you're going to get these kind of Epiphanies almost every time. People sometimes tell me, "Oh working out is boring, I just don't feel into it because I do it and …" It really shouldn't be like that. You can make every workout different even if it's the same sets and reps and exercises right?
 
Josh: Yeah. One thing we talk about a lot, I talk about it more than I used to is eating mindfully. Like be there, and I think it's the same thing in your workouts, so you talk about like eating slower. You have someone that's CCing 500 mills and you slowly work them up to like 7/10/12/15. They start saying like, "Hey," they're like, "Food is really good." It's like they kind of missed it.
 
From a fat loss perspective at work, because they actually notice themselves getting full and eat less and things like that, but they all tell me that they enjoy their food so much more when they're just like being there, and actually eating it. They tell me that, even when they're eating treat meals or off plan meals, or what everyone call, I still don't have a great name for that, even when they're eating out on a date night or whatever with their spouse, they enjoy that more.
 
I think that's the same thing with working out. I used to train in the big box gym forever and you see the people that are literally trying to be as destructive as possible while they're working out. I'm like, "You're missing the good part," I'm like, "Savour it."
 
Jarlo: Do you have any particular cues for encouraging that or what would you say would be a good way to approach that for somebody?
 
Josh: With workouts?
 
Jarlo: Yeah with workouts or with anything, like how can you encourage someone to think about it as not a chore that they have to do but something that they want to trying to at least enjoy. It's going to be hard work, any change, anything that you want to improve with yourself, you can't get away from it, it's going to be hard work.
 
Josh: It's hard work yeah.
 
Jarlo: You don't got to make it, it's so dreary that you just dread it every time.
 
Josh: I think that's like context. What was really cool for … Have you ever to the IYCA, the International Youth Coaching Association?
 
Jarlo: Yeah.
 
Josh: They're all about dual goal coaching. The first goal or the equal goals, are winning and becoming a better person essentially. Like personal growth, like growing sportsmanship, technically all those kind of things. The whole concept is that most youth sports, winning is like the only thing, the only game they are playing. They try to at least have these too.
 
When I first taught there, I thought about the last order of sales company I worked with, the last order of sales company I worked with, the goal was to actually like personal growth. The goal was to set yourself up for a better career later on in life. It wasn't an end, and door to door sales is the game we're playing to become a better person.
 
I remember a thing about Matt Thornton used to write about that with Brazilian jiu-jitsu. The point is to become a better … Sort of, I think if you had the sort of like context where you're looking at what your values are, and it's like who you want to be, and if doing a workout expresses your values and it's your best version of yourself. Then the workout is really just a game to play in terms of expressing yourself.
 
Jarlo: I like that a lot. I like what you said, like the context of it, because if you have … I have talked about this a little bit in terms of this kind of internal versus external motivation. It's hard because, it's easy, you have your thing, in your head, like, "Oh I want a six pack," or, "I want to look like this person." That's normal and that's just to be expected. Of course, because how are you even going to start something, you don't start something with this idea of self actualization … Most people aren't like these introspective with something immediately, right?
 
Josh: Right.
 
Jarlo: At a certain point, you got to think, "Is that what I really want?" There is that six pack and it's not going to make you happier is it? I don't think so, if getting like a 30 inch waist, is that going to make you happier or maybe, but if you start thinking about it towards your values, it's going to make me healthier, so that I can do certain things with your family or loved ones, all that stuff. Makes it better for that right?
 
Josh: Yeah.
 
Jarlo: Or it makes it better, so all these things and I love that, that context, making yourself a better person for yourself versus comparing yourself to someone else which is always a bad end game. It never ends well, I like that, I like that a lot. It makes that, how do you make it enjoyable where you have to relate it to yourself and you make it towards your own personal values. I think that's awesome, it's hard though I think, we can do that right away, because then you need to figure that out, it's hard.
 
It's hard to figure out sometimes like what do I really mean when I say this, like how does that relate to myself and to my integrity and my values. There is a lot of hard thinking, at like 9:00 in the morning when you just want to … Like your sausage egg muffin, and go to work. That's a lot of hard thinking, but I think we need to do it sometimes.
 
Josh: Again there is so much in what you just said, what you said was like everything. It's super cool for us to get to dig into. Number one, I don't do that kind of hard thinking with my clients on the first session.
 
Jarlo: You can't do that right? "Write this 35 page philosophy thing before we start working out, because this what you need to do?" Right.
 
Josh: Totally, it's okay to just start, like, you're like, "I want you to eat a little slower." It's cool to reflect on that a little bit over time. The other thing that I really wanted to get into was, what we know from self determination theory, is the motivation is like people have different motivations at different times and even multiple motivations at different times.
 
You can come to the gym on Monday because you want a six pack and come into the gym on Wednesday because you had a tough day at work and you don't want to be stressed and come in to the gym on Friday because that's like your best version of yourself.
 
Jarlo: That's super important right?
 
Josh: Yeah.
 
Jarlo: We don't think we're kind of locked in to a certain thing every day. That's another thing we talk about forever too, that is super important.
 
Josh: If anyone wants to know a lot on that, it's called organismic integration theory and there is like 5 levels, from the most external kind of motivation to like an intrinsic motivation where you're doing it just because you love the process. The other thing that's cool about that is that there are levels, there are like, "I'm doing this to avoid punishment or you get pleasure." There is, "I'm doing this because my ego is contingent upon me producing this kind of result."
 
There is, "I identify with the goal," like I really personally identify with the goal. Then there is, "I really personally identify with the values of doing this." Then there is, "I just love the process." It's okay if you have all those at different times or even during the same workout or …?
 
Jarlo: What was the name of that again?
 
Josh: Organismic integration theory, it's a subset of self determination theory and actually, if you go to the Wikipedia page for self determination theory, it outlines the whole thing and like that much. It's great.
 
Jarlo: That's awesome, I like that.
 
Josh: I'm a nerd for that. It's cool to play with those different, like to just pay attention, like where am I? Here is another thing, that like, 90% of what we do is just reflecting on what's going on. A client might, or someone listening might pay attention to like, "What would it look like at these different levels, what are my values," or, "Do I identify with these goal?" Or, "Am I doing this to avoid punishment," or, "What part of this do I really enjoy?" I might have clients that say, they hate working out, but they're like, "You know what, I kind of like swings I don't know why?" You're like, "Okay cool."
 
Jarlo: The portion of that workout.
 
Josh: Yeah, or even if it's just like, "I like the way I feel when I'm done," or whatever. There are processes that people intrinsically like and there's processes that have all the rest, all the levels.
 
Jarlo: It's along the journey those change too right?
 
Josh: Definitely.
 
Jarlo: It's not definitely per week. I was talking to this, a little bit with Duff, Duff McDuffy a couple weeks ago, and how different things can change once you get started. We can make this detailed plan, you can do all the research and you're like, "Oh this is perfect," and you get and something happens. Invariably you're like, "Oh." Sometimes it's best to have this broad outline, you have this broad outline, it's a good program, you know what? Then you got to get started sometime, and you have to have it in your head that, when I get started it should probably not going to unfold like perfectly, this is not going to happen.
 
That why another thing I want to talk about, is when you know your detailed plans, just the sheet and you dye. Then what, what do you do from there, right?
 
Josh: Man I'm so glad you said that, I think most people have this assumption that, if they had the perfect plan, that it would all go really well. Like having done this for a while, it never goes according to plan. Like never, it's cool to have a plan, I think it's ideal to have a plan, I think it can really be problematic if you feel like it has to go like that if you get really attached to the plan. The game really is seeing what goes wrong, then get a coaching about that, or reflecting about that or whatever. That's where the game begins, the game begins when the plan hits the wall.
 
Jarlo: Everybody has a plan till they get punched in the mouth like Mike Tyson, perfect right?
 
Josh: Perfect.
 
Jarlo: I like that a lot and I've seen that with patients and clients too, it's like some of them come in with this idea, and they ask me, "How long?" That's the thing, "How long," oh man that question is so hard to answer, it's two words, its a two word question and it takes like 15 minutes over a 45 minute session to answer. Again, it's perfectly reasonable. When you start something, you want to know, am I going to do this forever, what am I going to see in two weeks, or am I going to see in two months.
 
You said something and I forget, I'm going to paraphrase it but you said something like, people overestimate what they can get done in like a month or two and then underestimate what they can get done in a year. Right?
 
Josh: Yeah.
 
Jarlo: I love that because there is so much truth to that.
 
Josh: That was me paraphrasing someone else talking about something else, I just applied it to fitness but it's probably everything. Like people can be like on a completely different planet, a year later. My long term clients, the things that they struggle with is so trivial and minuscule compared to like, what was going on a year ago. They're like, "Oh I had this terrible … I had this terrible meal I wanted to eat that but I ate that because my friends are that or …"
 
I'm like, "Last year if that would have happened, you would have eaten cookies for the next five days straight because you blew the week." If you had one meal that wasn't exactly what you thought it would be, that's fine you're winning.
 
Jarlo: That's awesome, that's why it's helpful to have like a coach or even a friend to let you know that. Because it's really hard to step outside of ourselves. It's like, "What's that whole thing?" You don't want to weigh yourself every day and you don't want to observe yourself in the mirror and nitpick every day. You can't do that, you just can't.
 
Josh: We're not objective, we're not objective at all with ourselves. It's one of those things we're like we're so … You mentioned comparisons earlier. It's like with fat loss it's always people are like, "Oh if my stomach looked like her," then she's like, "If my arms looked like her," then she's like, "If my legs looked like her." Everyone is comparing what they feel like is their worst stuff to someone else's best stuff.
 
It's just like, if I'm working out bent arm stands I'm going to go look at all the cool bent arm stands videos on YouTube, be like, "Oh men," and not ever think about like, there might be things that I'm good, whatever. Like you said, it's a game where we always lose, for not objecting.
 
Jarlo: It's a little bit easier like if you have a coach and a trainer and one that you meet with, because you still do a lot of in person client stuff too and you know you can, like even non verbally when a client walks into the room. You've been working with them a while, you can almost tell, okay I'm going to have to do something a little bit different today. How do you deal with that, with like online? I've done only a few things with online just because I do a lot of hands-on work and I do whatever, but I answer my emails and especially with all the articles and program questions.
 
Over time like, as I was super hard in the beginning, because I had to bring like 5 paragraphs to answer one question. Then as I got more practice, where again more reps, and I started figuring out, "Okay." Then as it got better, it didn't get, I won't say easier, because it's still hard, but then you got a little bit better. What are your strategies and what have you seen once you started doing the online thing with people.
 
Josh: Man that's such a great question, that's such a, such a great question. My background is one on one and I've got a lot of that to draw from, and so a lot of it, I'm kind of trying to fill in the gaps in what I'm reading. It's actually really similar to like one on one versus like some of my private training. If I've got people in my group that I'm having contact with like maybe multiple times per week, then I'm going to try to keep it as short as possible.
 
A lot of it is me asking one question, then I want to give them enough information but I don't want to overwhelm them, it's one of those things where like in a way, it works for the well, the kind of like stretch it out. Like, "Oh my thoughts are da, da, da, da what do you think about doing this or this," or, "What do you think about going from here like that."
 
When I was doing one on one coaching by email, and I talked to people once a week, it was a little bit longer, because it's kind of like doing one on one, like maybe I see them once a week and we have to get everything kind of handled. Both of those, it's again coming back to this thing where I try and stay out of … Okay think something about, I'm thinking about, they need a little bit of education but probably not as much as I think.
 
They need some options, they need some specific positive feedback, then they need like one question. They're going to get the most value out of a question versus information. If they're like, "I'm dealing with this," and like newish client, and I just don't know how to get dinner together. I might say like, "Oh wow, so dinner is hard because you're not on the same schedule and you might have to practice 100 time." Or you call it run a 100, or you might call it stuff like that, I could go simple.
 
I could go like, "What's something you've planned for dinner in the past that worked?" Or I could say, there's two things people are looking at, like sometimes people might eat a snack in the afternoon, or sometimes maybe there's need to have prepped dinner ahead of time. Which of those sounds like it might be more what you're looking for, but when I can ask them that question and get them to engage with it, hey I don't need as much information, and I don't have to guess as much because they can fill in the gaps in their life.
 
They're like, "Oh man, for sure it's the snack," or, "Oh man it's the prepping a meal." Or sometimes it'll be like neither of those, but you know what I just got was, that I need to do this, that's cool too.
 
Jarlo: They're always going to know more than you about themselves, you just got to facilitate to them kind of figuring out, that they already know it, and that's what good coaching is. You're bringing what they already know kind of to the forefront. Because sometimes it's like we were saying about, with being objective more ourselves, we just don't know, with this super hard.
 
Josh: Totally.
 
Jarlo: I like that, that makes a lot of sense and that's kind of judged with what's happening with me too now, rather than exactly what you said. Like before I would think, "Oh I need to give them all of these information." They need to know everything about their knee anytime. Then, and of all that, because first of all you're not teaching a class or you're not giving them a lecture, then yeah, you bring it back to them. Within themselves they know what needs to be done and you just need to help bring that to the forefront.
 
That won't bring feedback, I want to a little bit about "Fat Loss Happened on Monday," your book. I love it, it has a lot of these ideas we're talking about, the habits, then plans and I like it because it's not like the plan. It's not like breakfast day one, then you have two pieces of toast and butter, it's never on that. You've seen those, you can look at those and you're going cringe, you feel like, all right, how long is that person going to follow this thing. How long has it been out now?
 
Josh: A year and a half.
 
Jarlo: Oh wow, already? I remember when it first came out.
 
Josh: Yeah.
 
Jarlo: That's awesome. Now you're getting some different feedback, and you've gone through it and you've had people get it, who would you say now would be … Who is the ideal person to buy this, like what kind of situation and who would this book help the most.
 
Josh: I think for like the person that's probably done a couple diets before.
 
Jarlo: The answer is everyone right?
 
Josh: Everyone.
 
Jarlo: The answer is everyone should buy this book.
 
Josh: Yeah, it's kind of broad. Typically it's people that have done some diets before, and they like had some success, and then couldn't maintain it. Then they tried a different diet, had some success but couldn't maintain it, and they're like, "I don't get why this one worked and then why this totally different one worked, like I don't know what to do, I don't know how to make this fit into my life." They're usually not asking, "I don't know how to make this fit into my life."
 
They're usually asking like, "I don't know why I keep failing." When really what they need is like, how do you start practicing these skills in a meaningful way? Someone that's really interested in losing weight in a way that sticks, not having it go up an down for the rest of their life. It actually takes a little bit of courage and discipline to read this book and be like, "I'm going to practice shopping and cooking and eating slower," like there aren't any magic.
 
There's like, "Oh if I pull this out everything is going to be wonderful." Someone is willing to say, "Okay you know what, like we tried it before." This is a little bit of work, and here's a realistic way to put it into my imperfect life. I want to put in a couple months and do these skills, then still have these skills a year or two years, five years, ten years from now. The person that's done trying to find magic and wants to do the work once and have it be done, that's what I would say, would be the best fit.
 
Jarlo: It's definitely a long game book, right?
 
Josh: Yeah.
 
Jarlo: To go back to Dan John though who helped you on it, he has his park bench and his bus bench workout. If anybody doesn't know Dan John you got to look him up, because he's amazing, everything he puts out, and he has this concept of park bench and the bus bench, and these are in terms of workouts. What it is, this is basically you can follow something that's really hardcore and intense for only so long.
 
Then the other one is you got to come back to a regiment that, you know you can do. You know you can do, you can just go and show up. That's important, that's the long game, and the same thing with dieting, maybe you could do a crash thing, maybe you have like a contest at work, you know these biggest loser contests at work and it only lasts a certain amount of time. Then you could do this really intense like structured diet program, but man, you're not going to be able to do that for the next two years or the rest of your life.
 
I like that, your book is definitely a long game book. I think that's awesome because there's people that want that, and there's people that, they're like, "Oh no I need this, you know I need to do the 100 swings a day for …" or whatever it is. I like that a lot, and that's the great thing about now, in the last couple of years especially there's so many different options for people, the information is out there.
 
It could be in overload but it also, if you look at it in the right way what is your situation, in the next couple months, who are you, then maybe you'll do this thing for a little bit. We talk about that cycles, you know this cycle, periodization and all that stuff. All that basically means is you don't have to do the same thing all the time if you don't want to. That's basically what it means, and it's actually better that you don't.
 
You're not going to lose game, and you're not going to do this. We got to think ahead, we got to think all of these is the rest of our life and I like that, that's what I love about your work and especially that, if that last happened it's just great, I love that.
 
Josh: Thanks. It's fine that you talk about that, the way you guys approach, like cycles of training was so new to me and so amazing. The whole … Like when I started R1 I was like, I was going to do R1, like straight up. My smallest points, like I mentioned before I had some points where I was like, "I'm going to add this and it will get better." For the most part I just did the program, and it was one of those things where it's like, "Am I going to die, if I don't have dead lifts," and it was fun.
 
Jarlo: You're a client right?
 
Josh: It felt like a fun.
 
Jarlo: I loved it. This is great because remember when you were talking you would give them a little breakout speeches over it, that conference we went to, then I said, "Oh I love, Josh is a great man." Because everything that you were talking about, had that experience and then there was other things where you had a little detail I was like, "Oh that makes so much sense." It was coming from a different place, for me it's like it's always been like physical therapy and working out, martial arts, for like three quarters of my life.
 
I was talking to different people and like, "Oh yeah I like doing this," I'm like, "Oh well, I only like like two things, for the last 30 years I've been doing like two things." I love it when I can perhaps meet someone who can bring in these other … Has these different background, but I'm hearing the same things. It's really validating because I'm like, "Oh that good, I'm glad that someone else is thinking that way." It makes me feel like, "Oh I'm on the right track here, I'm not … Because you're doing good."
 
That's why I really all of over soon looking forward to talk to you about this, so we could do this for like another 90 minutes but I think people will tune out. Let's stop here and … That would be awesome to have you come on again.
 
Josh: I love it.
 
Jarlo: Thanks so much, okay everybody so we have the show page, we have some show links. I'll do a little bit about that organismic, then of course the links to Josh. Then he's doing more seminars, doing more speaking. I'd really encourage everyone, that if he is in your area to go see him. Hopefully you'll get a schedule set up and we can, on your site and all that. Thanks so much Josh I really appreciate it.
 
Josh: Thank you Jarlo, this is fun, this is super great.
 
Jarlo: I'm glad you liked it. Okay everybody thanks for listening, we got any questions you can [email protected] and comments on the page and everything. Thanks so much Josh, all right everybody we'll talk to you later, bye.
 
Be sure to catch the next episode by subscribing to the GMB Show:
The Future is in YOUR Hands!
Left to our own devices, we'd soon be churning out episodes on the sorry state of Mexican cuisine in Osaka. Answer these questions and tell us what you want to hear:
';