Did you know that injury of yours is actually a sign of improvement?
Injury recovery in the middle of training isn't something any of us want to experience. However, the reality of bodyweight fitness is that injuries can and will occur—and believe it or not, that's a good thing.
In this episode of the GMB Show, Ryan Hurst and Mike Fitch relive their personal experiences with debilitating injuries and reveal a simple, yet seemingly contradictory approach to injury recovery that actually enabled both of them to come out the other side with increased strength and ability.
In this episode…
Learn why an injury provides the body a chance to reframe its approach to fitness and the data received can be valuable for increasing your core foundations for movement and fitness.
Did you know your neuro-system is subject to experiencing greater fatigue than your muscles? Learn how too much load on the muscles can lead to increased neuro fatigue.
Injuries are mostly due to overtraining in a faulty posture or improper form. Rarely is an injury from a moment of impact. Proper form and conscious practice are the first steps in injury prevention.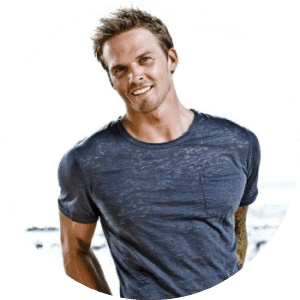 Mike Fitch has over 13 years experience as a fitness professional. In that time, he's built his company, Global Bodyweight Training, and created several courses on natural movement and bodyweight training, including the popular Animal Flow.
His certifications include: National Strength and Conditioning Association – CPT; National Academy of Sports Medicine; NSCA Approved Kettlebell Coach by Jason C. Brown; AAHFRP Certified Medical Exercise Specialist; C.H.E.K. Exercise Coach; IFPA Accredited Personal Trainer.
Check out Mike on the web, Facebook, Twitter, and Instagram.
Get Strong Without Weights
The Injury Recovery Formula With Mike Fitch
Ryan: Hey everybody, welcome to the GMB show. Today's episode, got my boy Mike Fitch with me co hosting, how you doing brother?
Mike: What's up Ryan Hurst, always good to see you my man.
Ryan: You too man. For those of you who don't know Mike Fitch you can just leave right now, where have you been? Where you have been? No, Mike Fitch, Animal Flow, but not just Animal Flow, what else you got going on Mike since we're just sitting here chatting.
Mike: We've got Animal Flow, we have Global Body Weight Training, this year actually within the next ten days or so we have a new program called Body Weight Athlete.
Ryan: Looking forward to that, that's going to be a lot of fun. As a matter of fact we'll be talking more about that in a future show, but for those of you who don't know Michael hey, check him out, Mike Fitch, Animal Flow, Global Body Weight Training, it's the stuff.
Mike: I'm mostly recognized for the stuff that I've done with Ryan Hurst from GMB.
Ryan: I was just going to say that's really where it's at. I make you look good, right?
Mike: Hey man, you're star makes mine shine even brighter.
Ryan: Oh man, I love you I tell you what. Let's go ahead, get into it, today we're going to be talking about injuries. Injuries, not fun. I mean let's be honest, no one wants to be injured, the thing is though Mike and I have both gone through some pretty major injuries to be honest, and we're still alive and we're still training, and we're actually better than ever thanks to that. I say thanks to it because there's a couple ways you can look at it, you can look at it as something that's horrible, and you can get down on yourself, and you know really actually make the injury worse by mentally letting yourself get into that injury. Or, you can work around that injury, get better, learn from it, and then actually thrive from it. That's kind of what we're going to be talking about today.
Mike, do you want to go ahead and start with it, go a little bit into maybe your journey through the injury and some things that you did in order to help you overcome it.
Mike: Yeah, absolutely. There's nothing I love more than pain.
Ryan: Yes, it's all about the pain.
Mike: Excellent, clear message, and such an amazing teacher. My issue, the issue that I had, about a year and a half ago, and I mentioned this in a post recently which was, anyone that's been following any of my stuff has not known this but they've been watching me go through a very secret and painful rehabilitation process. This was something that started about a year and a half ago, and it was a cervical, which for anyone that doesn't know what that is, that's just neck. It was a neck issue, it was diagnosed as a degenerative disk issue, and a disk herniation.
The way that showed up is one day I'm hanging out and I'm driving and I start to feel my peck on this side start to spasm, and then I don't realize it but it shuts off. The next day my lat does the same thing, the next day my tricep does the same thing. It's not until I go to do a handstand push up and I almost fall and break my nose and teeth do I realize that these muscles are no longer working. That progressed a couple weeks later into being numb all day long, and then losing function, and then eventually going from numb to feeling like it's being crushed in a vice all day long.
Needless to say it was not a very nice experience, it was psychologically one of the most devastating things that I have ever dealt with. More so for the fact that I was still on the road, I was still teaching workshops, I was still presenting, I had to very quickly figure out how to work towards my strengths and figure out how to create all of these compensatory patterns to still be able to demo and do what I needed to do to continue to teach, knowing that I was working at literally 50%. Not only in the way that this arm was no longer functioning, but also in the way I was breathing, my diaphragm was affected, my intercostal's or the muscles between my ribs were affected, so everything was shut down.
I had to literally go back to the beginning of Animal Flow, learn how to crawl again, I had to go back to the beginning of all my calisthenics and body weight exercises and start from scratch. Every single day was a new chapter, every single day I would have to see where I was at that day. Some days I would take a couple steps forward, the next day I would take a couple steps back. It was something to where just like we mentioned before, pain became an amazing teacher, and it became a very loud message. As much as I wanted to get back to where I was and as much as my ego was going, "Man you used to be able to do some really cool stuff, now you can't do shit." That was probably one of the biggest factors of the entire thing was just going, "You know what, this is going to be a long road. This is going to be something that's going to take a lot of time and as much as we want it now I need to look at this thing as hopefully I'll be back in the next year, hopefully I'll be back in the next two years, hopefully I'll be better than that three years later."
That opens up that whole conversation of what are our time lines, and what are our expectations. So often we want everything now and we have to really look at well, God willing I'll have a very long life ahead of me. Why am I so freaked out and over hyped up about I need to get this thing right now? It was just a really raw experience of going, "Look Mike, we're going to put you in check right now. Your body, life, the universe, whatever, is going to put you in check and you're going to get the ability, and the pain, and the ass of going back and relearning all of your programs. Going back and relearning every single exercise progression and regression very intimately, and then coming out on the other side of that." I can tell you Ryan man, you know, we've trained together in California when I was still going through this in a big way. It's been a very long year and a half, and I'm just now getting back to where almost to where I was previously or prior to the injury but I can tell you now that getting back to some of the movements I was doing before, I'm way better at them now. My quality of movement is a thousand times better.
Ryan: You know, I can see that too and you know, I remember when you told me way back when this happened. You didn't tell too many people, but I'm glad you confided in me and I remember you going through this. I remember there were times when you were just like, "Oh man, I just got this back." Had it maybe been somebody else you know kind of like, "Oh I'm able to actually move my shoulder now and I can start to feel it." For us I was like, "Yeah, all right." It's those little baby steps and I remember the cool thing was that you didn't slip into the stream of negativity, kind of like woe is me, what the hell kind of thing going on. It was like, "All right, this is a chance for me to go back and figure out exactly what's going on, and then get stronger."
Just like you said, when we were in San Diego, when we were working out. We were doing like, let's just be honest, we were doing three times a day, right? That's what we were doing, we were getting up, hitting it in the morning, going once again, and then the afternoon we're doing it. It wasn't in a way that was breaking you down, it was building you up. Thanks to this injury, then you knew exactly where your body was and you went back to the beginning and rebuilt it. Just like what you said I see your movements now, I think they're a lot better than they were before. I think it's forced you to go back and take a look at that foundation, at the very basic moves again, and look at them from a different place. Let's just be honest, it's not that you've gone back down to the basics, it's when you reevaluated the basics it was a higher level as far as cognitive level. I think it's just absolutely wonderful, not that you're injured but I mean the fact you could take this injury and make it a positive.
Let's be honest, I mean really this is pretty much where Body Weight Athlete came from I'm assuming, just for the fact that it forced you to go back and look at things of how can you build your body up into a way that's, for lack of a better term, bullet proof. I don't want to say injury proof because we're all going to end up getting injuries some day, somehow. At least trying to make our body as strong as possible so that when injuries happen they're not as bad.
Mike: You're absolutely right, it was the catalyst and it was the impetus for the Body Weight Athlete, and of course we could talk more about that in our next show. I do want to say that you're absolutely right when you said, "You have a choice." When you're given the opportunity or the obstacle of dealing with an injury and you can decide, all right I'm either going to be … let this really rule my life and I'm going to be a victim of this, or I'm going to see it as an opportunity to really get deeper in my body. My whole philosophy, and I'm a huge advocate of that idea that everyday that you spend in your body you should know it that much better, and you should know how to use it, and know how it works. To have something like that to where you have to go back and man in my own journey I had to go back and I had to take a very multidisciplinary approach to my injury because yeah look, it was a degenerative disk issue, it is a herniation, but at the same time man our bodies are so smart and they create the most creative compensations to deal with injury to take the path of least resistance. That's just how our body is designed, it's so miraculous.
I had to go back and I had to retrain my breathing patterns, I had to go back I had to look at soft tissue, I had to look at gate pattern, how I walked, I had to look at postural distortions that I may have picked up over time, I had to go back and look at how I visualize my perception of myself and the way that I moved, and worked out, and all of those things. I could have easily gone, "Oh man, I'm screwed, that's it, I'm disabled, I'm messed up."
Ryan: I'm done.
Mike: "Yep, I could have done a lot of great stuff but now …"
Ryan: Yep, my time is done.
Mike: "Eat Cheetos all day." It really did, it forced me to take to consult some really amazing friends like yourself, I have such a great bank of just super uber intelligent people that I've had the pleasure of working with over the years doing workshops, and speaking circuits. I was able to kind of consult with some really amazing people, all get their takes on what was going on, and that was great man. It really took the time of me just being in my own body, and no one else can tell you what's going on with you the way that you can start to figure it out for yourself. That's so powerful, that's such an empowering idea to know that you have the ability to heal yourself if you learn how to listen.
Ryan: Exactly, I think that's the big point there is the awareness. This is something I like to talk about a lot is awareness, what is going on in your body right now. Another thing too it's not just your body but it's the mind, you play tricks on yourself trying to get yourself out of things thinking, oh well this is going on so I just won't do it, or something. When you have an injury that is probably the most important time to take a step back and say, "All right, I might have screwed my shoulder up, or I might have screwed my knee or my hip up, but what can I do in order to stay positive, stay on track, make sure that I'm not only getting done what needs to get done for the knee injury, or the shoulder injury. Also taking a look at the rest of my body because it's holistic." Just because you've got a knee injury doesn't meant that you stop with the rest of your body, because it's going to be affected.
A good example is when I had my shoulder completely torn out during that Judo match, I had reconnected surgery and the big thing that got me, of course I was working on my shoulder, but the biggest thing was my posture. I was protecting myself so much thinking that whenever I walked someone would bump into my shoulder so I ended up getting this hunch, hunched back, and it effected everything I did. I remember that when I was going through rehab I couldn't sit straight and pull my feet up off the ground without falling to the side, this side. It took me a long time to get back to simply being able to get into this nice posture. The interesting thing is I remember trying to use my right arm again and pouring coffee, and having, instead of doing this to pour the coffee I remember I've fell into this habit of using the rest of my body.
Just like what you're saying, I mean this is also a good way to find how to work the injury. This is a big thing, in GMB we get questions all the time, it can be something little, I can be something I mean very little like, "I was working muscle ups and I ripped … I got a rip, and I ripped my callus, and I'm not able to do this. What should I do?" They freak out and, "I can't do muscle ups." Well hey, you know what, you're going to be fine. Work around that injury, figure out what else you need. I guarantee you most of the time it's going to be flexibility, let me just throw that out there. Yeah man, you were going to say something, go ahead.
Mike: You brought up a couple of really great points there, one of them is the whole idea of regress to progress. Whenever you're dealing with injuries, pain is such a loud message in the body. Pain is such a loud message in the body and it encompasses everything, it overrides everything else. If you've ever experienced a painful shoulder, and every time you do pressing movements you experience the same pain. Guess what, if you don't address that and you don't take a backseat and address that and maybe take a couple steps of regressions, then that pain becomes chronic pain. Then that pain is your bad shoulder for the rest of your life. When your body is giving you a very clear message, "Hey bro, there's something going on here that you need to address." If you actually listen to that message and go, okay, probably if I either … like you said, give it a little rest, work on some other areas of my body that more than likely need work, or come back and say, "Okay, if this load, or this particular angle, or this particular progression is causing a painful response, then it's a negative message in my body."
You will not be able to progress with negative or bad information. The body uses these little great files, the neuro engrams of good information. If you're teaching an engram, or you're creating a file that says, "This is ouchy, this is painful," your body is going to go, you know what? That's not quality information, I can't use that to build either more mass, or more skill, or anything on top of that. What I learned most above everything else is okay, if this is what used to be what's considered my practice exercise, I may need to take a two or three step regression to the point where, guess what? I'm not experiencing pain, and now my body goes, okay, this is a safe place. I can continue to repair here. If I go two steps too far and I go, ouchy that's pain, then now it's a negative signal and now my body goes, I'm going to shut down, I'm going to put on the parking break, I'm not going to progress.
Just that little bio feedback mechanism of going, man, is this painful? Even though I used to be able to do this exercise and now it causes pain, guess what? Trash the ego man, throw it in your back pocket and just take a couple of steps back and go, you know what, this is rebuilding for me, this is positive, this is good information my body can use good information, pain is not a good file.
Ryan: That's it, it's that ego. Let's just throw it out there because this is where people get in trouble. They think, oh I should be able to do this. Well no, if your body is telling you that you can't do it, listen, you can't do it. Step back. It's a tough one, and we all go through that. I think that on a daily, on a daily basis this happens to. Yesterday you might have been able to do something and the next day … I'm not talking about doms, just the body being sore, but actual something going on in the body where it's like hey, you need to take a look at this. It could be you need to go to a doctor, have it checked out, maybe you need an MRI, you know whatever. Get that shit looked at, get the okay to be training, when you go back take it down a couple levels to even start with and build back up.
I think to be perfectly honest I mean you can look at this as cycles as well, especially with what we're doing. It's not a way of gauging exactly how much weight we're putting on the bar, that's not it. We need to have a better understanding of what's going on in our bodies so that we can make this progress, and then understand that there are days when you're going to have to regress in order to get stronger. I think that's really the big message there which you brought up, it's taking a step back, really figuring out … this is why I like to use assessments every single day in my practice. It's where is my body today, two days ago I might have been able to do my whatever the hell I was doing and it felt great, but I don't want to just jump back into it. I need to figure out is my body ready to be doing that, and especially if I've had an injury.
I still look at my shoulder, and I still test my shoulder all the time. Even though yeah I had it sewn back on, and I feel great, anytime somebody cuts into you, it's not going to be 100% later. Be sure to check your body, figure out what's going on. Get help if you need it.
Mike: Just to mention that when we're talking about high skill level exercises, when we're talking about skill acquisition and all of the stuff that you and I both do is focused strongly around skill, about acquiring skill. We're talking about skill acquisition just the practice of a movement of a handstand of a muscle up of a leaver, is a very high neuro load on the body. A lot of people forget that our muscles can take a tremendous amount of beating. We can beat the hell out of our muscles. Our nervous system, not so much. Our nervous system fatigue can set in very quick and it can take much longer to repair itself.
Whenever you're looking, and let's say let's use a handstand for an example, and let's say that you're just getting to the point to where you're starting to be able to lock in your handstand, you're starting to find a balance point, and as you know hand balancing can be so elusive. Let's say that one day you're on point, you go to practice two days later and you can just not even find a balance point at all. You have to kind of acknowledge that, and instead of going, "Oh man, ahh, I just had this two days ago what the hell, I'm so mad." Take a second back and go, "All right man there are so many factors that have to beautifully co inside and line up, the stars have to be in right alignment, I have to have slept, I have to be hydrated, what is the rest of my training split, did I get into an argument with my girlfriend or boyfriend, did I have a test that I didn't study for." You have to understand that there are all these factors that play a role in this skill that you're trying to perform.
One, when was the last time you performed that skill, maybe you're not repaired yet, maybe you're not recovered yet. Maybe you're trying to do this very high neuro load exercise and your body is like, man, I haven't even recovered from our last session. You can't feel it the way you can feel domes, like you said. Muscle soreness is not the same way as neuro fatigue. You may have to look at it and go, man, maybe I'm not recovered from the last time I tried to do this skill, or on the other side of that spectrum going, man, maybe I haven't practiced enough. Then you can look at it and go, maybe I'm not getting adaptation and super compensation because I'm not being consistent enough with my practice. Or, maybe I'm over training.
Ryan: Just so many different factors involved. That's where I'm kind of coming back to this assessment kind of thing, and you know what we talk about a lot is that auto regulation. I've got a plan, I say plan but I've got an idea of where I'm going to end my practice but I'm not like, oh I've gotta get these numbers and if I don't get it this day, and yeah know … no man, it's like, okay, this is what I want to do, this is what's going on with my body, I do it but I allow myself to be able to adjust it accordingly depending on that day, and I don't want to let it affect me because … another thing too, and I keep coming back to this mental thing is just like you said, when you're in a handstand if you get all negative, "Oh shit, what the hell is going on, I can't do it." That's not going to be helping for your next attempt in the handstand. My big thing I like to say, "It is what it is, you look at it for what it is for that day." Try and think just what you said, what are the other factors involved here that could be playing into this.
This goes with injury, this goes with everything that's going in your life. When we look at injury you do have that choice, you can look at it as a negative setback, or you can look at it as an opportunity to learn more about yourself to understand why that actually happened, if it happened to be something that you know, you have control over. If you get hit by a car, I mean whatever. If you're just doing something stupid, let's say I have no idea, but let's say you're maybe working at a level that's just way beyond your capacity because you saw Mike do something on a video and you're like, "I'm going to try that. I tried it once but I couldn't get it so I'm going to try again," kind of thing. You end up, as I like to say, "Breaking your shit." That's not cool, so put the ego to the side, make sure you're working at a pace and a level that's good for you …
Mike: There's two parts of that I want to add, I'm sorry Ryan, I didn't mean to cut you off.
Ryan: Yeah, go ahead man, go ahead, go ahead.
Mike: The two parts, one was, let's see, sorry … one was, oh, shit, I totally forgot.
Ryan: No, it's all good.
Mike: I totally forgot. The second part however was, oh, I got it. You can edit that other part out right?
Ryan: Nah we'll just keep it, I love it when you kind of flounder so we'll just leave it like that.
Mike: Okay. The one part of that is very rarely are injuries impact related. A lot of time injuries are due to all of the hours that you're either spending in a faulty postural position, or over use syndrome to where you're going and you're just loading that pattern over, and over, and over again with really shit form. Your body is eventually going to break down. The problem is we always associate it with, "Oh man I went to pick up that loaf of bread and my shoulder exploded." Probably it did not, probably it was all of those hours and repetitions that accumulated that led up to that.
Ryan: Of doing it with shitty form.
Mike: Exactly.
Ryan: Go ahead, sorry.
Mike: Exactly, yeah exactly. Doing it with shitty form, and I encourage people to think about what they're doing. It's great to think, to do tuned in with your body when you are practicing or when you are working out, but even just doing check ins throughout the day and going, "Man, where am I in space? Have I been doing this for like twelve hours, what have I been doing with my body all the rest of the hours and the seconds of the day?" That stuff adds up man, that stuff adds up and then that plays a huge role in how you want your body to actually perform when you do load it with exercise.
Then the other part of that was, whenever you're exercising at, let's say a progression that's too much for you. Let's say that you're going to kick up into a human flag, you go to kick up into a human flag and you're like, holding for .5 seconds you can almost get your elbows extended, not quite, and you're really long leaver position, guess what man? That's not good information, your body cannot use that information to create human flag file. That's where … and that's what a lot of this new program is about but that's just dealing with my own injuries knowing like man, you have to regress to progress, you have to give your body these little digestible bites of good information to where it's like okay I can do this for a certain amount of time, cool, what's the next step. Now I can do this okay, cool, what's the next step.
I think people have the tendency and be like, "Man I want to learn how to do that skill, I'm going to go try it. I can't do that, I'm going to go do this. Oh, I can't do that, I'm going to go do this." Or, "Oops, I get hurt, there goes my spine, there goes my hip, there goes my whatever."
Ryan: "I have no idea why that happened, why is this happening?" No, it's so true. I'm just going to throw this out there, it is not about the Facebook Instagram photo, screw that, okay? Take a step back, work up to being able to do that, work up to being able to look like Mike Fitch, I can't do it, I'm still trying. I'm still … it's tough, shit is tough.
Mike: Imagine how much I pay my stunt double.
Ryan: Oh man, ego, I think usually that's kind of a big thing. I don't want to harp on it too much, but really listen to what's going on in your body and if you want to get somewhere, if you want to do it, you can do it. You really can, but you just got to be smart about it. Being smart means having a better understanding of your body where you currently are, and that goes from a day to day basis. Be smart everybody when you're doing it, and one of these days you can look like Mike Fitch.
Mike: Mm.
Ryan: We'll end it there, ha.
Mike: Okay, that's it.
Ryan: All right everybody thanks for listening, we will be chatting with Miguel Fitch very soon about the Body Weight, Body Weight Athlete that is coming out. Before that, I'm sure we'll be doing another show together, it's always a pleasure man, look forward to talking with you again very soon. Everyone check us out over on iTunes and rate us, I have to be careful with how I say that. Yeah, we do have this on an app, if you do have an iPhone you can go ahead, check this out on the app. Lots of good people on the show, going to be having a lot more shows coming up. As I mentioned Mike's going to be on here with us quite a few times, we're going to have Al Kavadlo will be on here a couple more times, and of course we'll get that one guy. What's his name? Andy Faucet I believe is his name, we'll have him on here too.
Mike: Andy, I've heard of that guy.
Ryan: Yeah, he's a good guy. All right thanks for listening, until next time be safe.
Be sure to catch the next episode by subscribing to the GMB Show:
The Future is in YOUR Hands!
Left to our own devices, we'd soon be churning out episodes on the sorry state of Mexican cuisine in Osaka. Answer these questions and tell us what you want to hear:
';