'Mindfulness' is one of those words that can sound really out there, but improving mind-body awareness can have a profound impact on how you experience the world and your sense of security in your body.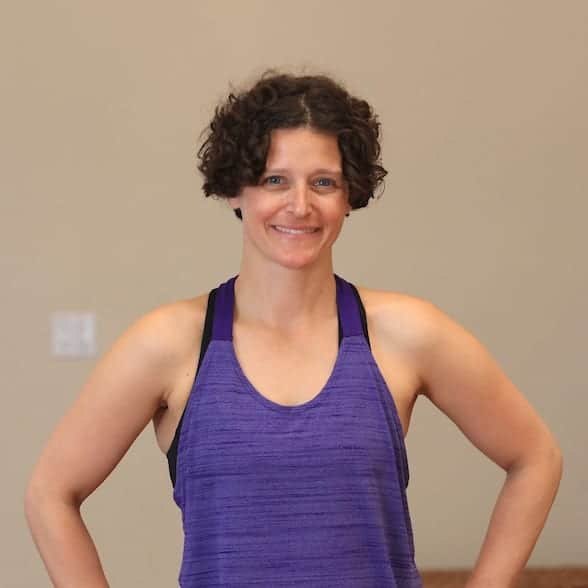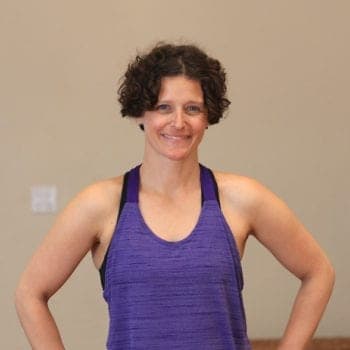 Jenn Pilotti is a GMB Trainer who's been coaching for well over a decade and just has a ton of education and experience under her belt. She's just released a new book, Body Mind Movement: An evidence-based approach to mindful movement, which is aimed at giving professional trainers the tools to develop mindfulness in their clients.
In this episode, Jenn and Ryan cover:
the importance of spatial awareness in daily life
how movement practice extends to other areas of your life
why interoception is crucial to autoregulation
how to work with pain, fear and failure
practical examples for better, mindful movement and increased focus
Though the book is aimed at coaches, you don't have to be a trainer to use these concepts in your own practice and workouts. If you want to move better and feel better while you move, you'll want to stick this in your earhole.
Resources Mentioned
Transcript
Ryan: [00:00:00] Hey, everybody. Welcome to the Glamorous Matadors of Barcelona podcast. Now I want to say before we get going, I do not condone bullfighting. I'm very much against animal abuse but I just thought that was a funny, we're also running out of things to call this podcast. And so I kind of had to come up with it . Today we have a very special guest. Some of you already know her because she's been on one of our podcasts before, one of our GMB trainers and I'm just going to talk her up. There's so much today. Jenn, how are you doing Jenn Pilotti how are you doing?
Jenn: [00:00:34] I'm great. Thank you Ryan for having me here.
Intro to Jenn
Ryan: [00:00:36] Thank you. Thank you. Now I've got to talk a little bit about her. Credentials aside, she's got a lot. I respect this woman so much. She's typically quite quiet and you wouldn't know because she's so humble about the stuff that she does. But Jenn, Masters of Science, your background in science of course you actually found the cure for cancer, which is amazing. I'm just throwing that, I'm just putting you on the spot there. That is a joke but I wouldn't doubt it, this is a person who could do this. So many different disciplines that you've done. I know what I have some of them listed here, yoga, strength conditioning, everything from dance to gymnastics. You're a GMB Trainer, you've been a GMB Trainer for quite a while now. We could do a podcast actually on your lifestyle because you pack so much in a day. It's just, it blows my mind honestly, really let's save that for another topic. Hope you all can see how excited I am to talk with Jenn today. So again, thank you so much for being here.
Today we're actually going to be talking about moving better. Okay, really that's what we're getting at is moving better, but a little bit different than we typically discuss in terms of we want to look at the mind-body connection. And what better person to discuss this with than you. Your new book that's out, amazing book. I've already read it, loved it. Body Mind Movement: An evidence-based approach to mindful movement. Evidence-based, big thing here. This isn't just someone who grew up doing gymnastics and martial art and then learned a little bit about fitness and then started a company called GMB and saying this is how you should move. Talking about myself by the way.
Jenn, I mean with your background and everything that you do, looking at the evidence and in your book giving these examples, very clear concrete science-backed evidence-based, not just concepts, but examples again showing your clients and how you've worked with people over the years. And it's a fabulous book. It's deep, for those of you who are interested in this topic, then you're going to dive deep. Okay, so just get ready. But that's what I love about it.
And the thing about today is that we're actually not going to go so deep that it's going to be over everyone's head. What we're going to really do is take a look at what's going on and just talk a little bit about body awareness. We're going to be looking at the mind, which is cool and that connection. Really that's what it's all about today. And so let's go ahead and just jump right in if that's cool.
And I think the first thing that would be fun to talk about is we're looking at a body awareness in order to be able to talk about these topics that we do need to address some of these things. And especially in terms of how you view these things, because you break it down in such a way that's very clear for people and give great examples.
So right just from the start, if we can talk a little bit and you can explain a little bit about that for everyone so that we can get started and go a little bit deeper talking about posture, talking about breathing and just basically my favorite thing, freedom of movement and physical autonomy. So jump in there. Tell us a little bit about really one of the first chapters of your book basically.
Importance of Spatial Awareness
Jenn: [00:04:24] Yes. Proprioception is your unconscious awareness of where your body is in space. So if I'm walking and there's a tree branch over to the side and I have to maneuver around the tree branch, my ability to do that happens unconsciously. I can suddenly maneuver around the tree branch, know exactly how much room I need to get around the tree branch and move my limbs in a way to get around the tree branch that I don't trip. It's amazing. And we do things like this every single day, which is so cool. The beauty of proprioception is it's considered by a lot of scientists to be your sixth sense. So like your visual acuity, like your auditory sense and like your sense of smell, you can further develop it. If it's something that you've lost a little bit of it over time, which we lose things over time if we don't use them, you can make it better.
Ryan: [00:05:15] Like you said, it's everything that we do. It's a natural thing. It's a learned thing. Some people actually have trouble with this due to certain issues, equilibrium and things like that. But when we're talking about this spatial awareness as we're growing up, it's pretty amazing how that can actually become dull over time like anything when not used. You give examples of course of how we can look and further improve that. Also in GMB of course we are looking at that. You did mention for example, if you're walking and let's say you happen to be in nature, I think nature especially for me, you're I know yourself out running and doing the things that you do. Of course we need this. this isn't something that it's just "Oh, I don't think I'm going to work on it." Because you're always working on it.
But I think there's certain ways that we can actually improve that deeper. And I mentioned nature, being out in nature, not knowing what's going on relation to what's around you and being able to maneuver in space. So just from the get-go you gave some great examples. But if we're looking at that in terms of let's say right now we can't get out, it's the whole COVID thing. So just right from the get go, what are some things and ways that you can actually improve and work on improving that even while you're indoors?
Jenn: [00:06:41] Well, one of the coolest things about a lot of the GMB programs is they're so spatially… You have to be so spatially aware in order to do the movements that you're going to improve your proprioception. Something that seems relatively simple like a backward roll, that actually requires a ton of moving parts. And not only that, your head changes location, anytime you change your head location, you're going to affect not just your proprioception but your vestibular system and your vision. So you're going to affect your entire balance system, which again is so critical for being able to move well as we age. So again, just anything where you're changing direction, anything where you're on the floor and you're rolling around, that's going to improve your proprioception. The more of yourself you can feel, the more of yourself you're going to use. And the floor provides such great feedback for that any sort of ground- based movement is great.
Ryan: [00:07:35] Fabulous. Now I have a question. What about a person who actually has trouble due to maybe an ear issue or basically we're looking at equilibrium, right? So what if I'm not used to doing these particular movements? I start out doing these movements and I find that I become dizzy or basically confused due to the fact that I am trying to move myself through space in ways that I'm not used to. We see this a lot in Vitamin of course. So what would be some of your advice for a person who's starting out and looking at trying to work on improving their spacial awareness, but are having trouble again with their equilibrium and possibly getting dizzy?
Jenn: [00:08:19] I think one of the most important things that people forget when they're beginning any sort of exercise program is it's critical to meet yourself where you are. You need to meet yourself at a place that feels safe, that allows you to go, "Okay, I was able to do that successfully." Because success is what's going to create consistency and consistency is what's going to elicit change. So if you're feeling dizzy because you've taken a progression that's too advanced for you, then you back it way off. You go, "Okay, I tried step three, it didn't work, but I can do step one well." So stay with step one.
Ryan: [00:08:55] Very cool. Very cool. Now, I just absolutely love that. I think that we also find that people and you find this as well that because we can't do X therefore we stop doing it. Instead of doing exactly what you said and simply taking a step back, finding a safe place for us to be able to do that. Fear obviously a huge part of it, everything in our life that determines whether or not we even want to start something the way that we view the entire world, right? Of course right now we're mainly talking about in terms of movement and things like that, but everything that we're talking about today and what I also love about your book is the fact that moving beyond just the exercise, if you will, portion of it and trying to make sure that you have an understanding of the application of that in your life, simply being aware.
So I do want to come back to that, but I want to jump into this topic too, is that bring it back again to that the mind body connection. And so little introduction there about spacial awareness, one of my favorite things to talk about very applicable in terms also if you're looking at martial art, because I'm so involved with martial art. You first need to have the spatial awareness individually before you can pair up with a person to do it. Now, the mind-body connection can sometimes get and we talked about this earlier kind of a woo-woo feeling to it. Which I think is fine, esoteric. And I think that a lot of people have a misconception between their expectations versus reality. And I want you to touch and go a little bit deeper into this. But mindfulness and a lot of people thinking that there is a special patent system, I can't talk today. And the other thing too that I love is like… I shouldn't even bring it up we'll talk about this on a different time.
What Awareness Can Teach Us
Ryan: [00:11:15] But anyway, expectations versus reality and thinking that you see like this new system to come out to give you clarity and bring that mind-body connection. When really it can simply be about looking at the mundane. And something that I know that you talk about and what I really love is the fact that–I kind of paraphrase this, hope it's okay, but simplicity in a state of quiet contemplation is I really love that. So I would like for you to explain that to us. What do you mean by that in relation to movement and moving beyond just that exercise like we talked about and how we can start incorporating that into our lives?
Jenn: [00:11:43] So again, if we go back to the back roll example, that was something I really struggled with it. So it was something that I learned as an adult. So I have a lot of fond memories of you helping me and of other people helping me to get it. But just the act of rocking back from your hip to your opposite shoulder, if you slow down and you notice and you take the time to notice, "Oh, there's a lot of noise when I hit the mat." And instead of judging it, which is what we often do. It's human nature. We judge everything about ourselves. "Oh, I'm not good enough. Oh, I can't do that because I'm too stiff. Oh, I'm never going to be able to get that because I'm too old." We judge all of these things. Instead of judging it, if you stop and you say, "What if I slow down even more? And what if I don't roll all the way back? What happens then? And what if I try it a little bit differently? Does that change things? And what can I notice as I'm doing this?"
And that is what I mean by it. And it doesn't have to be a really impressive movement to be able to do this thing. We can do this and these really simple things, and we can learn so much about ourselves and our patterns and it can give us options and opportunities for doing something slightly differently, which I think is really valuable.
Ryan: [00:13:06] Absolutely. I mean you know my stance on the whole thing. In another light I really find it just fascinating in a strange way to be honest, that there are so many new ways, apps out there to help us in order to do something that to be honest if we were simply to step back away from everything, slow down like what you said, bring more awareness into, pardon me for saying maybe what's perceived as, a mundane movement can actually help us to be better at anything and progress faster, if you will. Meditation very similar, of course a lot of app to do this. You have an app to do this or something like that. And I'm not saying that it's necessarily bad, but washing dishes with awareness and being quiet is a form of meditation. So just like what you're saying, slow things down, really become more aware of what's going on.
So in order to actually look at that then, what's going on? So I want to go a little deeper with that. So what is actually happening really with that mind body connection if you will? We're doing the backward roll. You spoke of fear, you spoke also hinting at trying to let go of the ego in order to move back and simplify things. Can you go a little bit deeper into what's actually happening with that mind- body connection while we're doing this?
Jenn: [00:14:41] Yes. So one of the things I think that really frequently happens and we don't realize it is it's very difficult to actually stay in the moment with anything. It's very easy to let our attention wander to something else. And one of the things that any sort of mindfulness technique teaches is the ability to focus the attention on whatever it is. So if I'm trying to learn a new skill, I need to be able to focus my attention on what I'm doing right now. And when I place my awareness to that skill, I'm going to suddenly increase my awareness of my body and where it is in space, my response emotionally and internally to what I'm experiencing. And that's going to give me an opportunity again to figure out where to go from there and to learn. Really a lot of what mindfulness teaches is how can we learn? How can we learn about ourselves? How can we learn about what we're doing? How can we learn to be better in our place in the world? Whatever it is.
Interoception and Autoregulation
Ryan: [00:15:45] So cool. Which kind of leads into the next point which would be and you said bringing the focus back, not losing the focus. And a lot of people say to lose the focus, but I personally kind of look at it a little bit differently. You can take it for what it is I think that instead of like you don't lose the focus, you simply apply it in a new way and coming back to it. But a lot of that is the breath. And this is also something that you speak a lot and you write a lot about. And I came across this word, I was not familiar with it I got to be honest. And I'm probably going to say it incorrectly I say a lot of words incorrectly, it's me being in Japan for ever. Interoception, is that how you say that?
Jenn: [00:16:31] Yes.
Ryan: [00:16:32] Yes and this is probably something I'd come across before, but just glossed over it really. And going and reading your book I believe this is the second chapter, I believe. But yeah where you look at breathing and interoception, I would like for you to discuss really first off what does that mean? And then we can go back and maybe you can explain how what you just talked about before actually relates to everything that we're doing. So yeah.
Jenn: [00:17:01] Interoception is your internal sense of self. So it's your ability to feel, "Oh, my heart rate's beating a little bit higher." It's your ability to detect, "Oh, I'm hungry I'm not angry." Or maybe you are both, but at least recognize that the hunger is affecting you in some way. It's your ability to say, "Oh, something feels a little off, but I don't know why." That's your interoception. And the cool thing about breath and I'll only get down on it for a moment, is it's an activity that is controlled automatically by the brain. You're going to breath whether you tell yourself to or not. But because of the way the diaphragm is innervated which just means the way the diaphragm is controlled. You also have voluntary control over the breath. So if you notice your breath is behaving a certain way, you can change it. If you notice your heartbeat's behaving a certain way you can't really change that. And if you notice your digestive system's a little off you can't really change that voluntarily. But you can change your breath. And so that's super empowering.
Ryan: [00:18:09] So I love this because one of my mantras, if you will, mantra depending on where you are in the world. Focus on what you can control and let go of what you can't and what can you control is you're breathing. You might not be aware of your breathing due to certain circumstances. If you're under stress, duress, if there is a very large individual on top of you pressing down on your diaphragm while you're doing Brazilians juijitsu. You do have that opportunity to control your breathing, even though you are being crushed per se. So this is something that over the years and you've probably heard me talk a lot about that. But this is the one thing that I've really focused on over the years, breathing. I have so much trouble with my nose because I've broken my nose so many different times and things.
So the breath part of this and reading about how it relates to of course movement and the way that you describe, I absolutely love it. So you mentioned how a person interprets the information that they're giving, but you can only interpret what you're aware of. And in further understanding your internal state is going to allow you to further your movement, whatever else is going on in your life and determine how you do it. Now, jumping in here we can of course look at emotional state and things like that, but I want to actually move towards pain, if that's okay.
And so this was a question that was brought up by one of our AP members and really determining the difference between actual body injury restriction versus your mind saying okay, there's an injury. And the example that they gave was a fully healed injury where your brain still says, Oh my goodness. I went through this after my ankle break where I was still very fearful. And because I thought I was in pain for something when actually I wasn't. So this fascinates me I want to learn more. So what's going on here. And of course with the breath and having better awareness in the body, what's up with this? What's going on when this is happening?
Jenn: [00:20:31] Well, there's a few things. Anytime there's physical surgery, surgery is trauma. We don't think of it like that because Oh, we're making ourselves better, but you're actually cutting into the body. So that's a physical trauma and that's going to affect nerve input, which is going to affect proprioception, which is going to affect your internal map, your internal sense of your body and where it's located in space. So you've got that, you've got that whole aspect and that is going to be how you interpret the nerve, the impulses that you're getting that's your interoception. It's Oh, I feel… And I've heard all kinds of descriptions of stuff. "Oh, I feel this vague sensation down my left side. Oh, I can feel like tingliness where they cut into me." All of that. And that if it's post-surgery and it's been long enough post-surgery you just start loading the area gently and you also take the person's attention away from it to other places to say, "Oh look, the pain suddenly went away. We're working on something totally different. Isn't that interesting?"
And part of it is learning not to fixate which is hard, right? And that's the way it is with any sort of chronic issue. And how do you know if it's serious or not? I will say if you've ever had anything serious and I know you can attest this because you've had serious stuff
Ryan: [00:21:58] Yeah.
Jenn: [00:21:58] Yah, when you have something that's seriously wrong you know. You're like, "Okay, this is not good." But then there are those little again just phantom vague sometimes they're more than vague. Sometimes they're weird nervy things. And you're like, "What is this? What is going on?" And what I'll say about that is if you redirect your attention like what you were saying, you put the focus somewhere else. And or you try something a little different and you try something a little different in a really subtle way. If that changes your experience in that limb, then you know you have options available. I've worked with two people who I could get them to feel a whole lot better by the end of the session, but then it wouldn't hold. So they would come back and everything would be just back to where it was. And I told both of them, "You guys need to go to the doctor." One needed a hip replacement and one had some sort of weird like benign growth.
Again, if you can make changes and they start to be a little bit longer lasting and they start to last longer and longer, you know you're on the right path. You know that you don't have bone on bone you don't have some crazy cyst growing in your shoulder.
Ryan: [00:23:15] But there's just so many good things. I want to bring up something very quickly too that's extremely important is the fact that you are not trying to fix someone in terms of having someone come to you and saying, "Oh, I can take care of that." You're the first person to say, "Hey, listen, this is outside of my wheelhouse, you need to go see a doctor." And so this is one thing for those of you listening, I want you to all understand that we're not talking about trying to fix your stuff just on your own. When you have issues if there are injuries, things like that, please see a doctor. With that being said, if we are looking though, use myself as an example, completely clear to be able to do our exercises and basically do anything that I want now thankfully.
It's also why I had my second surgery a year after my first initial surgery. They took out all of the plates, all of the screws in my ankle simply because they know that I'm stupid and I still want to do the stuff I want to do. And they said if there ever were a chance of me having another ankle break, it would actually be better not to have the hardware in because it could have been more damaged. Anyway, besides the point there the point that I want to get to is the awareness, bringing awareness to that point, being aware of it, but then also as you mentioned earlier, when to know when to let go and refocus that to a different point in the body. As well as something else you said that was fabulous is not to get too attached, if you will, to that. Which I thought was fabulous, because that is also a fear.
Just continuously thinking about that thing and not allowing yourself to move on I think can also hamper the healing process as well. This is something that I went through with the ankle break and that was I remember being scared to ride my bicycle in case my foot slipped. And this is so funny I've never told anybody this. But I was scared of riding my bicycle because I thought my foot was going to slip off the front of the pedal and my toes were going to catch and it's silly. It's never happened to me ever okay? But these are the things that I know that people think of when certain things happen. One other thing really related to that, the fear of thinking you're going to be getting injured when you've never been injured. And keeping basically that mind body-connection and keeping that from you exploring and moving forward. How can we deal with that?
Jenn: [00:26:08] Well, so that's that anxiety type thinking, right? Which if you're afraid of something that hasn't happened then you're not focusing on what's happening right now. So instead of thinking, "If I learn how to do X, I'm going to be injured because Y." You can say, "Instead of learning how to do X, maybe I learn how to do again four steps back from X" and just see how that goes.
Ryan: [00:26:33] Fabulous.
Jenn: [00:26:33] Anytime you learn especially like some of the more gymnastics skills, when you learn them as an adult your fear of falling is real because you're higher from the ground. And I'm not that high from the ground and I was still fearful of certain things. But you learn how to deal with the ground and suddenly that thing becomes a whole lot less scary.
Ryan: [00:26:55] So it's almost like you're saying that you should start with the basic movements and get really good at those before you progress?
Jenn: [00:27:02] It kind of is.
Ryan: [00:27:03] It kind of is that way? Never heard that before, but I was just thinking wow, that's cool. We talked a little bit about spacial awareness and really having a deeper understanding of what's going on and then bringing in and internalizing that. So we have those two and I think that's a really good example of how things can really come to the mix and you can look at that mind body connection. We talked about keeping it very simple. Looking at focusing on the basics and then gradually work on progressions. And so even though it's not easy, I think it is a bit easier to see how that can be applied to exercise. How especially how it can be applied to GMB where I'm saying, "Hey, everybody, let's start here. Let's make sure we have this down. And then we move on to the next level, blah, blah, blah."
Practical Daily Applications
Ryan: [00:27:52] How do we bring that connection into real life instead of doing our exercise, fully understanding it and then going out into the world and then all of a sudden finally realizing that we're not being aware? How can we bring that into our daily lives? Whether it be driving, walking down the street or whatever.
Jenn: [00:28:15] I feel like if you have a mindful movement practice, I feel like it naturally seeps into your life. I mean, I was able to write the book, the first draft of the book, I think it was in six weeks.
Ryan: [00:28:28] God, you are just crazy . Someday I really want to do a podcast on your life, anyway.
Jenn: [00:28:34] But the reason I was able to do it is because when I sat down to write, I sat down to write. I didn't sit down to focus on anything else. And when I go to do my movement practice, I go to do my movement practice.
Ryan: [00:28:49] Yes.
Jenn: [00:28:50] And I know it's really hard if you're at home, you have distractions. My husband had to take our little dog into the other room so he didn't want his ball thrown. Life happens, I totally get that. But when you're doing something, if you really try to do it and to be present with it, then that in and of itself will start to make a difference. And that in my experience it also creates a deeper awareness. You notice when you're not doing that. And you notice when you're checking out, when your spouse is talking to you and you suddenly your brain goes elsewhere and you're not focused on that, like we all do. If you can catch it, if you're aware of it, we can make the necessary changes to again just be better.
Ryan: [00:29:34] And that key point right there, just be a little better. Something that I got to be honest it does, I wouldn't say bother me, I'm not too bothered about stuff anymore. But things over the years where people try to hack things, they try to get the best but let's be honest when you're on the internet you're looking for the best supplement for, the best protocol for. Instead of simply saying all right, we know what we need to do and so what if we were just to be just a little bit better and that's what I love about you as well. When you're talking about people, you're just trying to say all right, let's focus on this one thing today. Bring better awareness so that it… How did you describe it? How it seeps, is that what you said into life?
Which I absolutely love. And what I really like about that is not that it's just shifting intellect. No, it naturally happens that way. And therefore you also realize when that's not happening. There's another one in terms of communication, sorry I'm all excited I want you to talk more. But is communication and being there with that person and communicating with that person, instead of being on your phone or something like that. Which let's be honest, we see a lot of right now. fabulous. So looking at that real life. God, we could just keep talking about so much different stuff. One other thing move into this other topic here is attention, which is a great lead in what we were just talking about. So looking at everything, working together and basically helping us to bring in that attention where we're getting into the mindful movement.
So this is where everything is coming down to. And so basically, if you can I don't want to say end here, but give us some examples of how we can start to bring everything together and how we can start to look and say all right. Talked a little bit about how we need to focus on that spatial awareness, talked about the breathing component of it, talked about simplifying things in order to bring that awareness in there. So what would be some practical examples that we could do today and start applying this to our life? What would basically be I don't want to say a checklist, but what are some key points when a person is doing a particular movement, what should we be looking at and focusing on? Besides slowing down and things, which you've already actually said.
Jenn: [00:32:16] Noticing the breath is huge. So if you notice if you're holding your breath, you notice if your breath quickens, you notice if you shift from nose breathing to mouth breathing, these are all signs that maybe you're either doing something that's challenging. Maybe you're doing BJJ with someone that is, and you need all of that. But if you're practicing by yourself, maybe you don't. So that can be a way for you to self regulate and create some of that autonomy and say okay, how can I regulate my breath? What do I need to do to regulate my breath? To make this movement feel safer, to make me feel more at ease, to make this so that I can do this movement in a more pretty way. So that would be step one.
Ryan: [00:32:57] Breathing, perfect.
Jenn: [00:32:58] Breathing yes.
Ryan: [00:32:58] Quickly I want to interrupt you. I want to interrupt you. Is it bad if we sometimes mouth breathe?
Jenn: [00:33:04] No.
Ryan: [00:33:05] Okay.
Jenn: [00:33:05] But generally speaking and like you said some people have nose stuff, so they really have a tough time. But generally speaking nose breathing is going to keep your nervous system at a little bit lower level.
Ryan: [00:33:19] Cool. Yeah.
Jenn: [00:33:20] So breathing would be step one.
Ryan: [00:33:22] Step one, yes.
Jenn: [00:33:23] Step two would again just be meet yourself where you're at. So if you're doing something and you notice you're tensing elsewhere. So I'm doing this thing that doesn't involve my right pinky finger at all, but my right pinky finger is totally pulling an Austin Powers and doing that little mini. I actually don't remember his name, Dr. Evil I guess.
Ryan: [00:33:44] Dr. Evil yes. Yes. Oh man my kids love that. I love it too by the way. But go ahead, yeah.
Jenn: [00:33:49] So if you're doing a Dr. Evil every time you do a single balance scale, you can ask yourself why. Why am I doing that? Do I need that to make the movement efficient?
Ryan:: [00:34:02] Fabulous. Do you need it? And by the way if you don't know if you're doing it or not break out your smartphone and take a video, everyone can do that right now. So yes,. bringing that awareness to take note of what's going on. Perfect, keep going loving it.
Jenn: [00:34:23] Those are probably the biggest things actually. And then just observe, I think the more you observe of yourself, people sometimes ask me they're like, "How do you know these crazy cues?" And it's because I've observed myself and I've thought to myself, what happens if I put a little more weight in this really tiny, small region? How does that change things? What if I reach from this part of my body?"
Ryan: [00:34:45] Yeah
Jenn: [00:34:45] So if you observe and then you take what you've observed and you apply it, then you have a pretty well rounded, mindful movement practice actually.
Ryan: [00:34:54] Fabulous. I love it. Yeah that was my topic. I did that Embodied Summit.
Jenn: [00:35:04] Yes, cool.
Ryan: [00:35:04] That was actually the topic of my talk was how to bring that awareness into and that was something that I talked about. So much stuff in here. I don't want to keep this… I want to keep it going. But the thing is I think that some other topics we talk about later. Coming back again to what you mentioned already before is looking at a safe environment in order to be able to practice particular skills and doing it in a way that is healthy for you in terms of both mentally and physically. Making sure again that you're doing it in a way that's trying to move away from ego, which I love when you say that. And also looking at those two points, how are you breathing?
And what's going on when you're doing that particular movement, by bringing better attention to your body. Fabulous stuff. I absolutely love it. I'm sure we're going to have tons of questions about this. And we will be doing a followup for this, but thanks for letting me ramble. I'm just completely like me total fan boy. I want to throw this out at you, okay? And don't even think about what we talked today, but just I just would love to hear your answer to this, your thoughts on that. What do you think is the most important thing in the world to you?
Jenn: [00:36:39] Kindness.
Ryan: [00:36:43] All right. Thanks for listening, we end there.
Jenn: [00:36:50] Kindness, yeah.
Ryan: [00:36:51] Cool. All right. I love it. Now, again thank you everybody for listening to this. Do you have any questions which we would love to hear from you some follow up on that? There was a lot of stuff packed in there. I really encourage you to check out Jenn's book and I'm scanning for the title again, because I don't want to screw up the title. Body, Mind, Movement: An Evidence Based Approach to Mindful Movement.
Check out her blog it's fabulous. Lots of great stuff. We'll have the link to everything on there. And yeah, when you're looking at the mind-body connection just like Jenn said, focus on the breath what's going on with your breath. And then also just take note of what you're doing with your body. If you're doing the Dr. Evil thing it's still cool. Just be aware of it. And life is good and be kind to each other. Thank you again, Jenn for being on here. Talk to you soon.
Jenn: [00:37:55] Thank you.
Ryan: [00:37:57] Cheers.
Be sure to catch the next episode by subscribing to the GMB Show:
The Future is in YOUR Hands!
Left to our own devices, we'd soon be churning out episodes on the sorry state of Mexican cuisine in Osaka. Answer these questions and tell us what you want to hear:
';