Editor's Note: We're excited to introduce this guest post from Anthony Mychal,a writer athlete who focuses on helping people move better and get jacked. Scroll down to learn more about Anthony.

You're going to have to trust me on this, but it will make sense soon enough.
Pick up a pencil.
Write something on a piece of paper. Maybe one letter. Perhaps one sentence.
Note how your fingers contort to the pencil. Note how your wrist flows synchronously with the lead.
Now smile for a second. Go ahead. You deserve it.
Because the simple act of writing with a pencil is going to teach you about motor patterning, and how to rewire your body for total athletic control.
Here's how…
What is a Motor Pattern?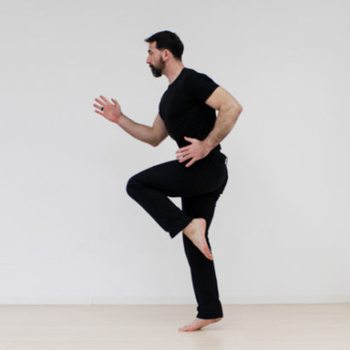 Motor pattern: A particular sequence of muscle movements directed to accomplishing an external purpose.
In a performance context, the external purpose is a skill.
"Skill" is used loosely here, as just about everything is a skill. Bench pressing, sprinting, iron crossing – it's all in the name of motor learning.
The act of building a motor pattern (or learning a skill) gradually progresses from "a lot of thought and little understanding" to "little thought and a lot of understanding." Every single inch of every single repetition builds a motor pattern.
There was a time when you didn't even know how to hold a pencil.
Mrs. Leroy, the famed writing teacher that always wielded a grossly oversized penmanship utensil in the name of botched comedy, scolded you and manipulated your hand herself.
Now, however, it's second nature.
Motor Patterning and Performance
In the performance circles, motor patterns are easily forgotten because we often get caught up in "just doing things."
Just throw weight on the bar.
Just lean into your handstand.
Just jump.
This is great, to an extent. You never get anywhere unless you practice. After all, most of our handwriting is a result of "just doing" after mild instruction.
But that's also why your handwriting is far from perfect.
Why Your Repatterning Efforts Fail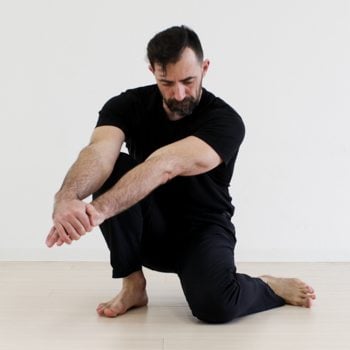 I have a cousin named Pat.
Pat can't write well. Pat needs help. He needs to relearn how to write. He needs to reprogram the motor pattern—one that's been ingrained for over twenty years.
When people recognize improper motor patterns, they try to repattern or reprogram them. Traditionally, this starts and stops with doing some kind of activation exercise.
Any exercise can qualify as an "activation exercise," but they are usually lower intensity bodyweight exercises that "wake up" muscles that are hitting the snooze button in a movement.
For instance, the glutes are a popular candidate for activation prior to squats and deadlifts in order to get them to better fire during those more complex movements.
But activation exercises are easily forgotten.
One five minute lesson per week from Mrs. Leroy isn't going to help Pat relearn how to write. Half-minded rehearsals don't cut it.
Change has to be focused and meaningful.
In this respect, most activation exercises fail for their purposes.
How Motor Pattern is Specific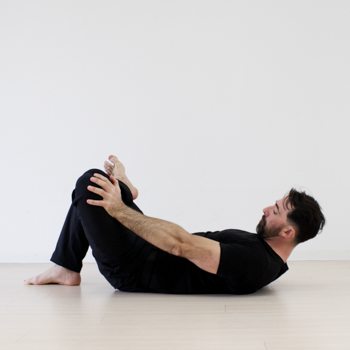 Each sport, each skill, and each movement has their own intricacies when it comes to motor patterning and repatterning.
How you approach cursive writing is different than how you approach print writing.
The glutes, as mentioned, are a hot spot for repatterning. From personal experience, I found getting the glutes to function properly does wonders for both performance and knee pain.
In 2009, I had debilitating chronic knee pain.
After months of experimentation and repatterning efforts, I found a way to use my hips more, which took stress away from my knee. The end result was zero chronic knee pain, which prompted me to write An Athlete's Guide to Chronic Knee Pain: Theories and Solutions for Patellar Tendonitis, Jumper's Knee, and Patellar Tracking Problems.
Here are three main concepts that I learned from the journey.
Learning requires frequency. Relearning requires even more frequency. Here's what Buddy Morris has to say about this: It takes 500 hours to invoke a motor pattern before it becomes unconscious. It takes 25-30 thousand reps to break a bad motor pattern. Sorry to say, but there are no quick fixes. It's about difficult and diligent work.
Leaning takes consciousness. Think of a bodybuilder and their mental connection with their muscles. Remember, learning a skill initially requires a lot of conscious thought. So start simple. You learn how to hold a pencil before you write with it.
Learning simple things doesn't guarantee the learning of complex things. Sure, teaching Pat how to hold a pencil may help his horrid handwriting. But it's really only the first step in the process. You need to have a goal in mind, and gradually incorporate proper activation into more complex motor patterns. The plan changes if the final goal is calligraphy instead of cursive.
Three Ways to Replace Old and Ineffective Habits with New and Effective Ones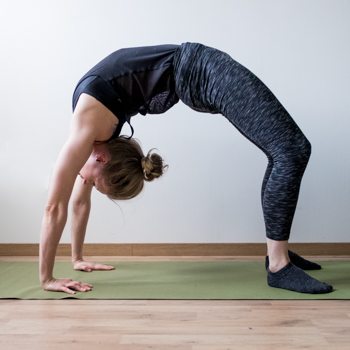 To teach Pat how write correctly, he needs frequent and conscious practice.
It has to start simple. Beyond simple. Where to put your fingers on the pencil kind of simple. Once that's mastered, skills then build on each other to transition into actually writing.
Activation exercises are like learning how to hold the pencil. But you have to finish the job. Start by changing these three old repatterning habits you probably have.
1. Replace Dynamic Reps with Isometrics
Old habit: Doing dynamic reps.
New habit: Doing isometrics.
Repatterning requires time. Roughly 500 hours, or 25-30 thousand reps.
Dynamic exercises—something with a concentric and eccentric contraction—are often used out of both habit and familiarity.
Glute Example
Let's say you're repatterning the glutes.
Bridging is a popular repatterning exercise, so you start there. But, during a bridge, the glutes aren't maximally contracted until the lockout. So the quality of the contraction is questionable.
How often do you hold the lockout, really?
Instead, go basic.
Use isometric contractions in favor of dynamic exercises. So, simply hold the lockout of the glute bridge for sixty seconds.
This turns a half-hearted three sets of ten (probably 30 total seconds of contraction) into 60 meaningful glute squeezing seconds. Do the isometrics for two more sets, and you increase the time under maximal contraction six-fold when compared to a dynamic contraction.
The other awesome perk of using isometrics is that your mind doesn't waver during the exercise.
It's easy to lose yourself in La La Land during dynamic contractions. But during an isometric contraction, you're doing nothing but contracting the targeted muscle for time. This helps with the mind-muscle connection.
2. Replace Activating During Specific Workouts with Activating Daily
Old habit: Activating during a warm-up specific workout.
New habit: Activating daily.
Activation techniques are usually only done during warm-ups specific to the movements. So if you're repatterning the glutes, this is doing bridges before any lower body work. (Usually totally no more than three sessions per weke). But this isn't enough frequency.
Instead, do activation exercises daily, if not multiple times per day. Although fatiguing at first, it's the fast path to reprogramming.
Let's Get Back to Our Example...
For fun, let's synthesize #1 and #2. Your old activation routine consisted of thirty repetitions of glute bridges before your lower body training (done twice per week). This ballparks to sixty seconds of glute work every week. Fifty two minutes per year.
But replacing the dynamic exercise with a sixty second isometric contraction not only ensures a strong contraction, but also drastically adds to overall contraction time. Three sets of sixty second isometrics done daily amasses twenty-one minutes of contraction time per week.
I'll let you do the comparison math. (Hint: it's a big difference.)
3. Replace A Lack of Progression with Starting Simple and Ending Complex
Old habit: Not moving from simple to complex.
New habit: Starting simple, ending complex.
Repatterning the glutes is more than getting them to fire in isolation. You have to consider what movement pattern you want them to fire in.
The process starts simple. And I mean simple.
Let's Wrap Up Our Glute Example
Your gluteus are primarily responsible for hip extension. So, to start, do an exercise that is nothing but hip extension. Something like the prone glute raise is ideal. Don't even do bird dogs at first, as they involve bending at the knee.
As I said, think simple at first.
Over time, as your mental connection with the muscle(s) increases, move to more complex movements.
So if the ultimate goal is repatterning the Vertical Jump, a suitable progression might look like:
Prone Glutes (hip extension)
Bird Dogs (hip extension with knee action)
Bodyweight Romanian Deadlifts (slow moving standing hip extension)
Squats (slow moving standing hip extension with knee action)
Vertical Jumps
Repatterning Simplified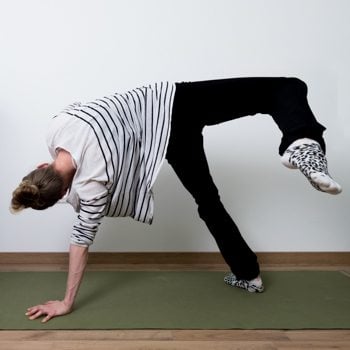 Repatterning seems like a complex phenomenon, but it's easy once you can conceptualize the simple-to-complex concept. No matter what movement is in question, remember the following progression:
Simple, Slow
Simple, Fast.
Complex, Slow.
Complex, Fast.
The fewer joints that are moving, the simpler it is. The slower the movement, the simpler it is. (Which is why it's a good idea to start with isometrics. It doesn't get any simpler than not moving.)
So start with an isometric contraction and piece together the rest of the movement from the ground up. Once constructed, increase the speed of contraction as long as the pattern can be held.
But, when in doubt, pick up a pencil and think, "If I forgot how to write, how would I relearn?"
Chances are, this little nugget will take you further than anything either myself or the internet can teach you.
About Anthony Mychal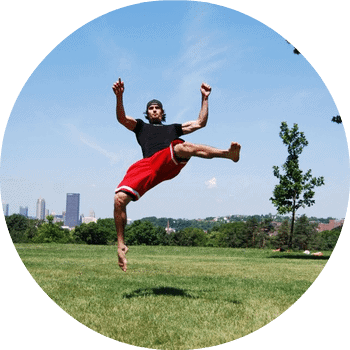 Anthony Mychal is a prolific writer about all areas of human performance, and has developed unique approaches to solving common training issues. 
Anthony exists at the crossroad between fitness and athleticism. As a professional, he's a writer appearing on the likes of T-Nation, LIVESTRONG.com, STACK, and Greatist. As a dude, he's a self-proclaimed performance junkie that practices martial arts tricking.
He splatters his ideas about building a body that matters on a weekly basis at his blog.
Our Floor One program will help you change your motor patterns and get the results you want.