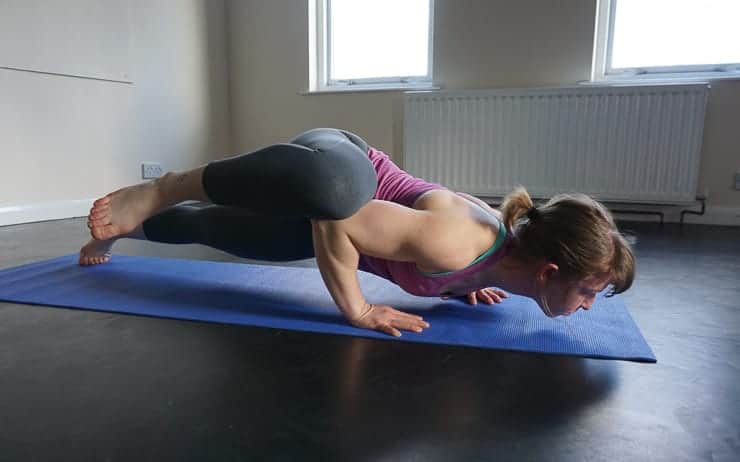 Let's talk about marking our territory…
What's the difference between bodyweight exercise, calisthenics, gymnastics, and movement skills?
Which one do we practice?
Which is better?
In this podcast episode, we're going to provide some super-objective answers to these questions and really get to the heart of what all these classifications mean and why we don't care about them.
So get'yer ears on and listen up!
(00:57) Andy reveals his questionable dental hygiene habits.
(02:48) "Turn green and do what you gotta do." (What in the world could Ryan be talking about??)
(05:32) "We are literally the best at literally everything." HA!
(07:24) How tall is Ryan?
(08:35) How old is Ryan?
(09:18) Why does Ryan talk so funny?
(12:26) What is it that we really do at GMB?
(12:45) Shout out to our good friend Mike Fitch from Global Bodyweight Training!
(14:45) Al Kavadlo's recent article on the Progressive Calisthenics blog, titled "I Am Not A Gymnast"
(17:04) "We don't work on a point system. We don't do this for competition or anything like that. What's important is to learn how to perform a particular movement different ways."
(20:15) You can go after mastery, but realize that "mastery" is a concept that doesn't really exist when it comes to movement skills. It's about the journey, not the goal.
(27:46) "You don't need fancy pictures of yourself in dramatic poses to enjoy practicing any of these things."
Be sure to catch the next episode by subscribing to the GMB Show:
The Future is in YOUR Hands!
Left to our own devices, we'd soon be churning out episodes on the sorry state of Mexican cuisine in Osaka. Answer these questions and tell us what you want to hear:
';