Learning anything requires practice–we all know this.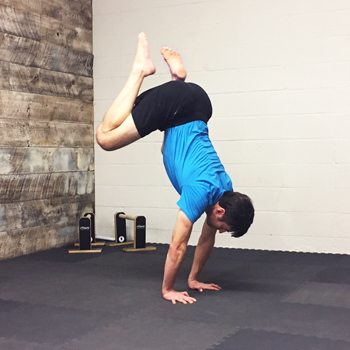 You can't learn the piano by smashing the keys a bunch of times. You have to sit and practice over and over. And when you've learned enough to be halfway decent, you have to keep practicing if you want to get even better.
It's just common sense.
For some reason, though, when it comes to learning physical skills, people forget this completely. They think getting a "good workout" is the only way to make physical improvements. But if you're trying to learn a physical skill, that's the equivalent of trying to learn Chopsticks by hitting your piano with a hammer.
In this article we'll talk about the differences between working out and practicing, and why you might focus on one versus the other (working out does have it's place!). Then I'll give you some practical tips for getting started with practice.
What is Practice?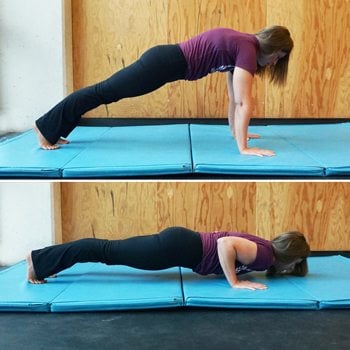 When you're just getting started with learning a new skill, practicing the components of that skill over and over is what will allow you to make the progress you want.
Practice requires focusing on the quality of your movements, with less intensity than you'd employ with a traditional workout. That doesn't mean practice isn't challenging or taxing–quite the opposite. For many people, slowing down and practicing the details of a movement can be more challenging than pushing as hard as possible.
There are many ways to practice, and below, I'll show you one way to implement it, but the key is to use this time to focus on the process, rather than on the outcome.
For example, rather than setting a goal of banging out 15 push-ups, you'd slow down your movements and focus on practicing the parts of the push-up you're struggling with the most. The number of reps doesn't matter, it's the process of learning the details of the exercise that matters.
This takes mindfulness and patience, but it is the best way to learn how to improve your push-ups.
Why is Practice Better Than Working Out?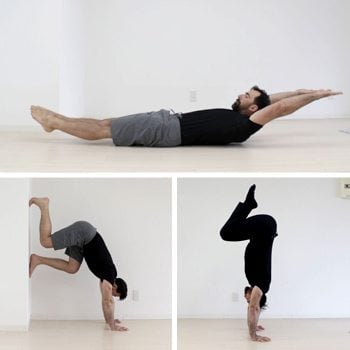 The short answer is that it isn't… at least not in all cases.
If your primary goal is to burn calories or "get a good workout in," then the type of working out you're used to very well might be the best option. But when it comes to learning physical skills or improving specific attributes, practice isn't just our preferred approach. It's necessary.
You may have experienced this before.
If you've ever had a goal of learning a particular physical skill–say, for example, a handstand–but you've used a traditional "working out" style of training to work on that skill, you likely weren't successful.
At a certain point, just kicking your legs up over and over might make you tired, but it's not going to help you learn the skill unless you've learned the other components of the handstand. And that's a key question we always emphasize:
"Are you getting better, or are you just getting tired?"
If you're trying to get better at something, just making your body tired isn't going to help you do that. You need to break the skill down into smaller parts and learn by practicing.
Try This: Practice in Practice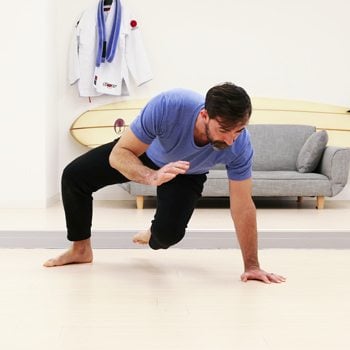 So what does this look like in practice (har-dee-har)?
Practice plays a big role in our Elements course, as you are learning how to move your body in new ways and building essential attributes. The way we incorporate practice in Elements is by focusing on a particular movement (or sometimes multiple movements) and practicing those for a given amount of time.
To give you an idea of how this looks and feels, give this practice session a try.
Watch the videos below and pay attention to the details (we've included an explanatory video and a demonstration video for each movement). Then, set a timer and practice each movement slowly and mindfully for 5 minutes.
This does not mean moving straight for the entire 5 minutes–unless you are able to do so slowly, mindfully, and with control.
Take as many breaks as you need to, and remember that your intention here is to practice and learn.
To recap:
Watch the videos, paying attention to all the details of the movements.
Set a timer for 5 minutes and practice Bear, with a focus on learning from the movement. Take as many breaks as needed within the 5 minutes, and let the clock run for the entire time.
Set a timer for 5 minutes and practice Monkey, with a focus on learning from the movement. Take as many breaks as needed within the 5 minutes, and let the clock run for the entire time.
Set a timer for 5 minutes and practice Frogger, with a focus on learning from the movement. Take as many breaks as needed within the 5 minutes, and let the clock run for the entire time.
What did you learn from this session? For many people, this slow, focused approach can be quite different from the way they're used to training. It can be an eye-opening experience in discovering your strengths and weaknesses.
Practice Makes Perfect
Okay, that's a pretty cheesy saying, but it's true!
If you want to get better at a particular skill, or build attributes that will help you achieve your physical goals, you'll need to practice, practice, practice.
With guidance, your continued practice will lead toward improved abilities and greater confidence in those abilities. Our Elements program will introduce you to the concept of practicing vs. working out, and over time, that practice will add up to a better physical foundation.
Improve Your Physical Skills with Practice
With Elements, you'll learn physical skills, and build essential attributes, through practice. This will set you up for success with all your physical endeavors.