The world of fast fitness has undeniably invaded our culture. 30-day shredding programs, 90-minute abs, 6-week total body transformations.
Yes, it is very possible to transform your body in a dramatic way in as little as 6 weeks. But what happens after the next 6 weeks?
It's natural to want to see the end result as fast as possible, but is that rigorous routine something you see yourself doing day in and day out for years to come?
True transformation is sustainable for your lifetime, and let's be honest – fast fitness results rarely last.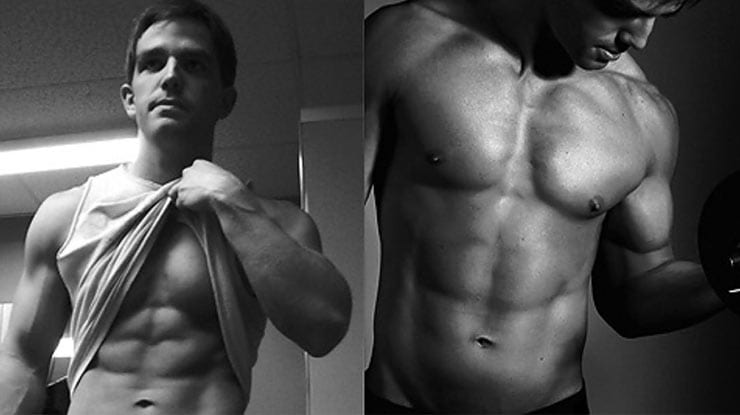 For this episode of the GMB Show, Jarlo was so excited to interview a friend of his, JC Deen, who's a fitness coach, writer, and self-proclaimed "former fat kid." He focuses on physique transformation, and he's the author of a soon-to-be released book, Stay Leaner, Longer.
Listen close as JC dives deep into the true psychology of physical transformation and exposes a lot of biases many of us aren't even aware we hold. These biases lead us to choose fast fitness over sustainable, long term habits that can truly mean the difference between temporary change and a transformation that lasts a lifetime.
The most compelling lesson comes from JC opening up about his personal struggles with weight growing up and how he finally reprogrammed his mind and body to shed the fat kid bias and become a lean and fit health coach.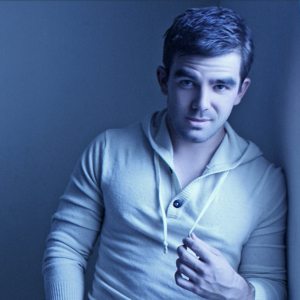 JC Deen is a fitness coach and writer out of Nashville, Tennessee. He has a deep interest in helping his clients, not only with the physical side of fitness but the behavioral aspect as well.
He teaches people how to improve their lives by changing their habits. You can find more of his work at JCD Fitness, and by following JC on Twitter.
Click here to see all our podcast episodes.
What you'll hear:
4:30 – How transformation is a lifestyle change, not a short-term fix.
7:30 – Why it might seem like everyone else is doing great with their transformations while you're struggling: It might be the survivorship bias.
11:00 – Why taking the first step can be more important than getting the exact result you're looking for.
14:20 – The importance of support, in whatever form that takes.
17:20 – JC's story of how he went from being overweight to being fit.
24:20 – How self-sabotage can effect your transformation and motivation.
31:15 – Why tracking habits is a good thing and how it will help you in future weeks or months.
36:00 – How inertia makes people lose ground and backslide, as well as a tip for not getting stuck in that cycle.
42:30 – How what you believe and what you think about will eventually express itself in your actions and habits.
Links:
How To Achieve Transformation That Lasts A Lifetime
Jarlo: Hey, everybody. Welcome to GMB Fitness show. This is Jarlo. I am real happy to have my friend, JC Deen on. Just like everything else on the internet, we've been friends for a few years but haven't met in real life. This is the way it goes, right?
JC: Yeah.
Jarlo: JC, we met through Andy a few years ago. Wrote a guest post for him on the squat, for his site some years ago. That was fun, because that's my favorite thing. I know we do a lot of the gymnastics and body movement stuff for GMB, but I've been in love with the barbell squat since I was 12 years old. That was a real odd thing to do for JC. JC is really helpful in his content, in his writing for a physique transformation.
Building muscle or loosing fat, all of that stuff. Which is a little bit different than what we put out, but it fits in really well with our ethos of sustainable work building your habits, fitting fitness into your lifestyle, not making it into a fitness lifestyle and that's why we wanted to have JC on our show. JC, give me a little bit more about what you've been up to, what you've been doing?
JC: Sure. I've mostly been working on getting some new stuff out there in terms of fat loss material. My book, Stay Leaner, Longer, we're getting ready to make that available through the Kindle market which is something we haven't done before. I'm actually working right now in finishing a new fat loss course that hopefully will be available in the next 4 weeks or so.
Jarlo: What I really like is that you've been doing things for a lot of different sources. I mean you've written for Men's Health magazine, Bodybuilding.com, but also a lot of these other sources that are maybe a little less conventional for women's markets and also just in general getting people just to get moving. What I really like is a lot about the psychology of things. You've been really tuned in to that and I find that even more helpful than the real specific how to lift weights, how to diet that type of thing. Would you say that's something that you really enjoy doing?
JC: Yeah, I think so. The more I got into coaching people and training individuals and just reading what people are saying online and figuring out what they're looking for. The more I got into the psychology stuff, the more I realize that understanding your wants and needs, and the psychology behind decisions, and why you make certain decisions, and even getting into habit formation, I realized that was probably more important than just telling someone, "Do 3 sets of tennis squats 3 times a week and you're going your body."
I really enjoy reading about the psychology and I'm really into biases that we have and I like to help people understand that a lot of times the reason maybe they go after a certain routine or maybe they go after a certain look or a certain program or product or you can even say a promise if you want, they're attracted to something that's usually not necessarily due … It's not in their best interest.
I like to help people understand that a 30 days transformation challenge seems amazing and it's not necessarily a bad thing but what you might do in that 30 days to hit a certain point is probably not practical nor even doable over 12 months. I really enjoy helping people peel back those layers that they didn't know where there and then they start to realize, "Oh wow, this is definitely a lifestyle thing that I should think about instead of a summer shred when I'm just trying to get as lean and peeled as possible and undo it all from September to December.
Jarlo: There's a lot of stops and starts and all of this when we're working on something whether it's performance. You want to get stronger or do something better for an activity you like or whether it's trying to transform your body. Maybe you want to get a little bit leaner than you are right now or you want to build some muscle. I like when you talk about with biases. It's almost like you make a decision. You're in the situation and you're like, "Now, I need to get in shape."
Something happened. You go into it with, "I'm going to Google 30-day fat shredding transformation." What is it that you're really looking for? Is it that? I mean it just makes sense that, "I want to lose some fat. I want to build some muscle. That's my thing and I'm going to do that." I like what you said about what's the deeper reason for it and how can you make this something that you can keep up and if you don't have that insight into why exactly you want to do it then it's not going to last long at all.
JC: I also like people to understand too that the people that they look up to as whether it be you and I or whether it be their favorite Instagram model or whoever it is that inspires them to make those changes and achieve a certain look or feel a certain way. I love to help people understand that that particular end goal or whatever it is they want, that person got that through repetition and a long time doing what they're doing and lots of work and dedication.
They didn't get that look from a 30-day plan. It was years of hard work put into that. I like to help people understand too that if you want to look and feel a certain way, it can mean a drastic change. It doesn't have to happen all at once but it means a change over the long term and I think when people really start to get on board with that, then they start to understand that you don't have to be perfect in the beginning because if you're going to lose 20 pounds on a 30-day shred or whatever you're doing, you got to make the stars align just perfectly to make those types of things happen.
Jarlo: In that amount of time, right?
JC: Exactly. I also like to help people … I'm going to throw this out there, the whole survivorship bias. One of the things I think is always interesting is people will see before and after testimonials of 5 or 10 different before and after pictures and they see so and so lost 15 pounds in 30 days. So and so lost 10 pounds. I always like to help people understand, those are probably the people that survives.
Those are not the people that try it and only lost 5 pounds or quit after the first week because they just couldn't sustain it or something came up with work or their job or a family situation and they couldn't get to the gym 5 days a week like the plan recommended. There's all these different things. 100 people may have done this 30-day challenge and only 8 made it out with incredible results.
What happened to the other people? Those people aren't reported on because no one wants to see someone lost 2 pounds in 30 days because it doesn't sells you well. People don't often realize it. They don't know about the survivorship bias.
Jarlo: You necessarily are going to see these extreme outliers because like you said, that's what sells but also nobody wants to see that. The truth and the honesty of it is just maybe a little too much. It's not saying that everything is dishonest. All this marketing is dishonest. What it is, is you need a hook. You need some kind of inspiration and it's not necessarily lying to provide that but it definitely doesn't provide the whole truth, the whole honest reaction of everything, everybody doing this.
Then that's why you have 100 people trying it. When you have your clients, when you have your people that you're taking through your programs and you've done it for so many years now and you have all this data, all of these people that you worked with and all of the experiences they've had and then you're working with them. You've learned from that too. You needed all of these things and then you can provide that later on but it's not like you had a couple guys making these extreme changes and they're like, "I'm going to make everybody just like that," right?
JC: That's exactly right. I think the important thing to know about that, I love what you said about how it's not lying. You definitely need an inspiration and the inspiration and the motivation that is really important at the beginning, that belief that you can make a drastic change in a certain time period is really important because that creates some buy-in on that person's part to change because let's face it, you and I know after working with lots of people, getting people to move more, getting people to move in a certain way, getting people to change the way they eat, it can be pretty hard for a lot of people because you're asking them to change something about themselves that that's been different for a long period of time.
It's really important to help people get motivated and get them to buy-in but I also think it's really important to understand that you don't have to be perfect and you don't have to have an incredible transformation over 30 days. What matters most is that you put your best effort in. You give it all you have and you do your best to make those subtle changes.
When you look back in 12 months, you'll be incredibly happy that you took that first step to start watching your diet and training 3 times a week. You may not be on the wall of fame or whatever you want to call it but it doesn't really matter. What matters is that you get started to get going and you keep going and a lot of times that seems to be the hardest thing especially in the beginning, people expect something drastic.
It doesn't happen and then they either just give up or they get frustrated and what you were saying earlier about working with all these different people and seeing how it works in the real world, you're totally right. I can show you dozens of people who follow the program exactly as it was laid out, did everything I asked of them, stayed in touch with me. We did really good work together and the results were fantastic. It was the perfect plan at the perfect time, the perfect macros, the perfect stress levels. Everything just worked.
Then there are other people who are putting in equal amounts of effort, equal amounts of work, doing their best. It's just not working as well for them. It's still working but there's also everyone comes to the plate with a different set of circumstances. Some people really need to change some dietary habits and some things are hard to shake.
I work with people for 3 or 4 months before they finally start to understand how important it is to track your nutrition. Until that happens, there's a barrier there to make more progress but getting to that point can take some people a lot longer than others and that's totally fine. It doesn't matter one way or the other. It just matters that it happens.
Jarlo: I think that's important too is people have to see that these other stories of people having a hard time because it's important to see because it's natural to be frustrated. A month on the whole scheme of things isn't very long like when you're talking about years and years of work that it takes when you see these Instagram models or you see how people in Facebook in their perfect abs and all that. That's not a month. It takes years and years but a month in real-time when you're just starting out, that's a long time, right?
JC: Yeah, especially doing stuff that's asked of you that you've never done in the past.
Jarlo: Exactly because that's a lot. 30 days, that's 3 to 4 meals a day whatever, watching what you eat. If it's 3 times a week, you got to make sure you got everything going and that's hard because it's really easy to be so micro focused like, "Oh, man. Today, I got to do this or I got to do that." Not just having someone tell you. We can just tell these people, "Oh, yeah. You got to keep going. Don't worry about being perfect." It's easy for us to say but I think it's so much harder for them to internalize that and it's so important for them to see that other people are having these issues too.
JC: I think that's why it's important at all times to get accountability and support. Now, where you get it from is up to you, whether you do a program like the programs that you guys have. I know you guys have a support forum which is so important for a lot of people having programs where you can be in a Facebook group and talk to people or if you just go to the gym and you have a gym buddy.
Whatever it is, having that accountability and support is so important and I think a lot of times people miss out on that because they don't realize that, "Hey, this is changing key parts of yourself that something has to give for you to make this progress. Probably 6 or 8 months ago, I published some client case studies and I chose to publish these because they weren't your typical, "Look, this person lost 20 pounds in 12 weeks and got shredded," it was how Stephanie lost 13 pounds in 9 months.
We told her story and we told what was going on and how she pushed really hard and got a handle on her eating. If someone just reads the headline, they're like, "Big deal. 13 pounds, whatever." If they look at the pictures and they read the story and they read how she trained and how she managed everything and then they see, "There's quite a bit of difference just in that 13 pounds of loss and how much she gained in terms of knowledge and strength and mobility and all these things in that time period.
It was a pretty good response. I publish it with the intent of helping people see what happens for, I would say a majority of people who really tried to take on some massive changes with training and nutrition. It was pretty cool. The response was good. It was totally different than, "Hey, look at this page full of testimonials of before and after." Just a little byline.
Jarlo: I love that. I mean I've been following you for years. One of the best things that I think you've written that really resonated with me because I read all of these fitness things like everyday. Of course, it's my job and I've been interested in it since I was a kid. Then for me the stuff that really hits home are these lessons that you talk about like getting the word out to people that you don't have to be perfect but also doing it in a way that really fits in with them because again, we can hear all this stuff over and over again but we have to present it in a lot of different ways for people to really get it.
That's what I really like about your writing and it makes sense. For you, I think if we can talk a little bit more about you, you've gone through that yourself. I love that whole Former Fat Boy Syndrome style. That's one of my favorite things.
JC: I'm glad I wrote about that. It got me some attention in Men's Health initially with an interview. It was a struggle. When I was really young in elementary school, I was pretty overweight and some people go through that. Some people are overweight when they're young and then grow out of it where they stay overweight. I didn't start to grow out of being overweight until I got into middle school and I started to be more active with athletics.
I mean I remember it clear as it was yesterday but I just remember so many parts of my childhood where I was really frustrated with being a fat kid. I remember wearing men's large t-shirts when I was 8 years old because I thought that the big t-shirt would hide the fact that I was chubby. I still have some of those old athletic shirts and shorts from then that I could still wear now.
My mom was really supportive. She was like you can wear whatever you want to wear, whatever makes you feel good. Of course having that support is really important and I also remember too as a kid, asking my mom if I could go on a diet. My mom is very smart and knew what was best for me. She knew how it would go so she gave me this so-called food combining diet. You had to eat a certain type of food every 2 or 3 hours and it was supposed to be a plan where the food is combined exactly in a perfect way to make you lose weight.
There were two things going on there. Number 1, it was incredibly hard to follow and 2, the foods were disgusting. At the time, I had an … I don't know. I went to this phase where I had this aversion to like everything that wasn't a ham a cheese sandwich. It was like a can of tuna and saltine crackers. It was like your first meal. I remember trying cracking open a tin of tuna and I couldn't get past the smell.
I was like, "Dieting sucks. This is not what I want to do." I was 9 or 10. That was one of the most clear memories I have of just hating it. Then I also hated going to the pool. I hated taking my shirt off when I was younger but then I went through school, got really involved in athletics and football and baseball and playing all the sports. When I got through middle school and high school, I blossomed into a fairly good athlete, fairly decent athlete and really enjoyed it.
I started to change my shape. Then I got into college and I dieted down for the very first time and saw my abs for the first time. That was when it hit me that fitness, and nutrition, and health stuff was really, really powerful. I was 19 at the time and I realized that dedication with focus, with time and effort you could change your body just like that same equation helps you in football games or helps you in baseball games.
The difference was your focus was directed on yourself rather than trying to be better for your teammates so your team can win. That was what the Former Fat Boy Syndrome born out of because even though I had changed my shape, I was still very hung up on that whole idea of seeing a fat person in the mirror. That led me to really think about to changes that were happening at reality but the things that you still hold on to based on your experiences from your past and writing the whole Former Fat Boy Syndrome series on my site was pretty cool because I had a lot of guys reach out to me after I had written that.
Even to this day, people are like wow, I've read that and it changed the way I thought about my training and it changed the way I thought about how I did things. It was pretty cool and I totally lived in. I felt pretty congruent writing about it.
Jarlo: I mean that's the whole point of a real genuine authentic author. You're not just making this up. It's not just something that you've seen other people with and then that's why people resonate. I like it too is that you've turned it. It can be both a positive and a negative thing. You looked at yourself and this is when you can go in depth about it. You got to that adult college level and you're like it can be really self-centered.
When you think about it, you're like, "Oh, I'm going to work on myself. I'm going to work on my body and it seems self-centered but when you look at it in terms of the body image issues like how you approach that, your childhood what you want out of yourself, it's not so selfish when you think about it in a positive way. The negative aspects are and you've talked about this too is like when you get so hung up on this image.
Then you're looking at obsessive compulsive habits and all of these things and never being satisfied and then of course that brings in to a lot of different issues. That's also part of why people end up not being consistent with what they do. You have 3, 4 months where you're just working hard at it and something happens. Something happens and then you just stop.
That's not healthy at all for you. That's what I really like about it for me because I was never that fat kid. I was the other thing. I was skinny, always wanting to gain weight, that type of thing but those things are just the different sides of the same coin, right?
JC: Yeah. It's very much the same. Anytime you're trying to make a change whether it be trying to get bigger because you've been a skinny kid or tying to get lean because you were a fat kid, there are so many things that go into that and I love what you said that it can become a self-sabotaging thing. You work so hard and you push so hard for a certain result and you might go months without really seeing a huge change.
A lot of times, I think as humans and just being emotional beings, we tend to listen a little bit too much to those emotions and we let them dictate how we act and how we feel. I think it's okay. You got to feel those emotions. We're emotional beings for a reason but you got to realize too that if you've been working really hard for 4 months, you've been doing something for 4 months, if you just quit, and you go back to your old habits, you're going to undo a lot of that progress.
You might as well find a way to keep on keeping on. When people ask me to this day, they say, "How do you maintain a training habit?" I have such a hard time maintaining a workout schedule. I'll do them really well for 4 to 6 weeks and then something happens and I fall off the bandwagon and I don't go for a month. My answer is always this is just something I have done for so long that I can't imagine my life without it.
I can't imagine having a week or a month that I don't do something physically active. I may tale a deliberate time period off but that's usually always planned and scheduled and before long, I am ready to be at the part doing chin ups or in the gym training or whatever. I think that whole ability for us to sabotage ourselves is huge and I think if you can just understand what's going on. It may not be super easy to understand what's happening in the moment but overtime you will see the clothes and you will see what's going on.
When you feel like giving up or you feel quitting, you can be like, "I've trained the last 6 months, maybe I haven't made as much progress as I wanted but if I quit now, I surely won't see the results I want and I'll only wish that I had kept going. For me that always tend or still keeps me in check.
Jarlo: That goes back to the beginning when you were saying about your biases. You have to take some time analyze what are you doing this for? What does it really mean to you to get into these habits of exercising and being a little bit more careful about what you're eating not like so nitpicky that you're weighing everything you eat.
That's another thing too and at GMB we always talk about that. It's like you need to make a change. That's why you're here. That's why we're doing this. That's why we're trying to help you but you got to find that reasonable sustainable way of doing it. You got to find the way that works for you. I really like what you said is taking that time to be introspective. I think it can be really helpful to even schedule that time. If you say you have a 4-week workout plan or 6-week workout plan or you're doing a program of whatever length, I think it would be great to have almost milestone checkups in a business where you're like, "Am I on the right track?"
Then you can have things like, "What do I weigh or what's my waist? Also, you're going to have mental milestone checkups like you're saying, "Let's stop for a second. How am I feeling about this and like you said, how can I make sure that I just keep going and how tough can I keep going."
JC: It's just like a personal audit. It's funny you're mentioning this. In some of the course material that I'm creating right now, that's one of the things I mentioned. Tracking progress is something that is expected. Tracking progress when you go to the gym, is just expected. Does everyone do it? No. A lot of people don't do it but it's something that you should totally do.
I like to take a step beyond that and have monthly audits. Maybe just sit down the 4th Sunday of every month or every 4 weeks just sit down and say look at your logs. How many training sessions have you missed? Have you missed any? If you did, why? Then look at your nutrition. How many days have you eaten and eaten according to plan depending on how that is for you. Then look at where you're at and assess your goal. Are you closer to your goal than you were 28 days ago or not?
A lot of times when people can get clear and they can see it outside of themselves, that's why I like having these audits because you can look at your data in a way that is objective. It's like looking at your checkbook. You look at it and you're like, this is how much I spend this month and this is how much I earned. I need to make some changes or "Hey, I did really good on my budget. This is how it is."
I like doing this because it helps people see, "My goal is fat loss and I lost 2 pounds this month and I did 90% of my training sessions and I only missed 3 days of nutrition." In my opinion 2 pounds lighter and you've been doing your workouts and you're feeling good about your nutrition and that was a good month. On the other end, if you missed a lot of sessions and you overate a lot and you went out to eat and you've done all these other things and you didn't lose any weight, it's better to catch it right then than to sporadically look back over 6 months and realize, "Oh, I started screwing up in month number 2 and I never made adjustments to fix it."
It's just forcing yourself to be a little more introspective and also practicing a little objectivity on yourself which is it's easier said than done. Practicing that objectivity and how you're doing can go a long way in helping you make progress. I also think too being really good about keeping records of what you're doing is … Let's just put it this way. I've never seen it being a bad thing.
It might be a little tedious to track something in an Excel sheet or track it on your phone or keep notebooks. It might seem tedious at the time but when you look back, you're going to be so happy you kept those notes rather than looking back saying, "Wow, I wish I had been a little more focused on record keeping because I've just never seen it being a net bad thing."
Jarlo: I mean when you talk about frustrations. When you say, "Oh, I'm not getting anywhere in my program or I'm trying hard," but those are all subjective things. if you don't keep records, if you don't keep track of at least a good percentage of what you're doing then those are just feelings. Sometimes your feelings are wrong. You probably are doing a lot better. I've seen this with lots of people that I've worked with.
They're doing a lot better than they think they are because it's easy. It's just like you said, emotional beings. Then just looking in the mirror. We can't see that. That's why it's always like if someone hasn't seen you for a while, they're the ones that can tell you, "Oh yeah, man. You look different. You look a lot different. You look better." We can't see that for ourselves so the objectivity of record keeping is major. I think it's totally important.
JC: A lot of times too I think we sometimes tend to equate what we perceive as hard work with something that should be a reward as a result of that. That's a very much, I don't know, I guess you can call it western thing but it's predictable. We want everything to be very predictable and we're also … As a result, we're very outcome dependent.
If you say down at first, "Hey, I'm going to work really hard and I should get this result, you may perceive that you're working really hard but an objective I may be watching you saying, "Wow, you're really not pushing yourself or you're really not trying as hard as you think you are but your perception tends to trick you in thinking that you deserve a certain reward. That can be a tough pill to swallow sometimes.
I've been there in my own endeavors, my own training working really hard, thinking something should go a certain way and then a coach will either say, "Hey, you're really not putting effort that you think you are or this just isn't panning out the way that you want it to." We have to change course, change direction, change something. I think it's important for people to understand that a lot of times that perceived effort or that perceived idea of hard work may not be the prize to pay in order to get a certain result.
It may require longer periods of time training. It may require different approach altogether. That idea of expecting something because you think you're working hard can be super problematic and whether or not, you actually keep doing something.
Jarlo: All right. That's definitely the root of frustration. What you're doing versus expectations? Are those expectations not just realistic because you want to have goals that push yourself but I love what you said about the audit thing whether it's a personal audit or having someone look in at you. We need that. We need that to get where we're going. The inertia of how we are as people is hard to change. It's hard to change.
JC: It's super hard. Inertia is one of the biggest, I would say the biggest detriments of any massive change because it's so hard to change directions in general and it's so hard to create new habits and make things different. It's easy to get back to where you were without even realizing it. You're totally right. I was listening to a video and a guy was talking about inertia and he was talking about how people will start out really, really excited about a plan.
"I've got to do my nutrition. I've got to do my training and everything is going to be awesome." The first week, they work really, really hard and then the second week, they don't work as hard and then the third week, they start really going back to their old ways. Then they just barely keep up just a tiny bit of what they started. It's because inertia sets in. They just start to lose ground and start to slide back. A lot of times people don't realize that that's happening. That's where the audit comes in too. It's not allow yourself to get stuck in that place.
Jarlo: I think what I really like about what we're talking about here is with fitness now and with the internet and social media and all of these things, it's really easy to see the niches. You got weight lifting, you got cross-fit, body building, these calisthenics things, these movement culture thing, gymnastics and all of these things. It's really easy to segment it out.
There's all these information like here's this guys program. Here's our program. JC is telling me how to transform myself. All of these things and then the information is just crazy. For me, I look at it in different ways because I've seen all of this. I've seen all of this since I was a teenager. I've read all the muscle magazines. I was there in the beginning of the internet where there were these forums.
I've seen all of the marketing and the fitness stuff and the 6-pack abs and all of this, but for me, I like looking past that hook and that beginning thing where people are just trying to get you into their stuff. That again is not necessarily dishonest. Everybody has something that they want to … Either they're trying to be helpful, they're trying to make money. I mean that's the way it goes.
Thankfully, I'm not just saying this for whatever but we've set out to help people. I know that's what you did too. I mean you made your transformation and then you saw, "Wow. This is what I've learned." What I like about it too and I keep reading your stuff and I keep reading some of these other things that maybe aren't totally synchronized with the GMB in what we're doing. It's because you want to look at these core concepts.
We want to look at internal motivations. You want to look at how can we make this part of your lifestyle. How can we make fitness and health fit for you?" It's all of these things talking about you want to have some sort of objectivity. You want to circumvent some of these plateaus by having this internal look at what you're doing.
We want to be able to say, "I'm not feeling great this week." Let's look at why this is happening versus, "Oh, I'm just going to hop over to another program now because obviously it's not working for me." That's not what I've seen in your writing over the years and I remember one of the first thing that I read from you years ago when Facebook talked about that. It's funny because you were doing all that bro stuff. All of that, get strong, get ripped and all of that stuff but then of course that's your audience and that's the fun way of doing it.
You also come up with these real authentic things. It doesn't matter if you're 25 years old just trying to get bigger packs or whatever or if you're 45 and you're like, "Oh, man. I need to start moving a little bit better or else I'm not going to be able to keep up with my kids," or worse. You end up in a hospital because you're just not taking of yourself.
It's the same things. It's the same thing. We all want to figure out how can we improve ourselves in a way that we can keep it up. We can keep going. That's what I appreciate a lot about your stuff.
JC: Thanks. When I first started all this stuff, I didn't really know where it was going to go. I was just going with my experiences and what I had learned. I just wanted to share that honestly. I just wanted to share that with people. It just really resonated and then as I began to learn more and more and especially as I work with more and more people, I just gravitated towards the idea of why be physically active.
To us the way we see the world from … They call it the physical culture. People that are just really into working out. When I really got into it and started seeing for what it is, I started looking at it more from a standpoint of physical activity is really important. It's probably more important than a lot of people think it is until it's … Some people unfortunately, it's too late and you probably see this more and more.
People come in and they have joint issues or mobility problems that if me or you or Andy or someone taught them how to love properly, let's just say 10 years ago or 15 years ago, it could totally in another alternate universe could have totally changed their life. They could have been a different person. That's what became really important to me overtime was not even just with movement but with health too.
Realizing that a lot of the stuff we hear, a lot of stuff we're exposed to is not maybe necessarily the best thing. It's hard to know whether or not it's the best thing until you really get into it. Anyway, as I've evolved and grown and learned more and learned more about myself, learn more about individuals, the thing I'm really thinking about more and more these days is how is exercise and food, how does it allow us to live fully and express ourselves fully and how do we maintain the youthfulness and just the ability to move in general.
To me, that's become really important. I think that's also too, I got really interested in the psychology and the habit stuff because all that underlies the physical culture. What you believe and what you believe and what you're thinking about will tend to express itself eventually. If you believe that you're always going to be fat and sick, you're going to get out of your chair and quit playing video games because it's what's you believe. If you believe you can healthy and strong, then your habits start to push you towards that place of being healthy and strong. To me that's really important.
Jarlo: Absolutely. I mean you're talking about going back to that 30-day thing on the surface. The surface is about how you look and all these ancillary thing but you go a little bit deeper going past that 30-days and you're understanding it is health, it is fitness, not like movement or lifting the most weight or getting 18-inch arms after a certain point. That can really last so long. If there's anything that's going to even happens at all.
JC: There's nothing wrong with pursuing those goals. That's really fantastic especially if you can have a really good time doing it. That's when it becomes amazing.
Jarlo: That's what it is. It's not those things themselves. It's how you approach it. It's what you get out of it.
JC: It's like that cliché saying, the lessons and life is a journey, not the destination. You have the most fun while you're doing the thing not when you get the thing because when you get the thing, you may realize that it wasn't the thing you wanted at all, you just wanted the experience getting it.
Jarlo: You won't know that at the beginning. You just can't. You can't know that. Thanks so much for coming on to this. It's great taking the time out of your day. I know you're doing a lot of writing. You got the Kindle books coming out?
JC: Stay Leaner, Longer. It's already available but it'll be available through Kindle market pretty soon. Working on a new fat loss product that is just about done. Working on some backend things and some final edits and that's pretty much where 90% of my writing focus is going these days outside of articles and blurbs on social media and that type of thing.
Jarlo: I'm looking forward to a lot of that stuff. We'll definitely keep everybody updated. On the show page here, we're going to have links to JC's site and then ways to contact him if you want any information. I'm glad we were able to get you on here. I mean we've been friends for a long time over the internet, again, but it's just the same thing, man. I have a friend from high school that I haven't seen in years and we only see each other like on Facebook. It's the same thing. We're still friends.
JC: I've chatted with Andy a little bit and I've hang out with Andy some and intending on whenever you guys have another. When we're all in a place that you guys are together, I'm going to do my best to make it out to a meet up or some sort.
Jarlo: That would be awesome. Thanks a lot, JC. Everybody, thanks so much for listening in. We're happy to have you on board. If you need anything please feel free to contact us [email protected] Thanks again, JC. I really appreciate it.
JC: Thanks for having me.
Be sure to catch the next episode by subscribing to the GMB Show:
The Future is in YOUR Hands!
Left to our own devices, we'd soon be churning out episodes on the sorry state of Mexican cuisine in Osaka. Answer these questions and tell us what you want to hear:
';