Most people make the same mistakes when creating new workout habits:
They focus on a results goal
They do too much
They don't show up often enough to make it a habit
They don't tie it into an existing habit
They do it alone
But if we just flip the script on those five mistakes, we actually get a recipe for exactly how to make a new habit stick.
To be successful at a new habit we want as many as possible of these five elements:
A habit goal, not an outcome goal
Small enough that you're sure you can win at it
Frequent enough to become a habit
An external trigger — a habit that you already do that you can tack this new one to
Other humans doing the same thing with you
Let's go through these one by one to see how you can set yourself up for success with building this new habit.
Success Key #1 – Make it a Habit Goal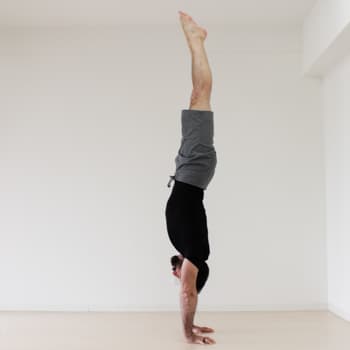 First off, you want to make sure your goal is habit-based, not outcome-based. In other words, something like "practice handstands for five minutes" would be better than "hold a perfect freestanding handstand."
You can totally control how much time you practice, and how often, but you can't control what the outcome of that practice will be.
As simple as it seems, this is where people almost always put the cart before the horse.
All outcome goals come as a result of hitting habit or process goals over and over again. And yet, focusing too much on the outcome usually takes people out of the process.
Going back to the handstand example: Regardless of how close or far you are to your handstand goal, the only thing that matters is the practice you get in today or this week. That's all you can really control.
In high school, I ran cross country and track. And we'd get in great running shape every season.
Then in the off season, we'd get out of shape. Pre-season, of course, would then suck, because it was so hard and new all over again. The only way to get through the pre-season was to forget about how good or bad we felt like we were doing.
Our mantra in the pre-season was just "I ran today." Because we knew, if we strung together enough "I ran today"s, then before we knew it, we'd be back in running shape.
Fitness results seem to show up almost magically when you ignore the result and just focus on doing what you can do each day.
Success Key #2 – Make it Small Enough That You're Sure You Can Win at it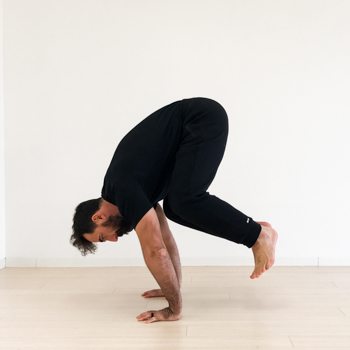 The Alpha Posse challenge of doing a 60-second Bent Arm Bear walk every day was totally amazing. I tried to schedule it, but the few times I forgot, I could still do 60 seconds right before I went to sleep and get it in. It was literally so small and so quick that I could fit it in no matter what.
Interestingly enough, the daily 60 seconds of Bent Arm Bear walking had a bigger impact on the strength and solidness of my Bent Arm Stand than anything else I've done.
I use this example because I want you to get that even something that seems too small or too short to matter, builds up to huge results through consistent repetition. Said another way:
"Consistency makes a bigger difference in results than intensity."
And this is where almost everyone fails at creating a workout habit — they take on too much, too fast.
Another example: I did an internship at Alwyn and Rachel Cosgrove's gym, Results Fitness. They're considered some of the best trainers in the world for fat loss. I couldn't believe how crazy strong all of their clients were.
But the most interesting thing was that most of their clients only worked out twice per week.
Their results didn't come from working out hours per day, it was that they had been working out twice per week, consistently, for 3, 5, 10 years. The consistency and the years put in made a much bigger difference than the intensity of each given week. Just two workouts per week and they were crazy strong.
That's two very different examples of how to make a workout habit small enough to be winnable:
1 minute every day
1 hour twice per week
Those are two totally opposite ends of the spectrum, but what they both have in common is that they are probably a lot less than you've heard of doing before, and they both totally work.
The path to failure is taking on more than you can sustain. People spend years in a cycle of taking on too much, failing, and giving up for a while. You'll get a lot more mileage out of setting up a small habit, and winning at it repeatedly.
And you may find that once you own one workout habit, it's even easier to build the next one.
Success Key #3 – Make it Frequent Enough to Become a Habit
This one is fairly self-explanatory. Like the example above – working out twice per week can be a habit. Obviously, the daily one-minute bear walk was frequent enough to become a habit.
Celebrity trainer Harley Pasternak has continually moved his clients to less working out at one time, and spread out over more days.
When I read his book 5 Factor Fitness, it struck me that he had basically taken the standard recommendation of 60-minute workouts, three times per week, and spread those same workouts out to 25-minute workouts 5 days per week. It was actually less total time, but it was more often.
Recently, he's talked about how he's taken it down even further: He has his celebrity clients strength train 10 minutes, 7 days per week, plus get in 10,000 "steps." Steps is in quotes, because many of his clients sing or dance. He doesn't care. He just wants them to get in a little bit of strength, and a lot of movement, every day.
He feels like having strength training workouts be short, and daily, makes it easier for his clients to build it into a lifelong habit. In his newest book 5 pounds, he cuts it down even further, from 10 minutes daily to 5 minutes of daily workouts.
So now you have three wildly different examples:
Twice per week
One minute per day
10 minutes per day
And I'm sure you've done workout programs that were 3 times per week or five times per week. The frequency you choose isn't really as important as that it's consistent enough to become part of your routine. That it fits into your life, on the regular, is far more important than anything else.
Success Key #4 – Make Your External Triggers Work for You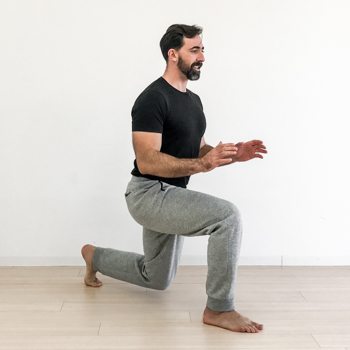 One of the best habit "hacks" is to tack your workout on to something you already do. Think about planning the when of your workout connected to some habit you currently do without thinking.
For example, you go to work every day. That's a habit you don't actually need to manage. You could put your workout in before work. Or after work. But work is the trigger that you connect your workout to.
Or maybe you tie it to dinner. I'm going to workout before dinner.
You can workout after you take the dog for a walk. During your lunch break. Right after you wake up. You can put your workout whenever works for you. But as a new habit, you want to plan it:
Before something
During something
After something
That something that you already do is the trigger for your new habit to start.
Success Key #5 – Super Mega Habit Bonus: Make it Something Other Humans are Doing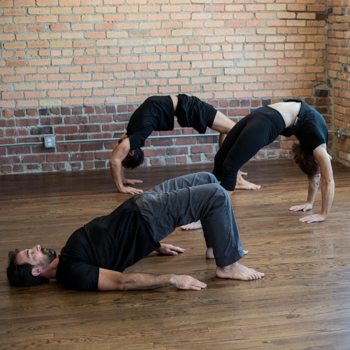 This one you probably already know. Enlisting the help of a workout buddy can make all the difference. Being part of a workout community can make all of the difference. Having a coach can make all the difference. You get the idea.
It doesn't really matter how other people are involved in your workout habit.
It could be that you go with your best friend, or it could be that you're part of an online community of people who do the same kind of workout you do, or it could be that you have friends at the gym that notice when you are there. However you choose to be socially connected to working out, it will have a massive impact on your ability to sustain your workout habit.
This is why people on teams do so well. This is why working out with a friend works. This is why having a coach is awesome. Other people make a huge difference.
This is why I'm in Alpha Posse — it make a huge difference for me to be in a community of other people working on the same kinds of workout goals. This is also why I teach my clients food habits in groups. It just works.
Adjusting to the Cycles of Life: Motivation and Stress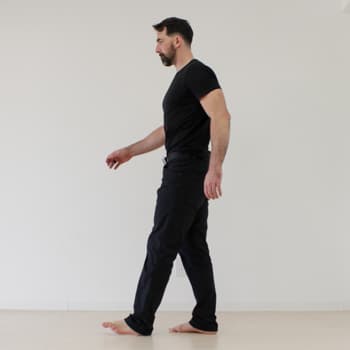 All of the above five elements may change throughout the seasons of life.
You may have a year where work responsibilities increase. Or you have a new baby. There are a lot of different ways that life stresses can increase for periods of time. You may need to dial your habits back to stay in the game.
Conversely, you may have times when everything in your life feels dialed in. You may have six months or a year where your workout is your main priority. And then, you can ratchet things up.
Just know that it's okay to do more some times, and less other times. These things go in natural cycles, that's normal and ok.
Again, you'll have the most success when you feel comfortable scaling back when life stress is way up. Conversely, you can scale up your workouts or try a more intense program, when life stress is normalized. Allow that ebb and flow.
Check The Mistakes Above and Create Your New Blueprint to Succeed
If you see that you've made some of the five mistakes at the top, that's awesome! That means with some added strategy and structure, it can be way easier to rock your new workout habit!
New habits are way less about willpower than people think. So, instead of trying to white knuckle your next workout habit, just make sure you add in:
A process goal
Small and winnable goals
Your right amount of frequency
An external trigger
Other humans
For each one of the five elements that you add in, any workout habit will get easier to start and maintain. And add in all five to make your workout habit bulletproof!