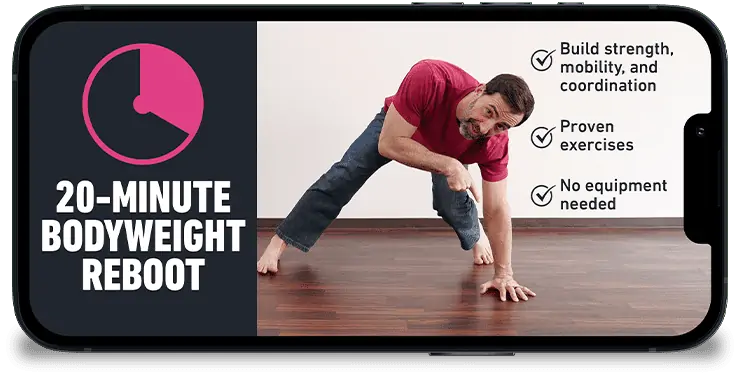 Try a free session on us.
This 20-minute routine is a complete bodyweight training session for strength, mobility, and motor control. Yours free. Just tell us where to send it.
Here's a few comments we've gotten on sessions like this…





We'll guide you through a full practice session including preparing your body, skill work, and conditioning. You'll learn movements you can use every day to boost your strength and agility.
👉 Work every major body area
👉 Make better progress in less time
👉 Proven with over 101,183 clients
Sign up to get instant access so you can start moving better right away.