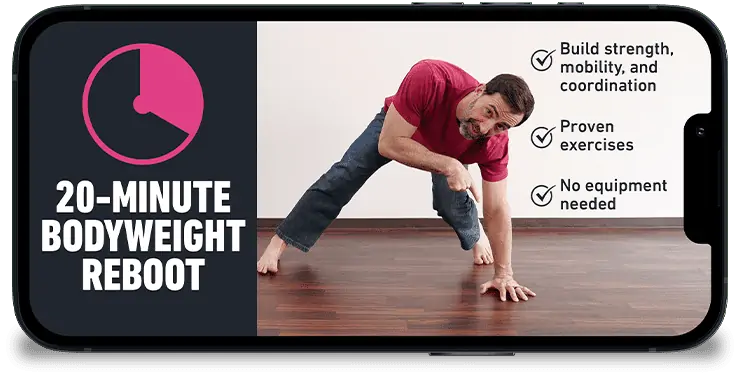 Get strong and agile with the 4 movement patterns most workouts neglect…
This 20-minute routine walks you through a complete session for strength, mobility, and motor control. Yours free. Just tell us where to send it:





We'll guide you through warm-up moves, skill work, and conditioning. You'll learn functional movements you can use every day to boost your strength and agility.
🕺 Work every major body area
⏱️ Make more progress in less time
✊ Proven with over 106,183 clients
Sign up for instant access and start moving with more power, ease, and control today: