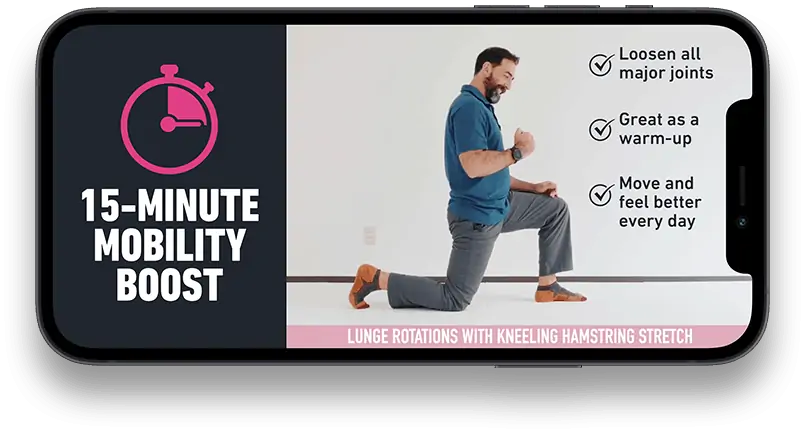 Don't stay tight and sore!
Use our free 15-Minute Mobility Boost to loosen all your major joints so you can perform and feel your best.








If you've got a car, a computer, and a couch then daily life is winding your body a little tighter each day. Use this efficient routine to free up your back, shoulders, hips, hamstrings, and more for better performance with less pain.
👉 Great warm-up for the gym or sports
👉 Clinically-backed exercises for efficient mobility gains
👉 Free up all your major joints
👉 Includes tips on how to get your best results
👉 No equipment needed
Sign up for instant access so you can start moving better right away.