Get strong for athletic movement. (no gym required)
Integral Strength is an online training program that helps you build dynamic power and endurance for sports, training, and all your other activities.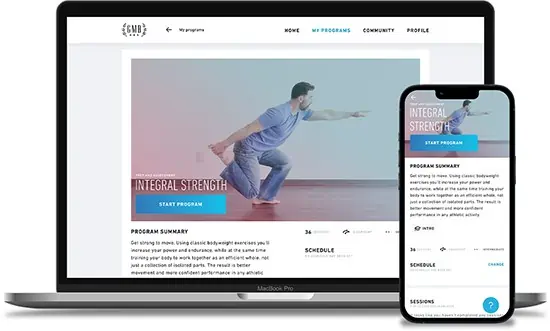 🏆 Modern Twist on Classic Calisthenics
📈 Intelligent Exercise Progression
💪 Choose Bodyweight Only, Bar, or Rings
Preorders now open.
(We'll re-open Integral Strength in July…)
This brand new version of Integral Strength includes 3 complete program tracks. One is bodyweight-only. Two give you the option to train with a pull-up bar, parallettes, or gymnastic rings.