GMB Mobility ($35 x 3 Payments)$35
Greater Range, Easier Movement
GMB Mobility combines stretching and movement in a simplified cycle to build controllable range of motion for your whole body in the most important movement patterns.
Your card will be charged three payments of $35; one now, one in 30 days, and one in 60 days.
12,558 You're joining 94,374 clients using GMB programs to get stronger and more agile than ever.
---
---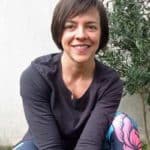 Amanda Chung-Fat
Paris, France
The best thing about the Integral Strength program is that it teaches simple, effective, and really cool movements that can be done anytime, anywhere, and for a lifetime.