You've been following a training program for a couple of months and you're getting better at the workouts in the program. But, it's just not translating into progress in the things you care about.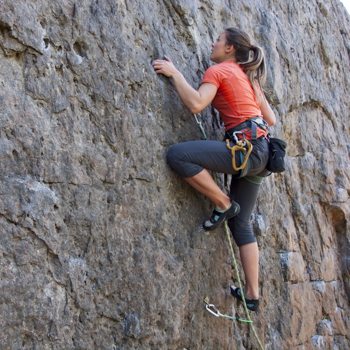 Sure, you can do more push-ups than when you started, but you haven't seen any carry-over into your climbing (or whatever your chosen sport may be). Why? Because if your program isn't driven by clear self-assessments, a lot of decisions about what sort of training to focus on are just guesswork.
When you're just guessing about decisions in your training regimen, you're not in control of your progress. And that's holding you back from making the kind of progress you want to make – and should be making – with your training.
It's time to take back that control so you can achieve your goals, once and for all.
Clear and directed self-assessments will help you focus on the right things with your training, make sure you're on track with your goals along the way, and give you control and clarity at every stage of your training program.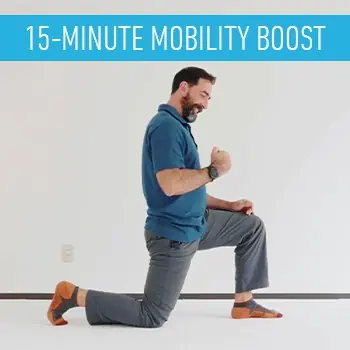 Loosen All Your Major Joints
Get the quick routine that's helped thousands of people fix their mobility restrictions, yours free.
Why Arbitrary Self-Assessments Won't Help You, and What Actually Will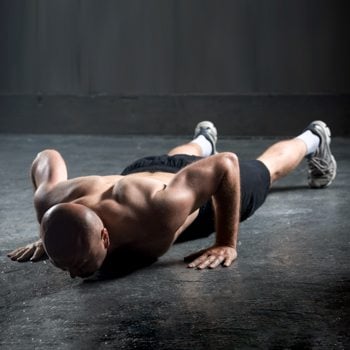 If you Google "fitness assessment" you'll get a whole bunch of arbitrary "tests" meant to determine whether you're fit or not.
Do as many push-ups as you can in one minute… See how many jumping jacks you can do before you pass out…
These types of "tests" don't actually tell you anything about your level of fitness, and they certainly don't tell you what you really need to be working on.
All they do is leave you feeling exhausted and unmotivated.
Best case scenario, you can check off "fit" and feel good about yourself, but have no motivation to work on any aspect of your training (after all, you're already fit – you don't need to do more). Worst case scenario, you have to check off "unfit" and feel pretty terrible, leaving you with little motivation to fix what's wrong (you probably don't even know what needs fixing).
Instead:
A real assessment should help you determine what specific things you need to be working on, and give you a clear path to achieve those goals.
You shouldn't feel exhausted after a self-assessment. If you're too tired to test your skills, of course you're going to perform poorly!
Assessment plays a big role in our training method. Without a clear assessment of your current abilities, you can't specifically address your needs or weaknesses.
The key is using an assessment that actually matches your goals, so you can gain useful information from it.
Useful Self-Assessments That Work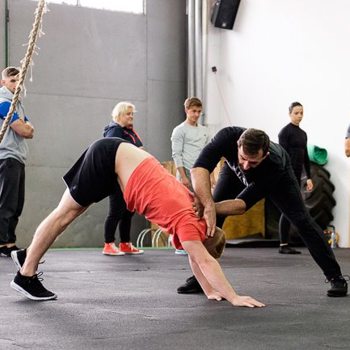 The first step in figuring out what program you should be following, whether you're making the progress you want, and what specific things you need to focus on, is to stop and think about your goals.
I'm guessing your goal isn't just to "be fit."
Fit for what? You have hobbies or activities that require you to be fit in certain ways. Getting better at those things should be your driving force.
So, let's say you enjoy rock climbing on the weekends. You love it, but you feel like it would be a lot easier if you were stronger. The issue is that strength is a really general term, so any old "strength program" may not address the areas where you actually need to build strength. You need an assessment that will help you figure out your specific needs.
Let's take a look at the best ways to assess your strength, flexibility, and motor control without the guess work.
How to Assess Your Strength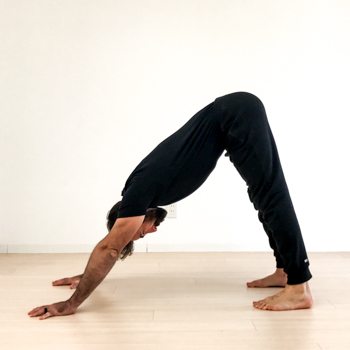 Strength doesn't have to be measured just by how much you can lift or by being able to do a specific skill like a planche or a muscle-up. Because there are different types of strength, a strength assessment should be directly related to what you want and need in your daily life and the activities you want to be able to do well.
There are all kinds of "standards" people tout, like deadlifting twice your bodyweight or being able to do 50 push-ups. That's fine if that's what you really want.
But the standards you set for yourself can be as simple as being able to get up off the floor without using your hands if that's necessary for your daily life (for instance, if you have a toddler in one hand and her lunch in the other, you need to be able to get up off the floor without using your hands).
We include a strength assessment in our Integral Strength program, that helps you determine what areas need the most work, and what level you should be working at.
The important thing to note, regardless of the assessment you use, is that you should go into the assessment with an understanding of how the exercises you're testing out relate to your daily life, and how they'll impact your program.
One good "bang for your buck" exercise you can test out to see where you need work is the Bent Arm Bear, which we teach in our Elements program.
Start in an A-Frame (or Downward Dog) position, with your butt in the air.
Bend your arms, keeping your elbows tucked in tight to your sides (don't let them flare out).
Keeping your arms bent like this, and your legs straight, start walking forward, moving your right arm and left leg at the same time and vice versa.
The challenge for most people is keeping the arms from flaring out, and keeping the butt up in the air.
If you struggle with this, you've likely got some work to do on your strength. The Bent Arm Bear hits a lot of areas of the body, so a great way to strengthen these areas is by using this very movement as part of your routine.
How to Assess Your Flexibility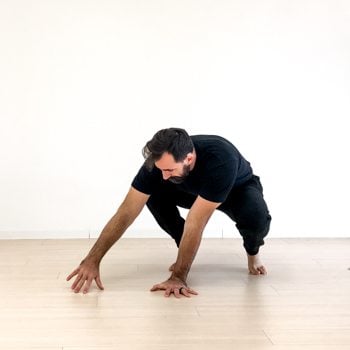 Flexibility is another thing that people tend to lump into one category, thinking if you can do the splits, you're flexible, and if not, tough luck.
But just like "50 push-ups means you're strong" doesn't make much sense unless you actually need to do 50 push-ups in your daily life, confounding flexibility with the ability to do the splits doesn't make much sense either.
Flexibility is a relative term, and it depends entirely on what you need to be flexible for.
Our flexibility program is based around assessing which positions need the most work, so you know which stretches to do, but at the most basic level, if you can't easily get into and out of a position you would like to be able to, then you need to work on that. Simple as that.
If you want to test out your flexibility right now, you can use this basic Monkey locomotive exercise from our Elements program:
Start by squatting as low as you can comfortably go.
Place your hands on the ground in front of you, with your right hand just in front of your left foot, and your left hand about a foot to the outside of your left foot.
Keeping your arms straight, lean your body into your left hand so that you are loading the left side of the body.
Hop your feet to the left, landing with your right foot just behind your left hand.
Try to keep your chest up throughout the movement, and switch directions.
You may struggle with multiple parts of this drill. Maybe you can't even get into a deep enough squat to put your hands on the ground. That's okay. That tells you a lot about your current level of flexibility and what you need to work on.
Or maybe you were able to get into a deep squat but you had a hard time with the lateral motion. That could be an issue of flexibility in your hips, or it could be an issue of motor control, which we'll discuss next. Either way, just pay attention to where you run into issues of tightness or restriction and you'll learn a lot about your flexibility needs.
How to Assess Your Motor Control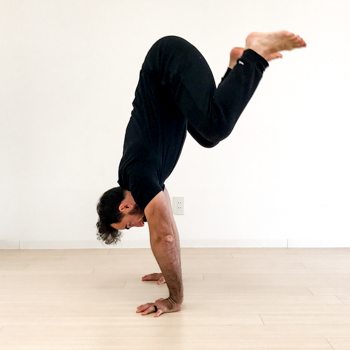 Motor Control isn't something many fitness assessments really take into consideration, at least not directly. But it's an essential part of a well-rounded, functional body, so it's important to address it as well.
Since motor control is largely about coordination and balance, most people think of highly athletic movements, like flips and twists.
But really, it's much more about the regular coordination and balance you need in your daily life. That's the sort of control you should be testing with an assessment, since that's what you should be working on building.
In our Vitamin movement program, we use each day as a new opportunity to test out your coordination, and address your specific needs that day. For now, let's test out the High Frogger exercise from our Elements program, and see where your motor control is at today:
Just like with the Monkey exercise, you'll start by lowering into a deep squat and placing your hands on the ground in front of you. This time, however, your hands should be directly in front of your body, with your elbows just inside your knees.
Lean forward as you press into the ground and lift your feet up, landing so your feet meet your hands.
When you lift your feet off the ground, try to bring your butt up as high as you can, attempting to bring your hips directly above your shoulders (even if you get nowhere close, think about this as you attempt the movement).
Use control from start to finish.
For many people, the basic frogger motion of hopping forward and backward can be challenging, but it's doable. When you add a balance component, however, most people struggle to really maintain control.
If you lacked the coordination necessary to move through the High Frogger motion with control, then that's definitely something you need to work on. Lucky for you, the High Frogger itself is a great way to work on building that control. Just move within your own range of motion, go slow, and you'll improve over time.
Use These Tips to Take Control of Your Progress
No matter what attribute you're testing, there are some key things you should pay attention to with an assessment.
Refer to a Measurable Scale
Assessment without measurement doesn't really tell you much. The specific scale you use doesn't really matter, as long as you use the same scale each time you retest, so you can measure your progress.
In our programs, we use the following scale for ease and quality: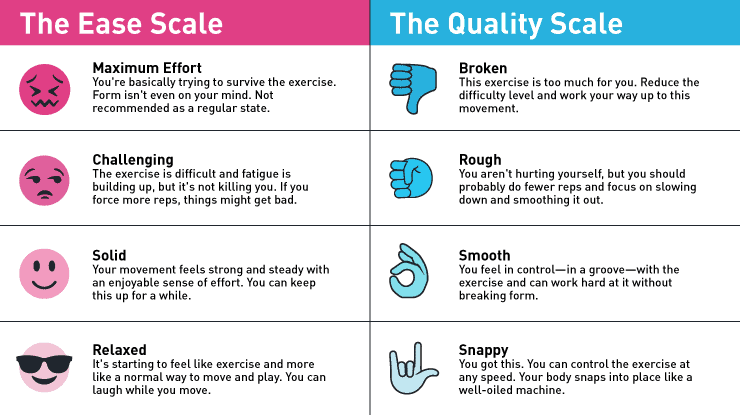 If you prefer a standard 10-point scale, that works too. Just pay attention to your comfort or ease of performance with the exercise, and give it a numerical score, with 1 being the least comfortable and 10 being the most comfortable.
Be Realistic, But Not Pessimistic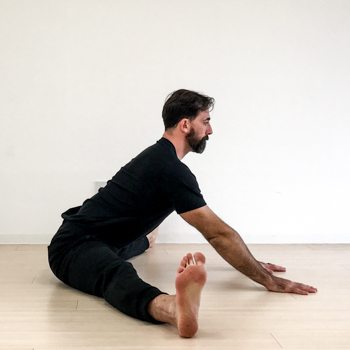 There's a tendency for people to overinflate their scores because it feels good to look at a score sheet and see you've done well. But remember, you're using these assessments to help you see what needs work so that you can improve. Be realistic about your performance.
On the other hand, don't get down on yourself if you didn't do as well as you'd hoped. If you get too down about your performance, you might give yourself a lower score than you actually deserve.
Use this as an opportunity to introspect and really figure out what's going on with your body.
"Ideal" Doesn't Mean Perfect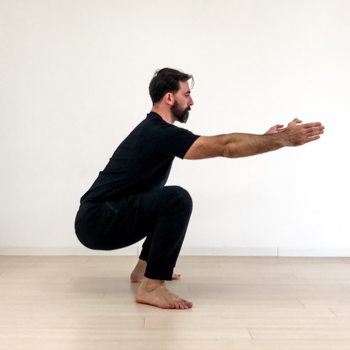 When you're rating your performance on a 10-point scale, 10 will represent ideal form, but what does ideal really mean?
It doesn't mean you have to look exactly like someone doing the exercise perfectly. "Ideal" is going to be somewhat different for every person. But your ideal form should include some key things like good posture and control.
Remember that the assessment you're using is of yourself – your abilities and your weaknesses.
So don't compare yourself to others. Use this assessment to have a baseline against which you can compare yourself to yourself.
Reassess Regularly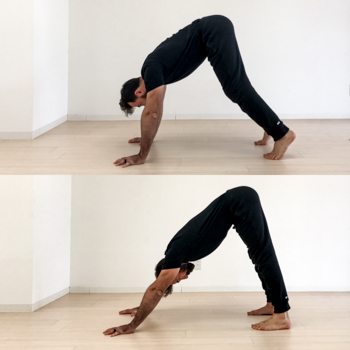 This is key. Every few weeks, be sure to go through the assessment again. Whatever assessment you used the first time around, go through it again the same way.
With regular assessments, you can see how you're progressing and what likely needs work.
Be aware, however, that your progress will not necessarily be linear. You may have a re-test day where things just aren't going well. That's okay. Look at your progress over time, rather than from one assessment to the next.
If the general trend is in the right direction, what you're doing is working. If the trend is downward, it's time to change things up.
Stop Guessing. Start Calling the Shots.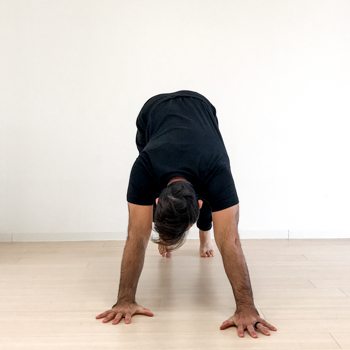 It's frustrating to work hard at something and not get the results you want. It can make you feel like you have no control over your situation.
While it's true that we can't completely control the outcomes of the efforts we put in, we can – and should – control which efforts we put in, and adjust them when things aren't going the way we want them to.
Regular and directed self-assessment is the key to taking control of your training and your progress.
The quick assessments you just went through while reading this article should have already told you quite a bit about your current condition and, depending on what you discovered, you may have a good idea of where to go with that information.
If not, though, our Elements course is centered around assessment and a targeted focus on your specific needs, so you can stop guessing about what exercises you need, and start addressing those needs head-on.
Assess and Address Your Physical Needs
With Elements, you'll follow a clear program, based around regular and directed assessments, so you can address your needs and take control of your progress.