GMB Training will help you move and feel better, all from the comfort of your living room floor.
It's a bold claim, but our method of training unlocks your ability to move how you want, when you want, and without pain or restriction.
All you need is about 30 minutes (on average) to work out 3-4 days per week and next to no equipment (outside of one program where you learn how to do pull-ups).
GMB was founded by 3 lifelong martial artists who are also a former gymnast, physical therapist, and school teacher. Between the 3 of them, they've used their decades of experience to create a unified method of movement that works for anyone who wants to get started.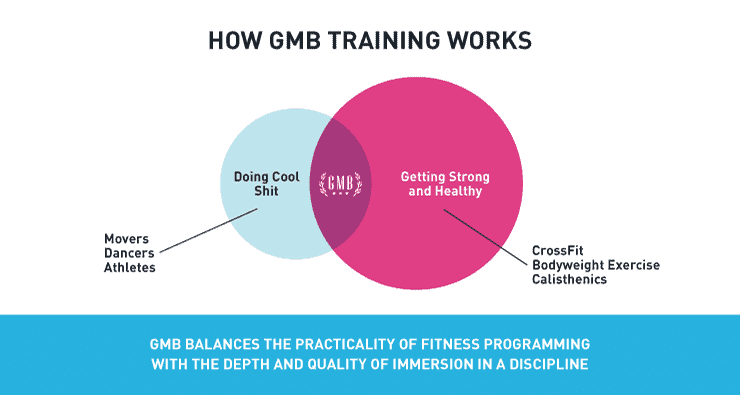 💡 Instead of Vague "Fitness" Standards, Get Better at What Matters to You
A ton of marketing has gone into making you believe there's an objective standard for "fitness" but there isn't.
Having a set of 6-pack abs, being a muscle-bound meathead, or running around in lycra isn't the epitome of being in shape.
Being fit to us is doing stuff you actually want to do.
It's how your body moves and feels, based on the activities that matter most to you. Those could be running, jumping, lifting weights, walking around on your hands, or being more agile for your favorite sport.
Having the confidence and skills to move how you want, when you want is what we call "Physical Autonomy" and it's the foundation for why we exist.
Your Foundation for Physical Autonomy
Elements guides you through building efficient strength, flexibility, and control for all your activities. Check it out ⤵️

Embracing Your Own Physical Autonomy
Be able to do what you want with your body when you want to do it.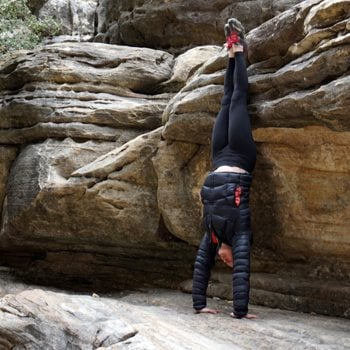 Think about what it'd be like waking up without worrying about nagging pains or movement limitations.
Physical autonomy comes from having the skills you need to be fully prepared for any activities that come your way, even the surprises.

Every movement you do requires a balance of:
strength
flexibility
control (how you move your body in space)
And improving those simultaneously is what makes you better at everything you want to do.
How much better would life be if you had the ability to move how you wanted?