GMB Mobility$95
Greater Range, Easier Movement
GMB Mobility combines stretching and movement in a simplified cycle to build controllable range of motion for your whole body in the most important movement patterns.
You're joining 11,765 clients using GMB Mobility!
---
---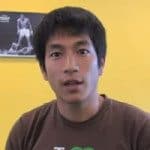 Harry Yuan
Awesome! Really there is no where else that offers the extensive detail and expertise of what GMB has to offer.