Movement Curriculum Bundle - 4 Payments$69
Get the Respiration Program for Free
This bundle includes THREE programs - Elements, Sequences, and Respiration - to develop smooth, controlled movement and flow in everything you do.
You'll be billed $69 immediately, with three additional payments at 30-day intervals. After that, no future payments required.
Enjoy lifetime access to these programs and helpful support from our team when you need it.
69,613 You're joining over 109,969 clients using GMB programs to get stronger and more agile than ever.
---
---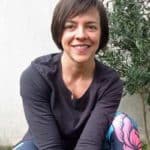 Amanda Chung Fat
Paris, France
I felt myself getting stronger. My back pain started to go away. My squat got better. The flexibility was coming without me really having to work on it directly. It's magic.