Attributes Bundle - 4 Payments$59
Get the Resilience Program for Free
This bundle includes THREE programs - Mobility, Integral Strength: Fully Equipped, and Resilience - to create a strong, limber, and injury-resistant body that's ready for anything.
You'll be billed $59 immediately, with three additional payments at 30-day intervals. After that, no future payments required.
Enjoy lifetime access to these programs and helpful support from our team when you need it.
69,605 You're joining over 109,969 clients using GMB programs to get stronger and more agile than ever.
---
---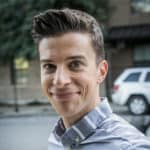 Gardner B.
Kansas City, MO
I discovered all sorts of things related to core engagement, shoulder stability, and hip flexibility that were totally new!