Attributes Bundle - 4 Payments$59
Get the Resilience Program for Free
This bundle includes THREE programs - Mobility, Integral Strength: Fully Equipped, and Resilience - to create a strong, limber, and injury-resistant body that's ready for anything.
You'll be billed $59 immediately, with three additional payments at 30-day intervals. After that, no future payments required.
Enjoy lifetime access to these programs and helpful support from our team when you need it.
68,034 You're joining over 105,159 clients using GMB programs to get stronger and more agile than ever.
---
---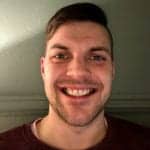 Ashton Steinheim
It's been almost two years since I joined the Alpha Posse Community and it's one of the best investments I've made training wise.