If you've read this far you probably get what we mean by physical autonomy, and you've probably tried some different ways to build yours. But most fitness these days is more about getting you sweaty and taking your money than building mastery in your body.
Which is why GMB exists in the first place. It was started by 3 lifelong martial artists who also happen to be a former gymnast, a physical therapist, and a teacher.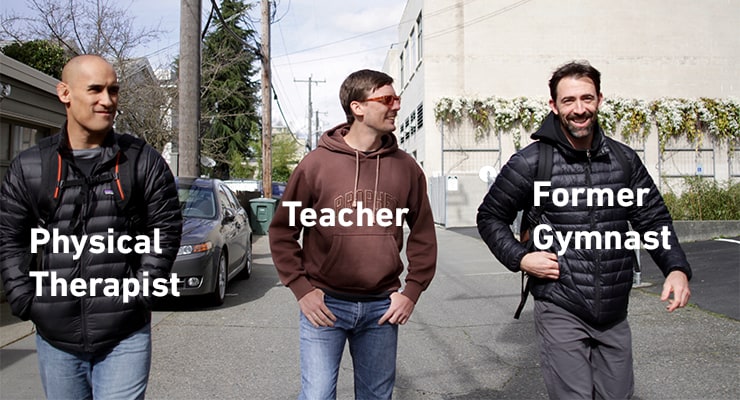 The GMB Method distills the most effective practices they've learned helping 1,000s of clients into training you can use on your own terms to get better at everything you do with your body.