Elements ($35 x 3 Payments)$35
Build a base of strength, flexibility, and control for any activity using simple assessments and fun movement variations that lay the groundwork for fluid and dynamic skills.
Your card will be charged three payments of $35; one now, one in 30 days, and one in 60 days.
64,276 You're joining 94,374 clients using GMB programs to get stronger and more agile than ever.
---
---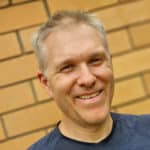 Stuart Middleton
Brisbane, Australia
I have no aches and pains. I can get into a deep squat and just relax... it feels like the best stretch.