GMB All-In Membership$395
$1050 - Save Over $600 and Get Full Access to GMB
This is it - All our core programs, add-ons, and bonuses, plus full access to our community with dedicated coaches, exclusive courses, and daily interaction with peers and mentors to cheer and inspire you along the way.
This is an annual membership offering the best resources and experience we know how to create. Your account renews each year, but you can cancel at any time.
Note: We stand behind our programs with a 14-day return window, and since this 'all-in' membership includes a coaching component and individual onboarding from our team, all refunds will be minus a $50 surcharge.
You're getting hooked up with our best, and we can't wait to work with you.
70,401 You're joining over 109,969 clients using GMB programs to get stronger and more agile than ever.
---
---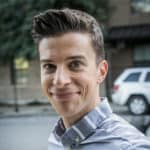 Gardner B.
Kansas City, MO
I discovered all sorts of things related to core engagement, shoulder stability, and hip flexibility that were totally new!