Integral Strength - Bodyweight Only$95
Modern Twist on Classic Calisthenics
Intelligent Exercise Progression
Zero Equipment Required
You're getting lifetime access to Integral Strength - Bodyweight Only. No future payments required.
68,034 You're joining over 105,159 clients using GMB programs to get stronger and more agile than ever.
---
---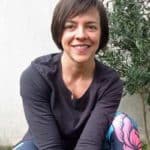 Amanda Chung-Fat
Paris, France
The best thing about the Integral Strength program is that it teaches simple, effective, and really cool movements that can be done anytime, anywhere, and for a lifetime.