Regulator$75
Regulate your body's ability to perform and recover by training your Respiration, Recovery, and Resilience. Short sessions complement your main practice and help keep you in your best condition.
68,034 You're joining over 105,159 clients using GMB programs to get stronger and more agile than ever.
---
---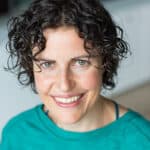 Linda Winkel
GMB Trainer in Amersfoort, Netherlands
You will notice an increase in your strength, flexibility and motor control without even realizing it.