Regulator$95
$117 - Save $22 with this 3-program bundle
Regulate your body's ability to perform and recover by training your Respiration, Recovery, and Resilience. Short sessions complement your main practice and help keep you in your best condition.
70,397 You're joining over 109,969 clients using GMB programs to get stronger and more agile than ever.
---
---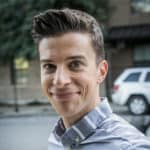 Gardner B.
Kansas City, MO
I discovered all sorts of things related to core engagement, shoulder stability, and hip flexibility that were totally new!