Move Strong Bundle$245
Normally $315 - You Save $70
Get our 3 core programs for building athletic strength and effortless movement. You're getting lifetime access to Elements, Mobility, and Integral Strength FE. No future payments required.
67,518 You're joining over 105,159 clients using GMB programs to get stronger and more agile than ever.
---
---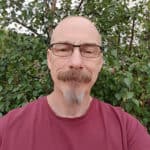 Brian Anderson
GMB Client
I'm a 59-year-old with a hip problem and now I'm moving like a 20-year-old!