Elements$95
Build a base of strength, flexibility, and control for any activity with fun movement variations that lay the groundwork for fluid and dynamic skills.
64,290 You're joining 94,374 clients using GMB programs to get stronger and more agile than ever.
---
---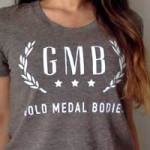 Shameela Simons
I was showing a workout friend the other day how to jump into the handstand from the frogger position instead of the one leg lead in that I've been used to for years since childhood and I did it! I'm so happy I've found a program that teaches progressive steps.