There are a lot of ways to try to build new skills or make your body stronger. But if you've tried the DVD suffer-fests or YouTube rabbit holes, you probably already know that most of them don't work for most people.
That's because they boil down to one of the following approaches:
"If you're not getting the results you want, you're not pushing hard enough!"
or…
"Follow my instructions exactly and I promise my secret formula will work for you too."
In other words, they don't have an actual method.
We've spent years developing and refining the GMB Method to help you get stronger, move better, and build total confidence in your body. It distills decades of experience with 10s of 1000s of clients down to the most effective training principles.
And it's already baked into every program we offer.
Here's a quick overview of how the GMB Method will help you move better with less pain, while developing skills and abilities you probably didn't know you could.
We'll go into more detail below, but the GMB Method can be simplified into 5 basic steps:
Identify the goals you actually care about.
Assess your current abilities in light of those goals.
Address whatever's holding you back using the most efficient approach.
Apply your new abilities to daily life, higher level training goals, or really, whatever you want.
Then repeat this process as your skills improve and your goals change over time!
Let's get into it.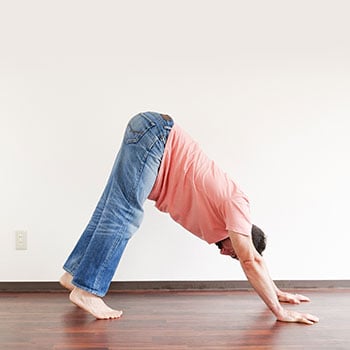 Put the GMB Method to Work for You
Elements is built on the GMB Method so you build efficient strength, mobility, and control. Check it out ⤵️

What Do You Really Want From Your Body?
The fitno-industrial complex will gladly tell you what goals you're supposed to have.
But whether you're a committed athlete trying to fend off injuries or a new parent getting back into your sport after a couple of years away, chances are your goals are pretty unique to you.
Maybe you want to achieve a specific skill or level of performance. Or fix that shoulder pain that keeps flaring up. Or get back a feeling of strength and agility.
The point is to figure out what physical improvements really matter to you.
Because then you can pick a training program that will get you results that actually make your life better.
Why Skill Related Fitness is Waaaay More Efficient for Most People
You probably don't have 6–10 hours per day to train like a pro athlete. But without realizing it, that's what most people are trying to do.
They do a bunch of exercises that isolate specific body areas, just like the pros. But what they miss is the skill-based practices that teach your body how to work as an efficient whole. (That's why so many people look ripped but can't do much outside the gym.)
You need efficient training that delivers localized benefits AND teaches your body to move better for all your activities.
In our experience you can't do better than skill-based training. Why?
Because when you train for complex physical skills, you simultaneously build the capabilities and abilities you need in order to do the stuff you want to do.
Capability, in this case, refers to the raw materials–the force production, freedom of movement, and general agility–that your body has available. A certain amount of shoulder strength, for instance, is a capability.
Ability takes those ingredients and cooks them together into a collective whole that your brain can pull up on demand to execute a given skill, like a handstand.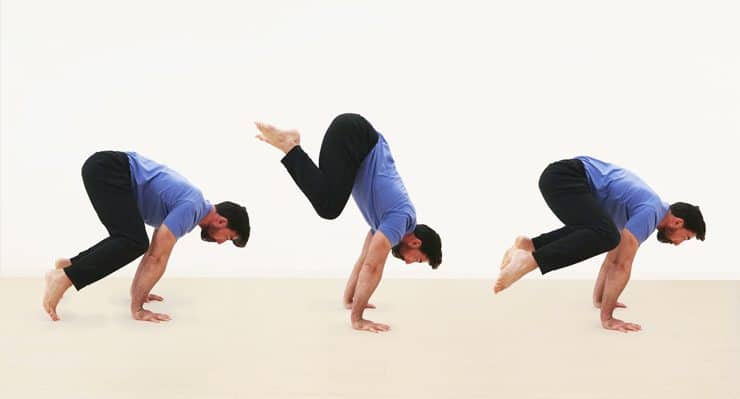 For example, let's say you want to get better at hand balancing. You could try to train all the specific capabilities you need in isolation–shoulder strength, wrist flexibility, inverted balance, etc. Or you could practice a progressive series of skills that develops all those capabilities in the context of building actual hand balancing abilities.
If your training time is limited, it's easy to see why the skills-based approach is more effective and efficient for the vast majority of people.
The Only Thing You Have to Learn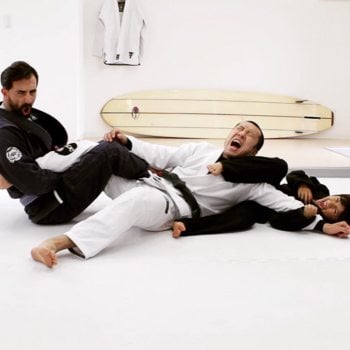 If you're following a good training program, you don't actually have to worry much about what exercises to do or how to maximize progress. That part is taken care of.
But the one thing you MUST worry about is showing up and putting in the work.
Because if someone is sporadic and doesn't commit, it doesn't matter how balls-to-the-wall they are when they actually work out. If you practice consistently, you're gonna make better progress–even if some days you can only give 50 percent!
We've found that a couple of things make a big difference in being consistent:
Choose training you actually enjoy. If you're flogging yourself through workouts you hate, you're probably not gonna stick with it. That doesn't mean training won't feel like work. But you should have some fun, too.
Some days you're gonna be too tired or stressed or sore or whatever to go all out in your training. That's fine! Do what you can, pat yourself on the back for showing up, and come back again tomorrow. We call that "autoregulation." And not only will it make you more consistent in your training, but it might just save you from some injuries, too.
It doesn't matter how great the program is if you're not actually doing it. But if you're ready to show up and put in the work, then the structure and programming of your training can make an enormous difference.
A Training Framework for Personalized Results
Take a quick moment and think about your body's history and about what you currently want to improve physically. Whatever comes to mind, it's obviously gonna be different from pretty much everyone else who reads this.
That's why our training framework is designed to give you personalized results.
It helps you get started wherever you're at and work on the things that will help you make the most progress towards your goals.
We call it the AAA Framework. Here's how it works.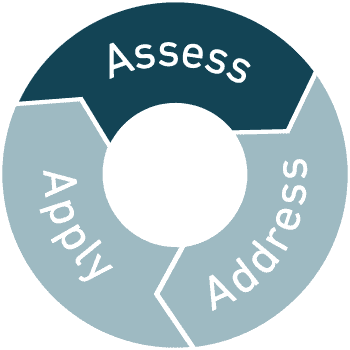 Step One: Assess Your Starting Point
You're excited and ready to dive in. That's awesome, but slow your roll! It's important to be clear on where you're at right now so that you can make sure your efforts are specific to your needs.
And then, as you continue, come back to the assessment to see how you're progressing.
Rather than meeting someone else's goals for your body and aspirations, you should use tests that will allow you to find out for yourself what you need. Of course, that means that the assessment will be different for each situation, but here's just one example of an assessment from our Elements program.
We explain a whole lot more about self-assessments in this article, but the important thing to understand is that assessment is always the starting place.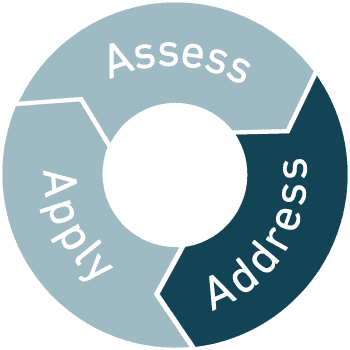 Step Two: Address What's Holding You Back
This is where the actual training comes in. Once you've figured out what it is you need to work on, it's time to show up and do the work!
To make your training sessions as effective as possible we recommend following this basic structure: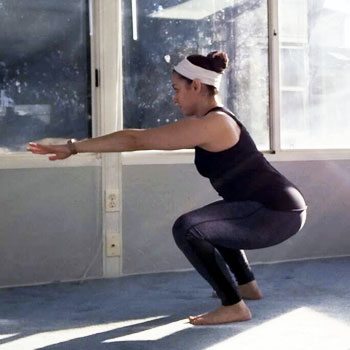 With each session, we'll begin with some preparatory movements. Rather than being a random smattering of "warm-up" exercises, these movements are chosen specifically to prepare the body for the work of the day.
The practice portion of the session is, arguably, the most important–and most neglected in most other training programs. As with any new skill, focused, mindful practice is essential for learning the physical skills you are focusing on.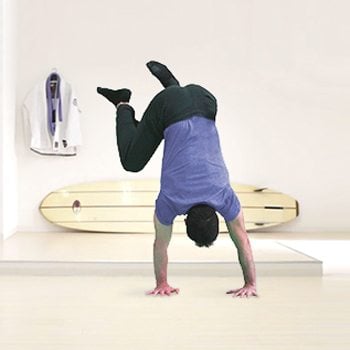 This portion of your training session involves experimenting with the skills you've been practicing at a level that feels comfortable for you. Exploring how our bodies move within and around the skills we're learning is an essential part of getting a firm grasp on those skills.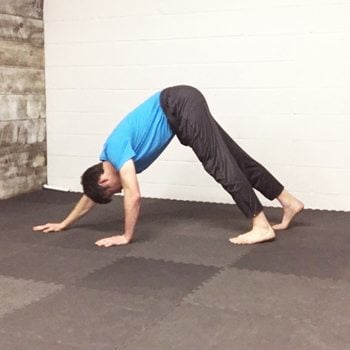 This part feels most like a "workout." The trick, though, is to work with movements that you can still do with good form even when fatigued. Here you can turn up your effort levels to improve while still keeping your movement quality high and lessening your chance of injury.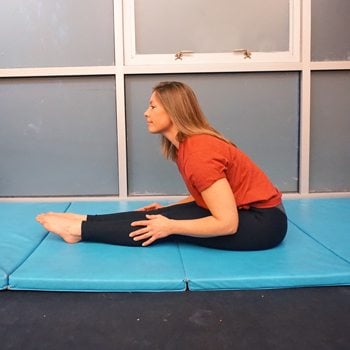 Finally, we finish each training session off with some time to reflect on how the session went and what we would like to focus on in the next session. This is not an afterthought, but instead, is an essential part of dictating how your next session will look.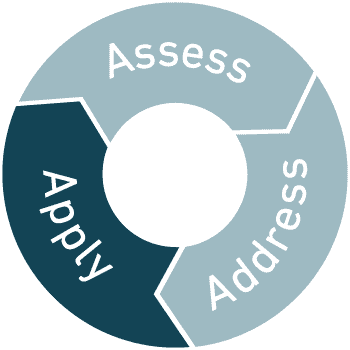 Step Three: Apply Your New Skills in Real Time
This is where things really get fun (though, if you're doing it right, the Address portion is all kinds of fun too!). Once you've addressed the needs you identified in your assessment, you can start applying those new skills in the ways you want to.
There are two primary ways we approach this part of the AAA Framework:
Taking those new capabilities and abilities, and applying them to higher level training goals.
Applying those new skills and attributes to real life–be it your favorite sport or some other application in your daily life.
For the first application, an example could be: You assess your squat and see your mobility needs work. You then work on your squat range of motion using stretches and locomotive exercises. Finally, you apply that new range of motion by moving in different ways within the squat.
In the second application, an example could be: You want to improve your Brazilian Jiu Jitsu practice. You do an assessment and figure out your hip mobility and motor control can use some work. You address these by working on our BJJ mobility routine, and then you apply your new ranges of motion and control back on the mats.
The idea, really, is that you can apply your new abilities and skills however you see fit. If certain activities were closed to you before, they should be more open now.
And that's pretty damn cool.
Making the GMB Method Work for You
We didn't invent some magical new way to learn physical skills. People have been using these principles in various combinations since the idea of training first existed.
All we did is boil it all down to the Method that we've found works the best for most people.
This Method underlies all of our online training programs, which is a big part of why they've helped thousands and thousands of people get stronger, move better, and learn all sorts of fun new skills.
You can apply these principles to pretty much any physical goal you come up with.
Here's a few people who've done it: