"It's time to make the Donuts."
In a few recent polls, we found that about half of you say you move on from a training program when it gets boring.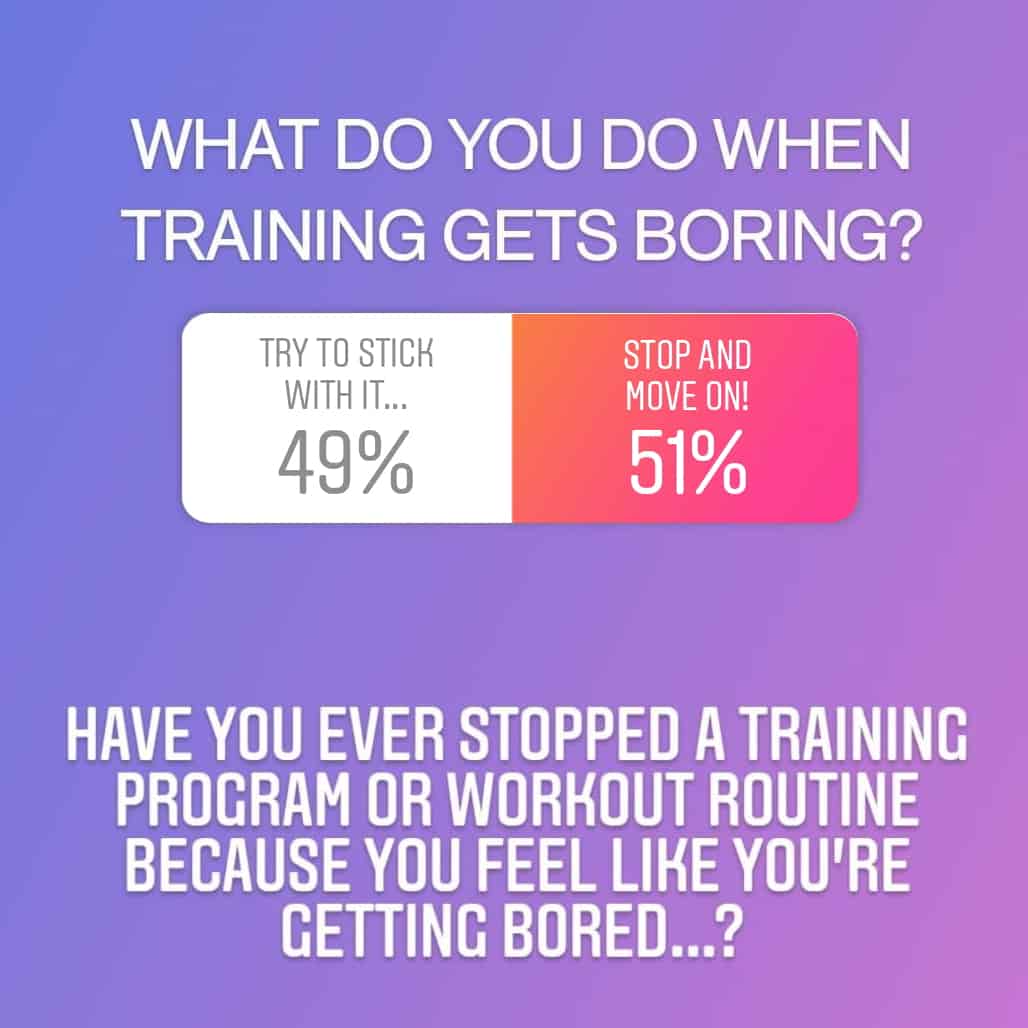 Given that repetition is basically requisite to any physical training, we thought we'd tackle this topic and vouch for the grind of donut making.
Boredom is part of the process. Whether you learn to get interested in the details or just accept the repetition and cruise through it, sexy results come from unsexy efforts. As do delicious donuts.
Basic Parameters

Topic: Why Boredom is Actually Interesting
Rant Factor: 🧐🤓
Practicality: 🥱🤔🚦
What It's About While we won't lie and say training can be endlessly entertaining, learning to engage with what you are doing will always help.
👇 Scroll down for the full show notes, links, and rants 👇
"Progress is not the next step."
Key Points:
Who Gets Bored? – most of us do at many points, but learning how to continue is essential to real progress
How to Define Boredom – assess first why you think you're bored
Goals & Expectations – figure out if you are making values-based intrinsic goals vs. failing at arbitrary external goals or expectations
Staying Engaged is a Learned Skill – we can develop the capacity to notice nuance and grow our capacity for boredom
Progress Is Non-Linear – we often can't see our progress while we are in it or without an external marker
Know Yourself, Plan for What You Need – set up what you need so you have support for when you do plateau
Progress Is Not the Next Step – why progress isn't the next progression, movement, or fancy add-on
Resources: Links to everything mentioned in the podcast
The Future: Help us decide which episodes to record next
Like links? Here's a few things to click:
More episodes, articles and videos:
Be sure to catch the next episode by subscribing to the GMB Show:
The Future is in YOUR Hands!
Left to our own devices, we'd soon be churning out episodes on the sorry state of Mexican cuisine in Osaka. Answer these questions and tell us what you want to hear:
';