Of our (currently) 81,517 clients, I'd guess that approximately 81,516 have heard of YouTube. So it's always kinda funny when people post comments like this: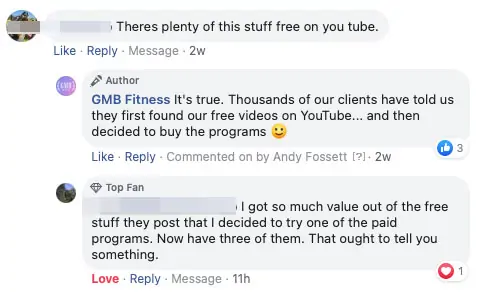 Millions of people have seen GMB's free videos, but they keep buying our programs too, so what's going on here? Why would anyone do that? Clearly, some people are finding that YouTube isn't quite a one-stop shop for all things fitness.
This post and Autonomy podcast episode explore why.
Basic Parameters

Topic: YouTube Fitness Content
Rant Factor: 🤬🤬🤬🤬🤬
Practicality: 🤷‍♂️
What It's About How to make use of the wealth of info available on YT without getting overwhelmed or distracted. Also, Jane Fonda.
👇 Scroll down for the full show notes, links, and rants 👇
"YouTube is great for discovery; Terrible for learning."
You can see any number of videos, whatever you want. You can learn pretty much whatever you want but with a caveat: You never know if it's actually going to be the best thing for you at that time.

Key Points: The Good, Bad, and Ugly of YouTube…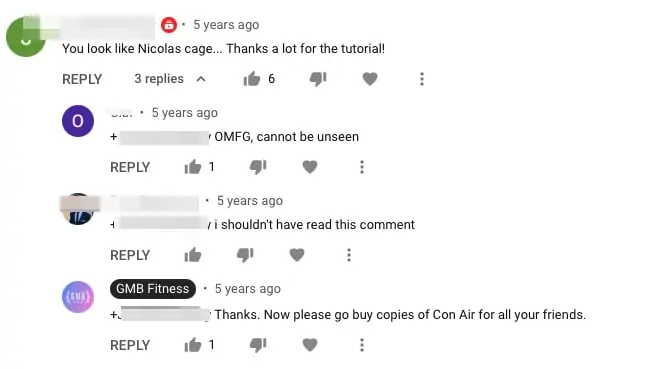 What's Great about YouTube? Actually, a lot…
(starts at ~1m)
YouTube has some great benefits.
You can see any number of videos, whatever you want. You can learn pretty much whatever you want but with a caveat to it. You never know if it's actually going to be the best thing for you at that time.
YouTube is great for discovery, for finding things. You can go down a different rabbit hole every day (if that's how you want to spend your time). And if you need to solve a specific problem, e.g. figure out how to install a gasket on your washer, YouTube likely has the answer.

But there's some caveats… Here's why YouTube sucks:
(starts at ~5m)
"Why would I buy a program when there are 50 billion free workout videos on YouTube?" The answer to that is, "Well the reason is because there are 50 billion free workout videos on YouTube."
And if that were solving people's real fitness problems, then people wouldn't have real fitness problems. Simply watching videos isn't usually a solution. And most YouTube videos aren't going to be progressive programs that help you apply and integrate what you learn.
YouTube is great for discovery but it can't take you all the way into actually learning things. Most learning will take application and real practice.
For many skills or for losing weight, getting stronger, being able to do a handstand, improving your flexibility, improving your endurance, all of these things take time and repeated effort.
Andy's Rant on Follow-Along Fitness Videos (you've been warned)
(starts at ~8m)
Seriously, if you love fitness DVDs, Jane Fonda, P90X, or just feel lonely without the warm glow of a fitness personality whispering motivational BS in your ear, do yourself a favor and skip this part.
Follow-along videos are deeply ingrained in Western consumer culture of what we think workout content and fitness instruction should be. And it all goes back to Jane fucking Fonda.
There's some low grade porn effect that's happening here. It's not necessarily an insidious thing. And it might not be the main reason you're clicking on it but you are still being influenced by the algorithms and what other people are clicking on.
You need to focus on exactly what's going on in your body when you're doing something.
The way the human brain works is we have mirror neurons and we have a very deep compulsion, without realizing it, to attempt to mimic the things we see.
You are subconsciously spending more effort trying to mimic the person you were following along with than you are being aware of your breathing.
It can be frustrating. We easily forget the fact that the person on screen has been doing this for many, not just repetitions, but possibly years and we compare ourselves instead of using it as a reference point.
Instead of trying to just follow along, step away and try to own that movement. Bringing physical autonomy to that movement means having an understanding of how you are performing that movement. The only way to get better at doing that is to fully understand what your body's doing at a pace that's good for you without having someone rush you through the process.

Summary: How to Use YouTube for Fitness Learning
(starts at ~25m)
Look at YouTube as more of a reference point.
It can be a great thing to spark your interest about a particular topic so that then you can do a deep dive and go and learn more about it. For example, if there is a particular skill that you're interested in.
Solving a problem. What is a good exercise to do for this goal?
Try before you buy, in terms of personality, approach and the way they teach things.
It's not really a platform for deep learning. It's not a platform for developing your own awareness and it's not for really progressing your own skills and your fitness beyond just simply capacity increased via doing more.
We post tutorials, experiments, and loads of specific routines for solving specific challenges you might be having with aches and pains or certain exercises. Some of those end up in articles here on the website, but we usually share our newest stuff to YouTube first, just because it makes our workflow simpler.
So yeah that's our sales pitch 🙂 Subscribe now!

If you learned something – or just got a bit of a chuckle – from this episode, stick this in your earhole!
Autonomy is our on-again-off-again podcast where we talk about things that we expect people using our stuff to be interested in. Am I underselling it? Great, here's where you can subscribe:





Like links? Here's a few things to click:
We mentioned some of our favorite YouTube channels on the show. Here they are, along with a few we weren't smart enough to remember while recording: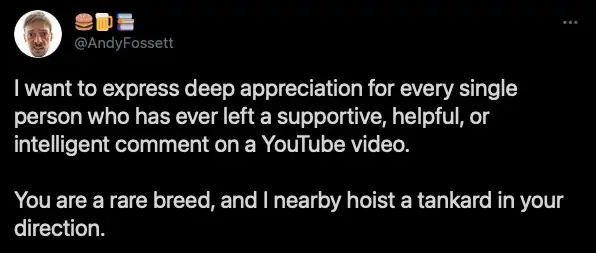 *I should also mention that, in addition to what we've shown on this page (and some genuinely offensive and disgusting comments we delete), we also get many thousands of excellent and insightful comments on our videos. Maybe one of them was from you 🙂 If so, thanks!
Wow, you made it all the way to the end. You're either bored or just extremely interested in this topic. And if it's the latter, then great! That's something we have in common 🙂
I'll end with this: YouTube is a force of nature.
Seriously, there's no escaping it. It's shaped our culture in ways we haven't even begun to understand yet. Some of them are probably not so great, while others are for the best. We each have our own opinions about that. What we can't do is ignore it.
Learn to use YouTube as a tool. Learn to use other tools (yes, like our programs) when they're more appropriate.
If you can find the right balance for you, congratulations, you've just leveled up your personal autonomy by figuring out how to make the right decisions that help you move in the direction you want to go in life. It's hard to ask for much more than that.
👉 Now go do something awesome.
Be sure to catch the next episode by subscribing to the GMB Show:
The Future is in YOUR Hands!
Left to our own devices, we'd soon be churning out episodes on the sorry state of Mexican cuisine in Osaka. Answer these questions and tell us what you want to hear:
';