When you've got serious training goals, it makes sense to focus your efforts on a regimented routine.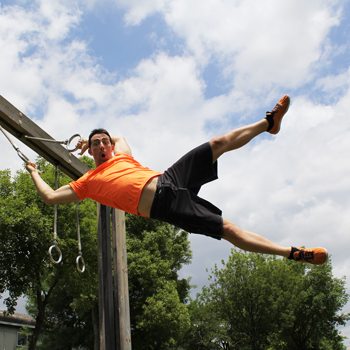 But if all your physical practice happens within the confines of a strict program, you're missing out on a key aspect of solidifying the skills you're gaining–and that aspect is play.
In the training world, the concept of play or movement exploration is gaining ground, and that's great! We've taught that for many years in our programs. But for most of us, it's a foreign concept that can be tough to understand (and it's even harder to find an explanation that isn't too esoteric).
Keep reading and you'll learn why play should be a part of your training practice, what it really means, and how to incorporate it safely and effectively so that it adds a layer of fun and freedom (not danger) to your training.
Why Movement Exploration is Important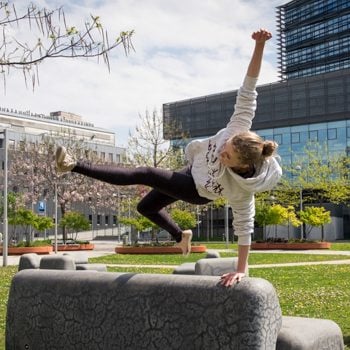 As children, we moved for three primary reasons:
to get something
to get somewhere
to play
But as we were learning to use our bodies, we had to be quite creative in achieving each of those purposes.
Getting from the couch to the kitchen is a simple task for any able-bodied person, but for an 11-month-old it may require any combination of turning, squatting, sitting, crawling, pulling, pushing, and walking.
In the space of 100 yards, toddlers get more motion than most of us get in a 60-minute workout.
And for most of us, a 60-minute workout is probably more movement than we can hope to get in a typical day. We're lucky if we can come home from work at the end of the day and get a quick workout in before the rest of our responsibilities call for our attention.
The creative exploration of movement that we all engaged in throughout childhood falls by the wayside, but it doesn't cease to be important.
As kids, when we were learning all sorts of new things, exploring how our bodies moved within and around those skills was an essential part of getting a firm grasp on them. As adults, we still engage in learning skills and building essential attributes, but we're missing the exploration that gives us real ownership of those abilities.
Plus, when you start playing with movements and positions, it helps you gain freedom in how you can move your body.
So, let's take a look at how to do that.
How to Make Play a Part of Your Practice
The idea of playing around with movements isn't something we're used to doing as adults, so you may have no clue where to start or what this even looks like in practice.
In this video, I'll give you some guidelines, with more details below.
Play is not goal-oriented or purpose-driven. It means the same thing it meant when we were kids–just moving for enjoyment and fun.
But since that concept may be new to many of us, here are 3 ways to start incorporating play:
1. Play Around Your Abilities
The most important concept to understand about "play" is this: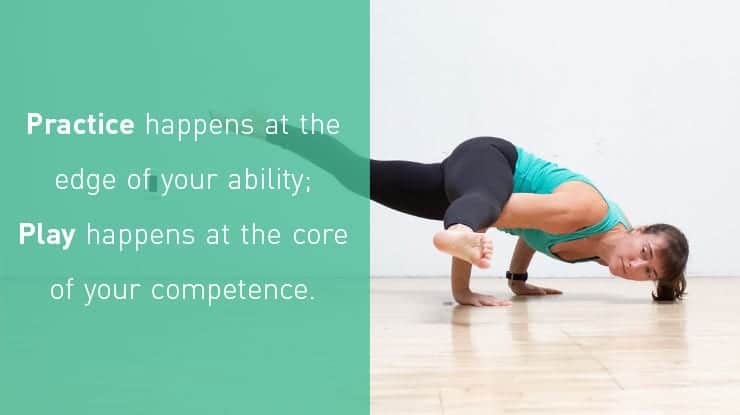 What this means is that, when you engage in play, it's not the time to learn new skills or push yourself beyond your current capabilities. That's what practice is for. With play, you'll take movements and abilities you're already competent in, and play with how your body can engage in and around those skills.
Take the squat for instance.
If you have a relatively comfortable squat (however deep or shallow that may be for you), take the opportunity to play around with how to move within the squat. We teach the monkey and frogger movements in our Elements program, but those are just examples of ways you can move within the squat.
Go back to that "child's mind" where, instead of following a routine or set number of reps, you get into your squat and just explore what you can do. No rules, no restrictions.
If, however, you're still quite uncomfortable with the squat, that may not be the right position for you to "play" with. You may need to spend some more time practicing and improving before you can comfortably engage in playing with it.
2. Play with Mindful Engagement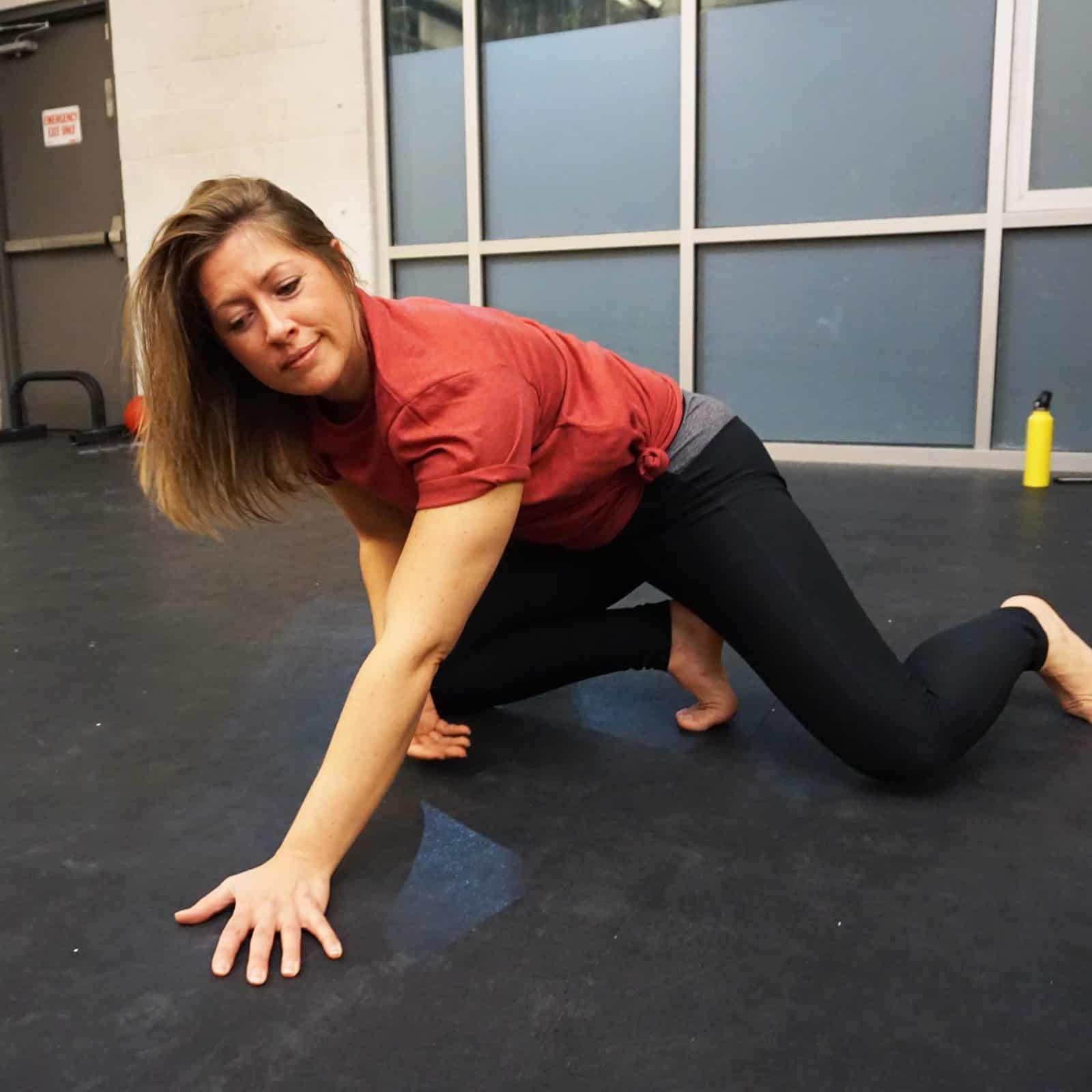 When we talk about play or movement exploration, it can sound like we are talking about moving randomly, without any thought. But that couldn't be further from the truth.
Play is an opportunity to engage mindfully in a way that formal exercise often doesn't allow for.
Most of us have the same basic routine, day-in and day-out. Chances are, you find yourself repeating the same movements every day. If you do this for long enough, your body can end up going on autopilot.
It's just like driving the same route every morning, where you space out and then suddenly realize you've just gone 5 miles without noticing! It's the same way with your daily routine. Physically, you may be moving, but you're in the same rut as yesterday.
When you start exploring movements in new ways, it gives you a chance to break out of that autopilot mode, and learn new things about your body. When's the last time you did a cartwheel?
Going back to the squat example, you may get into a comfortable squat and move around in that position, and discover a tight spot in your hip. Rather than brushing past that, this exploration is a time to sit with that tightness and be mindful of how you can loosen it up a bit. Play with how you can move your body to work through that tightness.
3. Allow Yourself to Have Fun With it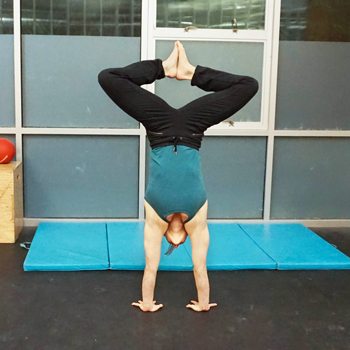 Of course, when we were kids, no one had to tell us to play. We didn't have to "work it in" to our routines. We just did it because it was fun! And, as adults, play can be a great way to break out of the rut and bring an element of fun to an otherwise monotonous routine.
I remember one client who was an incredibly focused and hard worker.
He knew what he wanted when he came to me, and had his goals all laid out and wanted to take every step he needed to get there. This is pretty much what every trainer wants to see in a dream client. He not only listened to what I had to say, he did what I said to do!
But there was one thing that kept throwing him off.
Because I knew he'd train hard and I didn't have to coddle or coax him to do the work, I purposely added some "freestyle" movement practice for him at the end of our sessions. I said, "Okay, now I want you to take what we've been learning and just mess around with it. Have some fun."
He looked like a deer caught in headlights.
"You mean you aren't going to tell me what to do?"
He'd been so focused and goal oriented about his training–and in the rest of his life outside the gym as well–that he simply froze when I told him he could play! It was as if he'd never given himself permission to let loose and explore what he could do.
And that's where so many of us find ourselves. Don't get so caught up in your regimented routine that you don't allow yourself to explore and have fun with movement and learn to flow.
Make Movement Exploration a Daily Habit
There's no question that structured training is the best way to achieve particular skills or fitness goals. But if you limit yourself to only moving through structured programming, you miss out on what unstructured practice has to offer.
As kids we found creative ways to maneuver our bodies through space, and there's no reason that creativity has to stop when we reach adulthood.
Be creative. Give your joints and muscles the chance to move in as many ways and combinations as they (safely) can. And learn to enjoy moving again.
Learn more below.
Elements: Start Moving Better Right Away
Experience more freedom of movement, more confidence in moving through daily life and other activities, and see how much fun "training" can be.