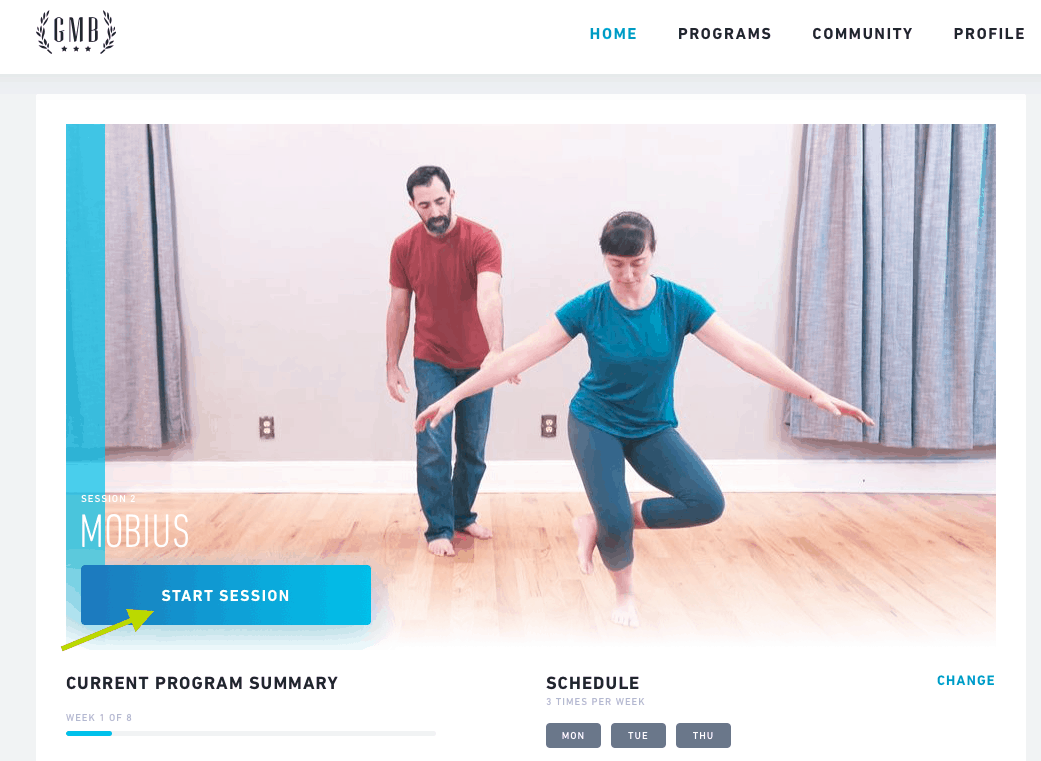 When is GMB gonna get an app?
I hate this question so much. To be honest, I don't even know what it means. It sounds straightforward enough until you actually try to answer it.
As the ad says, "there's an app for that," where that could be just about anything.

Now, I'm as much a fan of mozzarella sticks as the next guy, but in the context of people asking about an app from GMB, we need a better definition. For the past few years, I've tried to dig in and find out exactly what people are really asking for when they ask about apps.
What do people really want from a GMB app?
Here's what people tell me when I ask what they're looking for in an app:
All of our programs for $.99
Something that works on mobile devices
Some specific feature that would make the programs easier to use
The first of those is easy. It's unrealistic, and I can just say "hahaha, keep dreaming," and move on with my life.
The second is a bit tougher. On the one hand, all our programs already work on mobile devices. All you need to do is open your mobile browser, log into our site, and go to your program. BUT, as someone who spends a good portion of his day staring into the black abyss of an iPhone screen, I understand that the experience of using our website on a mobile device is not what it could be.
Every year, we spend a large chunk of time and money on nearly invisible changes and improvements aimed at speeding up the site and making it easier to use, but when you have thousands of pages of info and hundreds of hours of video content to deliver, scale turns simple problems into complicated ones.
So a better mobile experience is something we've long recognized should be improved. Which leads us to the third reason people ask about apps: wishing for a specific desired feature.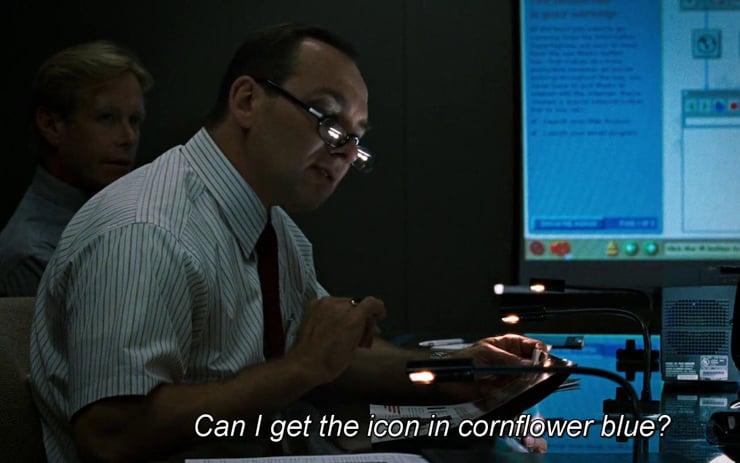 This is where I can learn something from people who want an app, and after talking to hundreds of them and surveying a few thousand of our actual clients (people who have experience with GMB programs and have followed them via our members' area), we found a few general themes:
People want the simplicity of opening up the app and seeing what's next
They want clear instructions in-the-moment without having to click around to different pages or videos
They want a timer built in (yup, it's often the simplest things that get the most requests)
They want to be able to track their sessions
There's more, of course, but those are the most commonly requested features, and they sound simple enough until you go about trying to make them in a thoughtful, useful way that fits into the general GMB ethos and is consonant with our experience as teachers.
For example, one highly-requested feature we're dead against is a full follow-along video workout.
Now, I'll probably write more about this someday, but as convenient as it sounds to just be able to push "play" and follow along with the tiny people on your screen, I know this approach to be actively detrimental to our goals at GMB. It's fine when you're just looking to get your sweat on, which is why it's been the standard for fitness content for so long, but it's terrible for mindful practice and learning.
Making the damn thing
So to really answer that question about a GMB app, we've had to spend the past few years…
first, just figuring out what the hell that even means,
then, digging into what would actually answer those desires for our clients, and
finally, applying our experience as teachers to determine how to provide those features in a way that's consistent with the methods we've seen to be most successful with our clients.
Only then could we really get to work.
And no sooner did we get started than we realized we were in way over our heads, so we hired Santa Monica design firm, Distillery, to help. Turns out that when you decide to build a completely custom digital experience from scratch, there's literally thousands of tiny decisions to make.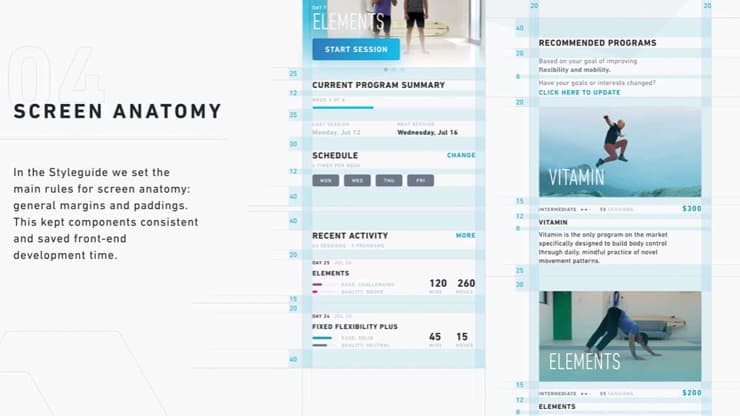 You can see more mockups from the building process on Distillery's Behance gallery.
It was a hell of a project, and now, twenty months and almost a million bucks after we decided to take this app question seriously, we finally have an answer: Praxis
Praxis is the GMB app you've been waiting for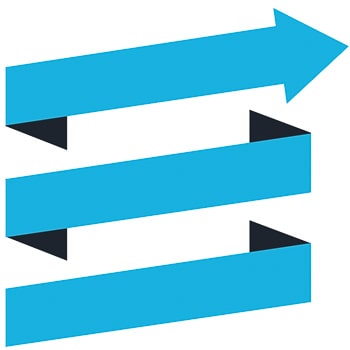 Praxis is the new GMB app, and after telling you how much work went into getting it built, I have a confession to make:
Praxis isn't finished yet. Not remotely.
That's not to say it's incomplete or that it doesn't work. It does. We've spent the past half year beta testing Praxis in-house, with professional testers, with our GMB Trainers, and with actual clients.
Praxis is absolutely ready.
But we have big plans for the future. We've got hundreds of ideas for features and design elements that'll make the experience of using the programs on Praxis better than anything we've seen—and this is coming from someone who obsessively buys every fitness app available for the iPhone just so I can see what works and what doesn't.
But building all that is probably gonna take years, so we really don't see a good reason to make you wait any longer.
Here's what's great about Praxis v1
🥧📱 Easy-as-Pie to Use on any Device
More than 60% of our clients use mobile devices to access their training programs, so we built every feature and interface around mobile use. Every screen is easy to read and shows the most important information clearly and simply.
Clients who prefer using a larger screen will also love seeing an expanded view of all their training activity and simplified navigation.
📈🎯 Built-in Session Tracking and Logging
We've always recommended recording your sessions so you can learn from each practice, and autoregulation is an important part of our Method. Praxis helps you evaluate your training after every session, and Alpha Posse members can even post directly to their training logs from within the app.
We'll be adding a lot more features related to tracking your progress later on.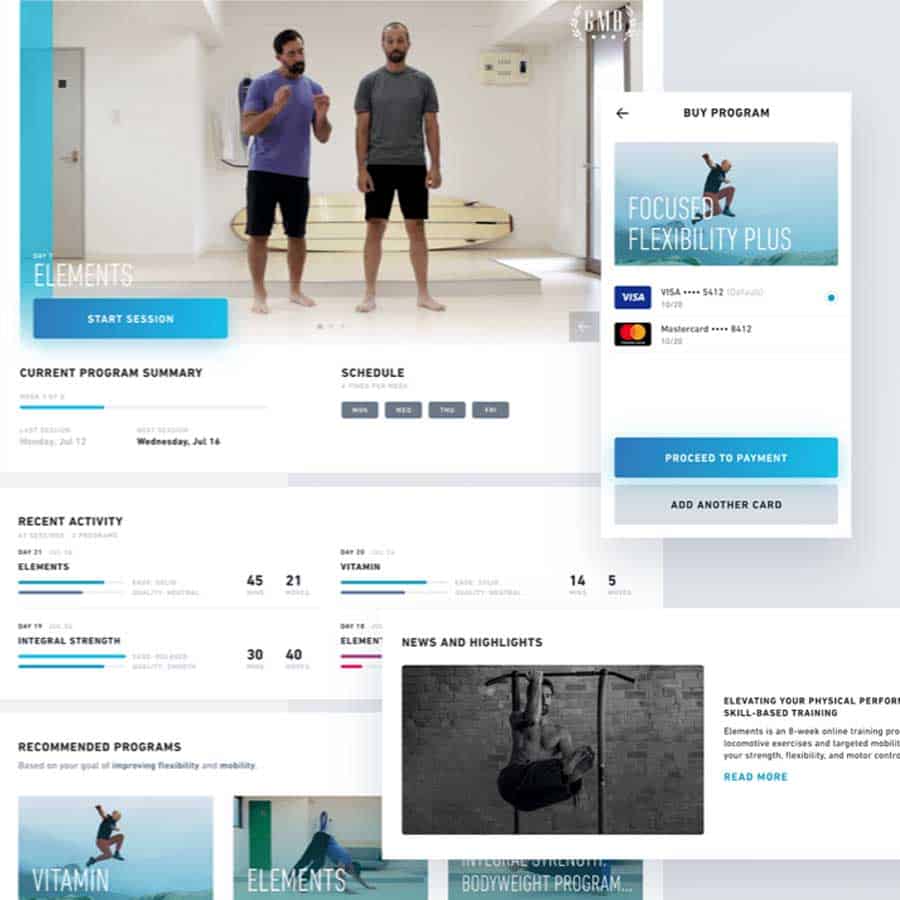 The Praxis dashboard page simply displays what you've accomplished and what's coming up next.
🎦⏱️ Custom Exercise Player with Integrated Timing
It was important to us to get all the important info you need to perform each exercise correctly in front of you at the right time, without overwhelming you with too many options. And of course, every video includes optional captioning in case you get tired of listening to Ryan's voice.
🎛️🗓️ Personalized Scheduling and Session Duration
GMB programs have always offered flexible scheduling or integrating with other training, but Praxis allows you to set (and adjust) your schedule and have the program automatically adapt your program to your needs.
And here's some things Praxis won't do (yet):
Since Praxis is a web-based application, there's no native apps for iOS or Android (that means you can't download it from the App Store)
For now, you won't be able to use Praxis without an internet connection
And there's probably a hundred other things that we either haven't gotten around to adding yet or specifically decided not to include. As I wrote above, there's many tiny decisions we have to make to create the best reflection of our experience, and sometimes that's going to mean doing things that are counter to what you've seen in most fitness apps.
But that's kind of the point. If you really just wanted "an app," there's already a million options for you in the App Store.
Creating an app-ified experience for the GMB Curriculum means doing things differently, and for a lot of people, we've seen that different is indeed better.
The future of Praxis is the future of GMB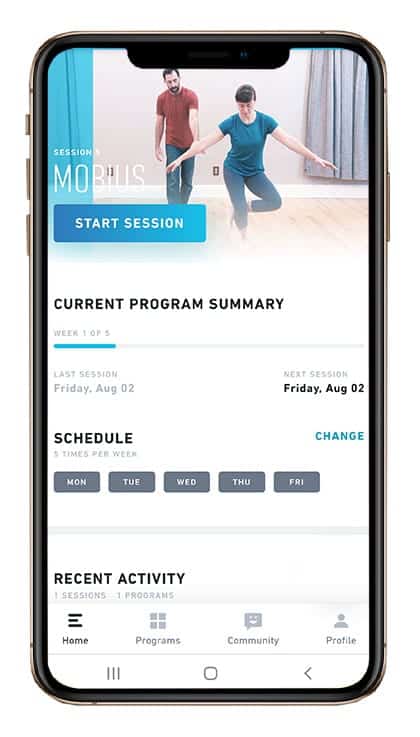 As you can probably tell, we're very excited about and proud of Praxis. It's the result of tons and tons of effort from our whole team, and we can't wait for you to try it.
Over the coming months, we'll begin translating all our PAC programs (Elements, Integral Strength, Focused Flexibility, and Vitamin) to the Praxis platform, adding much-needed ease of use and simpler integration than we've been able to offer before.
We'll bring tighter integration with Alpha Posse, making membership even more valuable for clients who want ongoing coaching and community.
We've also got lots of planned features to build, some of which are going to be extremely cool (and… you'll just have to take my word for that, but you will not be disappointed with what we've got in the works).
More New Programs
Once we finish all of that, we'll begin adding new programs covering more advanced strength and skill development.
Umm… that's all I'm going to tell you about future programs for now 😉
Get it! Experience Praxis with our first new program in four years, Mobius
For now, the only program that's going to be available on Praxis is Mobius, which will be out SOON!
The last time we released a completely new program was Integral Strength in September of 2015, so it's been quite a while 🙂 This program is going to fill a space in our curriculum between Elements and more complex skill and movement, so it's mainly aimed at GMB clients who've worked with our material before and are looking for a next step beyond the bear, monkey, and frogger.
If that sounds like something you're into, keep your eyes peeled and make sure you're getting email updates so you see all the announcements.