The most requested topic from a recent round of surveys, how to train around minor injuries is a real and pertinent issue for all of us at some point or another. Whether you wake up one morning with a crick in your neck or you twist your ankle while running, learning to train with or around limitations is a skill that can be learned.
In this episode, we dive into what constitutes a minor injury, why it's important to keep moving, and how to assess your situation and stay productive so you don't feel like you're wasting away while you heal.
"Minor injuries are an opportunity to explore what physical autonomy means to you."
Key Points:
How to Define 'Minor' – the criteria to distinguish what's "minor"
Why It's Important to Keep Moving – what the body needs to heal correctly
Know Thyself – the ability to assess your needs and tendencies is invaluable
How to Continue Training – the smart way to adjust your focus to continue training in a productive way
Reading Your Internal Barometer – learning to track and trust your subjective experience for longevity and autonomy
The Future: Help us decide which episodes to record next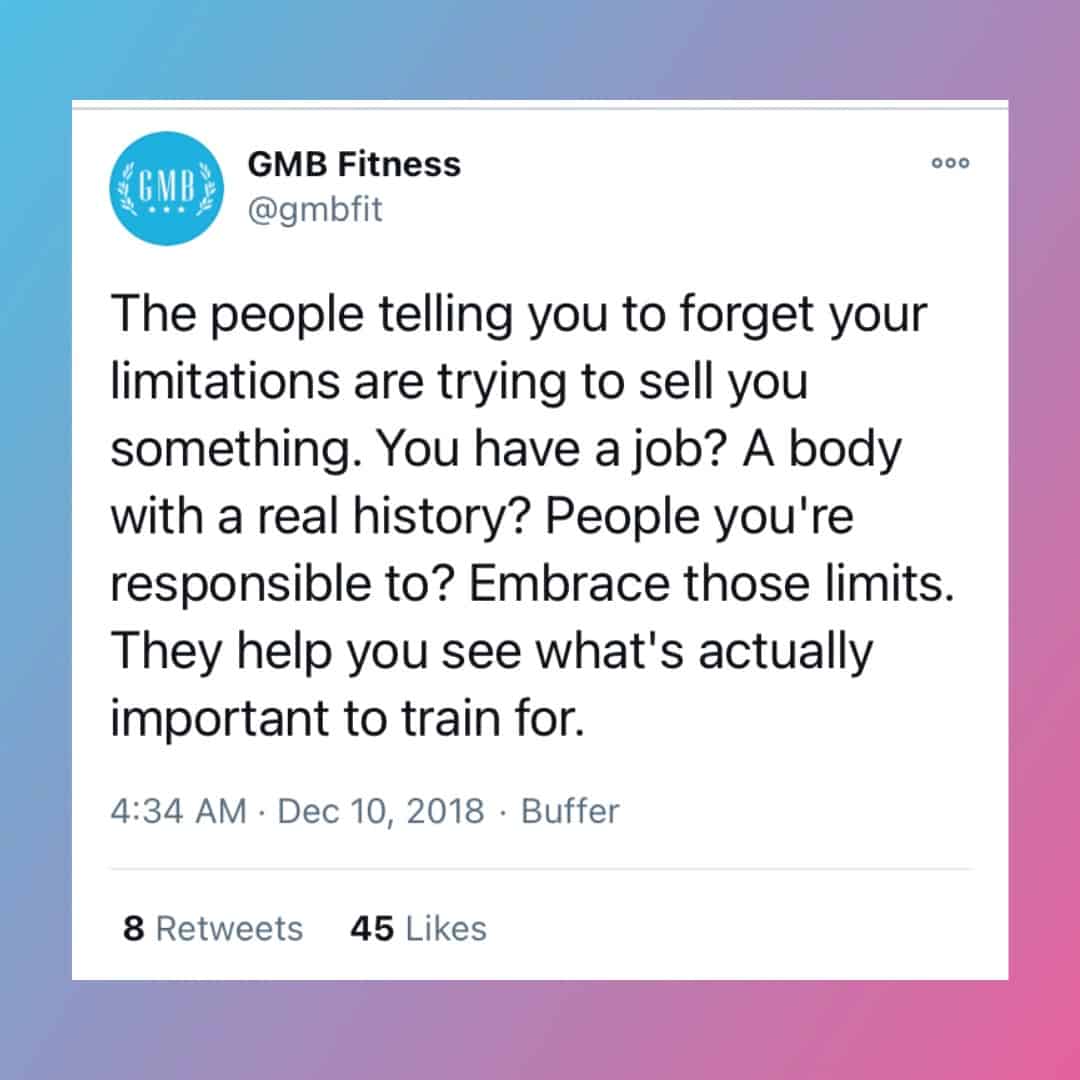 Like links? Here's a few things to click:
More episodes, articles and videos:
Be sure to catch the next episode by subscribing to the GMB Show:
The Future is in YOUR Hands!
Left to our own devices, we'd soon be churning out episodes on the sorry state of Mexican cuisine in Osaka. Answer these questions and tell us what you want to hear:
';