GMB has been teaching people how to work out from home since 2010, so we've seen just about everything.
We know the challenges you'll face and how to overcome them easily. Our programs are designed to help you make progress at your own pace and we've proven them with thousands of customers all over the world.
Now… grab your favorite drink and enjoy this free home workout guide. 😄
Home Training Essentials:

What If You Could Move Well, Feel Better, And Learn Cool Tricks In Your Living Room?
Imagine taking control of your body, moving better, being stronger, and improving your flexibility at the same time…
You can.
And you don't need to go to a gym, join an awkward class, or do generic group Zoom sessions.
You deserve to feel good and perform at the level you want. So we put together this home fitness resources page to walk you through everything you need to know to begin working out at home. There are plenty of free guides here, so take your time.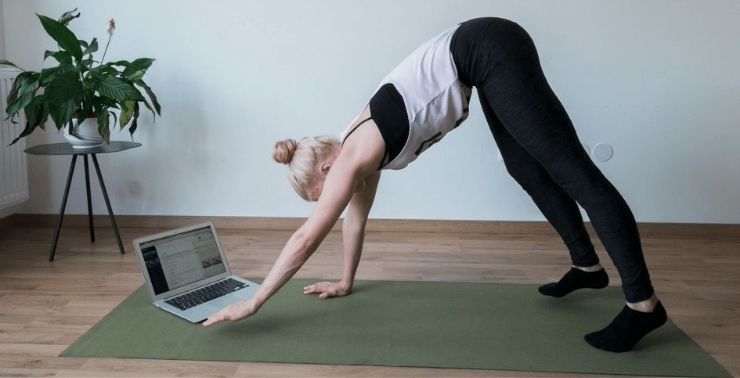 How to Get Started And Stay Motivated
The most important part about working out at home is getting started.
Once you've started, staying motivated to keep going is what most people struggle with. While you may not always feel motivated to work out, you'll feel better and move better the longer you stick with your movement routine.
Consistency is key, so it's best you find a way to schedule your movement practice and stick with it. It will pay off in time.
We'll show you how to get started, how to stay motivated, and why daily movement is good for your mental health.