Yoga (hatha), in its many styles, is one of the most popular exercise modalities that primarily relies on bodyweight movements.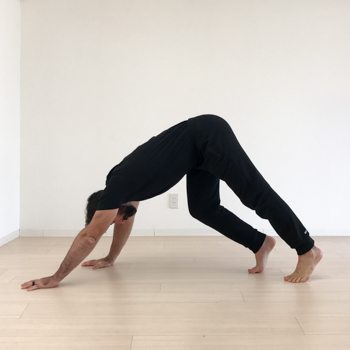 So, it's no wonder that we often get questions and comments on GMB's exercises and the similarities and distinctions from yoga. After all, many of the movements we teach can look pretty similar to yoga postures.
And if you're coming from a yoga perspective, it may even look like we're teaching these movements the "wrong" way.
That's because we view movement through the lens of our GMB Method.
In this article, we will clarify what we teach and what is commonly taught in hatha yoga, in the hopes that the comparison will help you make the right choices for your own goals and needs.
What is Yoga, Anyway?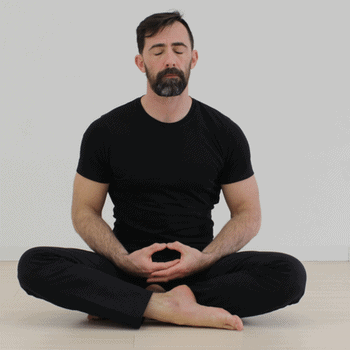 Traditionally, the primary purpose of yoga is spiritual development. The physical postures are meant to assist in that pursuit, rather than being the primary reason for practice.
In modern development, some teach it solely as a physical practice, and if so, then it can be simply a form of exercise, like any other kind of calisthenic.
Practice and performance are very dependent upon the style of yoga being taught. The most popular forms are Iyengar static postures, Vinyasa style, which incorporates shorter holds and movement in between poses, and hot yoga, which usually involves a pre-set sequence of postures performed in a hot room.
Yoga has become such a broad and all-encompassing term, so it can mean anything from a spiritual lifestyle choice, to a dedicated practice of specific poses, to an enjoyable exercise class you like to take at the gym.
Performance and technique details in yoga can be anatomy and kinesiologically based, and/or as a matter of "tradition." This can be controversial even within yoga systems themselves.
Because the definition of yoga can be so ambiguous, it's incorrect to point to any one movement or stretch and say it "comes from yoga" or that it's being taught the "wrong way" (although we hear both of these comments often!).
Plus, as much as it's true that yoga has been practiced for thousands of years, no movement or position was "invented" by yoga. There is a lot of overlap of exercises across different bodyweight modalities. However the technique cues and espoused details for a particular position can be vastly different depending on the modality in which it's found.
So, How Does Yoga Compare to GMB?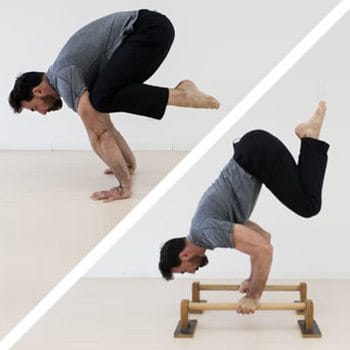 Our instruction and details are based on practical experience along with educational and clinical experience from a variety of sources, including physical therapy, gymnastics, martial arts, and yes, yoga.
Two of GMB's founders, Jarlo and Ryan, spent quite a bit of time practicing yoga (Jarlo studied Ashtanga yoga under Cathy Louise Broda and Ryan completed a 200-hour Hatha yoga certification in Japan nearly 20 years ago).
We've drawn from our varied experiences to create programs that are accessible and challenging regardless of your starting point, and help you improve the attributes you need for whatever physical goals you have.
While some of the movements may look similar to some positions in yoga, there are a lot of differences. See how they stack up:
GMB Programs
Yoga
Type
• Movement and skill-based
• Variable--Static postures or Movement based if Vinyasa style
Delivery System
• Our web app Praxis you can use on your phone or stream from your computer, tablet, or smart TV.
• Primarily group classes
• Follow-along class style in DVD or online product
Cost
• Starts at $95
• $15-$20 per in-person class
• Variable for DVD or online products
Client Support
• Email
• Alpha Posse member forum (paid)
• Variable depending on provider
Audience
• Beginner to Advanced
• Beginner to Advanced
Format
• Step-by-step daily programming
• Variable depending on the provider
Plan
• Programmed each day for the length of the program
• Variable depending on the provider
As you can see, there are so many variables with yoga that are unknown because it fully depends on the teacher, style, and setting at hand. But if you are interested in yoga, just be sure to do some research on the different styles being offered in your area and be prepared to try out some different teachers to make sure you find someone you're comfortable with.
Many of our clients and trainers practice yoga in conjunction with GMB programs, or work on GMB programs in order to improve their yoga practice. Here are a couple of options for using our programs alongside a yoga practice:
Elements–Many of our clients have found our introductory program to be helpful with working on mobility and strength in the hips and shoulders, two areas that are important for a successful yoga practice.
Mobility–Some of the stretches in our flexibility program will look quite similar to yoga poses, but the specific technique cues can be pretty different, while helping you unlock restrictions in yoga poses you may be struggling with.
You see, "yoga" can mean different things to different teachers, and our methods can emphasize different goals, but if you practice some form of it, our programs can work as a good complement to achieving your goals.
For most people, we recommend getting started with Elements. 👇

Build a Consistent Movement Practice With a Foundation in the Basics
With Elements, you'll build a foundation of strength, flexibility, and control working at your own pace, setting yourself up for a successful lifetime of staying fit and active.