Virtually every physical skill can be broken down into a combination of 3 basic components: Strength, Flexibility, and Body Control.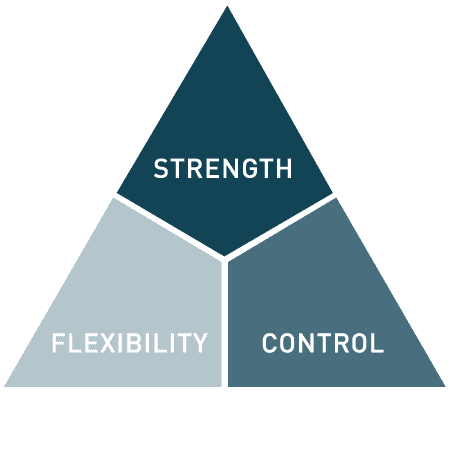 And if you know what your goal is, it's pretty simple to choose the best component to focus on with your training. For example, if you're a rock climber who always has trouble getting your foot up to the next hold, you probably want to focus on flexibility for a while.
A lot of fitness programs offer results without respect to your needs, but if you're reading this, there's a good chance you're not going to fall for false promises like "Shredded Abs in 5 Days!"
Nobody can promise you results without accounting for where you're starting from.
The goal is meaningless unless you account for the starting point, which is why we emphasize assessing your current abilities so you know what you need to address to reach your goals. But once you find your "on-ramp," it's usually just a matter of following the road that goes where you want to end up.
(Well, it also takes a lot of hard work and consistency…)
Finding Your Path to Physical Autonomy
This article is going to show you our framework for plotting that course.
We'll use our own training programs as examples, but the principles here apply just as well to other kinds of training. The main thing is to understand that you'll need different things at different stages of your journey, so whether you use our programs or someone else's, understanding how the road works will help you make the best possible progress.
Starting Out: Basic Movement Ability
You may be returning to training after a long break and need to rebuild your foundation. Or maybe you've been training for a while but you've got gaps in your performance.
Either way, you're not going to get far without building some basic skills–learning core movement patterns like squatting, crawling, twisting, etc. If you're new to training, you'll need to build these from scratch, but if you've got a lot of experience, you might be able to breeze through this with a quick refresher.
Build a Consistent Training Habit With a Foundation in the Basics
With Elements, you'll build a foundation of strength, flexibility, and control over 8 weeks, setting yourself up for a successful lifetime of staying fit and active.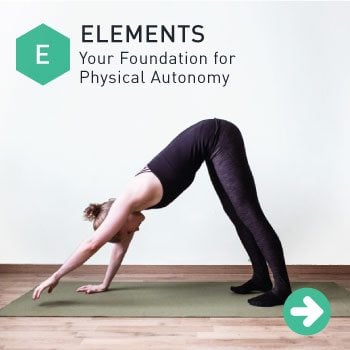 At GMB, we use a lot of locomotive exercises to build these fundamental patterns. Elements is our intro-level course with no prerequisites, but it can also be used by more advanced trainees as a way to beef up their foundations in between (or alongside) other training programs. It's also a great program for anyone coming back from an injury (after getting clearance from a doctor, of course!)
Elements helps you assess your strength, flexibility, and motor control, and build a foundation in those attributes.