It's popular in fitness to talk about habits, setting goals, and planning out the perfect workout routine.
But let's face it… waking up at 5am, taking a cold shower, meditating for 60 minutes, and following that up with a fasted ocean swim isn't in the cards for most people.
Good news is none of that is required.
We've been able to help 101,183 people from over 102 countries get stronger and move better using a very specific method, so we understand the importance of having a plan and executing it.
In this article, you'll learn 3 crucial components to building a plan you can stick to. Those are:

🎯 How to set the right goals
🔑 The keystone habits to keep you consistent
✅ Picking the plan that is right for you
But first, let's get you into the right mindset and talk about control, then we'll get into the details.
You Have More Control Than You Think
One of the best ways to start making progress is to take control of what you can and own it (whatever that may be). You are in charge of you. We're big believers in personal autonomy.
For instance, you may not be able to go to the gym because it's closed, but you can still get a good workout at home.
Here are some other things you could do:
You can go out for a daily walk, or take 10 minutes to stretch out every morning.
You can make the choice on a daily basis to prepare meals that are healthy and good for you.
Or you can be sure to get a good night's sleep, so you feel rested and productive when you wake up.
The Best Way Forward Starts With A Single Step
The following will be your guide to getting back in the groove of working out with the intention to move well, feel good, and reach your goals.
To make things as easy as possible, we created a step-by-step plan to help you get clear, focused, and started as fast as possible.
No matter your training history, or starting point, all that matters is you get started.
Before we get into the exact steps you can take, we know that life has its challenges.
There are many problems people face when it comes to working out regularly, but here are the three main issues that come up all the time.
"I can't work out because I'm stressed and have no time."
This is common but everyone has time for something, even if it's just 15 minutes per day. Within our programs, we use a concept known as 'autoregulation' as a guidepost for all of your activity.
Autoregulation is a way to adapt and adjust your training to fit your needs. Some days you might not feel like pushing yourself because you're wiped out from all those Zoom meetings. 🥱
If you're short on time… give us 15 minutes, and we'll help you destress, mobilize and feel better. And after 15 minutes, you just might keep going. If not, no worries… you can do more the next day.
Some days you'll be able to push hard and have a great workout. And other days, you won't… but doing something regularly will help you build the training habit (more on this in a bit), and it'll keep you consistent in the long run.
"I don't have the right space to work out, so it's probably not worth the effort."
Welcome to the club! Many of us don't have access to fancy gyms or big dojos with a lot of floor space. You don't need that. All of our programs offer flexible exercises and movements you can practice in small spaces.
You may not have a big living room to do Bear crawls, but what about your hallway? Need to make your push-ups harder? Prop your feet up on the couch. We have plenty of movement variations you can use to adapt your space as you need to.
"I don't know what to do. There's so much information. I'm overwhelmed and confused."
This is by design. Not by us, but by online fitness, in general. It pays massively to confuse the hell out of you. But we focus more on teaching you foundational concepts that serve you in the long run, rather than a fancy-sounding gimmick to hook you for a few weeks before you get bored again.
Our programs are clear, direct, and effective.
If you can watch a video on your phone, tablet, or computer, you can follow our programs and get results.
Not only are they practical to follow, we have the support and guidance to help you get the results you want.
Now it's time to get started… First, we'll begin with the essential habits to build your foundation. Then we'll branch out from there.
Step 1: Assess Your Baseline And Set Goals
Your baseline is what you've been doing for the last 2-3 months (or longer). If you've gotten out of the training habit, that's okay, but it's time to make some changes.
So think of where you are right now and then decide where you want to go. Without a plan and some defined goals to guide you, it's easy to fall off track and look back at all the things you wanted to do (but didn't) 6 months later.
Create Goals And Make Them Clear
Your goals will determine the plan you need to follow. But these goals need to be specific and actionable.
👎 Here are examples of unclear goals (which aren't that helpful):
"I want to work out more."
Great, but what does this mean? Do you have a number of sessions you want to complete each week? Are you going to run, cycle, or do a bodyweight strength program?
"I want to feel better."
Perfect! We'd all like to feel better. But what does this mean for you? Are you in pain? Do stiff hips and shoulders prevent you from doing what you want?
Set The Right Kinds Of Goals
Most people set vague goals. And vague goals rarely become reality.
👍 Examples of clearly defined goals:
"I want to do a full handstand."
There is a clear path to doing handstands, and it starts by knowing this is what you want to accomplish.
"I want to get rid of my hip pain from too much sitting."
This is a common problem for many of us. The good news is we have created a systematic way you can reduce hip pain from sitting all day.
"I want to eat a serving of fruit and vegetables everyday."
Here's another clear goal that is defined and actionable. This is the opposite of saying "I want to eat better" because that has no true meaning or definition.
Take some time to think about what matters most to you. Write it down. We'll cover how to achieve those goals in Step 3. For now, you must think about the process of making changes.
Step 2: Habits And Accountability
Put in the work. Get a result. You can't do that handstand if you don't follow a a strategic plan to get you there.
Even the so-called best program will never work if you're not doing it consistently.
Instead of hoping you'll magically do a handstand one day, create the habit of doing the required workouts on a regular basis.
We recommend 3 to 4 sessions per week for best results, but it's usually better if you can do a little bit every day.
Even if it's just 15 minutes of work, it will pay off. We have the case studies to prove it.
Habits Are Your Action Steps.
Your habits are closely tied to your motivation. If you've gotten out of the habit of working out regularly, you might feel demotivated. So the first order of things is to reestablish some habits that are good for you.
You might not feel motivated to work out much right now. But recommitting to that habit and sticking to it for a few weeks will blossom into more motivation to keep going on a regular basis. Then it becomes a robust positive feedback loop and you keep going.
Don't Bite Off More Than You Can Chew
Don't mess up because you try to do too much at once. Start small instead.
With our programs, we encourage you to do something everyday. It doesn't have to be a full-on training session that takes you 45 minutes. But if you do a little bit every day, even if it's just some stretching and light movement, you'll build momentum and establish a training habit that sticks.
As you get into the groove, it gets easier over time, and that's when the fun starts.
And even with the best habits, we can all benefit from some feedback and support.
We're Here To Hold You Accountable
Most people go further with a support system than trying to go it alone.
At GMB, we've created an amazing community that won't only cheer you on, but will help and guide you along the way. Got a question? We've got answers. You should never feel like you're all alone (because you're not).
We approach the process of habit creation and accountability in two ways: Alpha Posse and our Eating Skills.
👉 Build Habits With Coaching And Ongoing Support
🤸🏻‍♂️ Alpha is our online community where you get feedback and support from top GMB trainers and other members just like you.
This is where you can level up your abilities and have a lot of fun doing it. You'll get access to:
→ Exclusive Courses and Content
→ Personalized Coaching
→ Your Own Personal Cheerleading Squad
If that sounds like fun, Alpha is for you.
🌮 Eating Skills is our unique coaching experience to help you transform your relationship with nutrition. And over the course of 20 weeks, you'll harness proven strategies for eating in a way that's healthy for you with less stress and better results.
It's not about fad diets, or super strict meal plans. We give you the skills to make food work for you, sans the gimmicks.
Now… it's time to pick your plan.
Step 3: Pick Your Plan And Get Started
Now that you understand your baseline, how to set goals, and create habits that stick, it's time to get started.
Our programs are proven by over 107,850 clients around the world, and they're accessible to you 24/7, anywhere you want to train.
We've spent hundreds of hours recreating how our programs are experienced with our new platform we call Praxis. Once you're in, all your programs are accessible from your phone, computer, or tablet.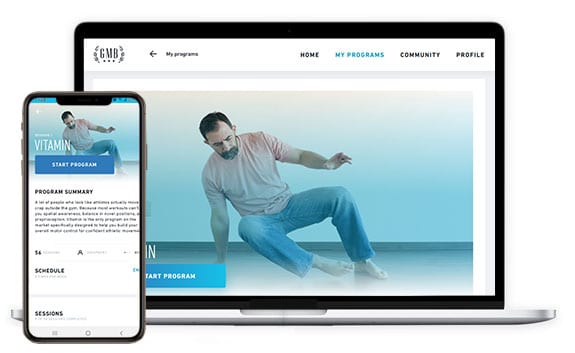 Below we've put together some options to help you reach your goals depending on where you're at, what you need, and how you want to go about it…
🚨 Most importantly, get started.
You can always make adjustments later. But your goal today is to choose a plan below that makes the most sense for you. If you have questions, let us know.

What Do You Relate With The Most?
Beginner
"I'm Just Getting Started With Working Out"
Do you want to get started with training but aren't sure what to do? Do you want to build strength, control, and get more flexible? Do you want easy-to-follow instructions for every movement?
If this is you, we've got a plan all set up and ready for you to take a look at.
Intermediate
"I Have Experience Training And Want To Improve My Skills"
Do you have some training experience, but would like to get stronger? Do you want to command more control over your body, be more mobile, and do some more challenging stuff, like handstands, pull-ups, and single-legged squats?
Sound like you? We've got you covered and we'll teach you how to do all the hard stuff. 😄
Athlete
"I'm Athletic And Need Something To Support My Training or Sport"
Do you already work out with weights, do body weight training, practice martial arts, or participate in a sport that requires more coordination, control, and mobility?
If so, we've got a plan that will help take your skills and control to the next level.
Beginners: Just Getting Started? Here's How.
Your main focus is to establish a consistent, yet effective, workout routine. Elements is the best place to start in building this movement practice.
You can do it anywhere, even in the tiniest of spaces. We know because we've got the clients to prove it.
In saying that, you must keep this in mind. Moving well will always boil down to the following principles:
Strength: Being strong with your own body weight in various directions and unusual positions.
Flexibility: Moving your body through ranges of motion with fewer restrictions always makes daily activities much easier.
Control: You want to have full command over your body's ability to move and function the way YOU want to.
If you're missing out on any of these, you'll eventually get stuck and frustrated. Thankfully, you'll get good at all of these in our baseline program, Elements.
Case Study: First Program I've Ever Done Start to Finish
I tried the home programs that everybody knows about, and I was just bored to tears. And I tried Crossfit and that was okay, but it took up all my free time.
But I did Elements, and it was the first program I'd ever in my life just gone start to finish. I felt myself getting stronger. My back pain started to go away. My squat got better. The flexibility was coming without me really having to work on it directly. It's magic. The movements are tough, but they don't feel as tough as they should be for the gains that you get, if that makes sense, because it's so much more fun.
When my kids are around I say, "Let's do some exercises." You can do it no matter who you are, where you are, what your situation is.
Elements will help you build strength using nothing but your body weight, increase your range of motion, and grant you the ability to move how you want.
Plus, we offer 3 types of sessions where you can choose to work out for 15, 30, or 45 minutes at a time. So having time shouldn't be a problem, and you don't need any fancy equipment. 😄
After your first 8 weeks of Elements, do it again. Not only will you take note of how much your strength and ability to move well has improved, but you'll be able to perform harder variations of the movements you once struggled with.
💪🏻 Your Step-By-Step Plan:
Getting Started:
We recommend pairing Elements with Eating Skills. While you build up your strength, mobility, and control, you will also gain valuable nutrition principles you can use for life. You should cycle through through Elements twice, which will take you around 4-5 months training 3-4 days per week.
Continue Progressing:
After you've made it through Elements twice, you can move onto Integral Strength to keep getting stronger, and start working on harder movements like handstands, single-leg squats, and pull-ups.
Also, developing adequate flexibility early on will pay off in dividends as you get stronger. Our Mobility program guides you in a systematic way to get flexible without having to piece together obscure stretching routines from the internet.

That should keep you busy for the next 6 months. Now, it's time for Elements 👇

Build a Consistent Training Habit With a Foundation in the Basics
With Elements, you'll build a foundation of strength, flexibility, and control, setting yourself up for a successful lifetime of staying fit and active.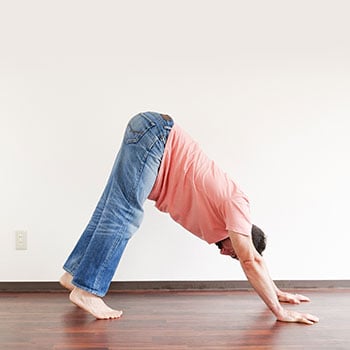 Intermediates: Keep Building Skills And Making Gains
Since you're familiar with training and competent with your movement practice, it's time to kick it up a notch. We want you to keep getting stronger, but also develop your ability to move with fluidity and control.
Our program, Integral Strength is designed to get you proficient at the basic bodyweight movements with minimal equipment. You'll learn the squat and its variations, push-ups, and pull-ups. But this isn't just another strength training program.
Integral Strength takes into account that getting strong just to be strong is shortsighted and doesn't always carry over into other things you want to do. You'll build power, endurance, and control that will complement any other movement or sport you're doing.
💪🏻 Your Step-By-Step Plan:
Getting Started:
We recommend pairing Integral Strength with Eating Skills. As you make gains, get good at push-ups, and perfect your handstand, you'll benefit from easy-to-follow nutrition guidelines to fuel your body.
And if you want more guidance, coaching, and support, join Alpha.

Integral Strength should keep you focused for the next 4-6 months.
Use Skill-Based Training to Build Practical Strength
Integral Strength is a skill-based strength program that helps you build practical skills and strength that carry over into your beloved daily activities.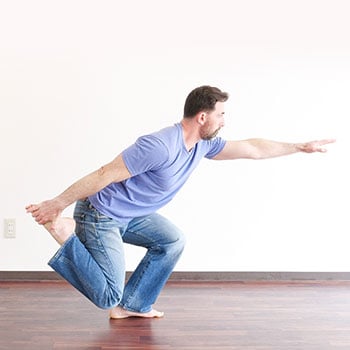 Athletes: Gain More Control And Fluidity
No matter what you're doing… lifting weights, cycling, martial arts, or dancing, you'll benefit from more agility, confidence, and control with your movement.
For people like you, we created Sequences.
💪🏻 Your Step-By-Step Plan:
Getting Started:
We recommend pairing Sequences with Eating Skills. You already know how to train hard, but your nutrition deserves just as much attention.
Expanding Your Abilities:
Alongside Sequences, you'll want to check out our Mobility program.
If you have any limitations in your flexibility, it will show up in your training. We give you practical methods to increase you flexibility in a systematic way, as opposed to haphazardly stretching whenever you think about it.
As an advanced trainee, you'll fit in well with our Alpha community.

At this point, people like you will need to pay more attention to the details to keep making progress.
Build Agility and Athleticism
Mobius is a guided program in physical re-education. You'll develop the kind of dynamic agility that leads to confident grace in virtually any athletic environment.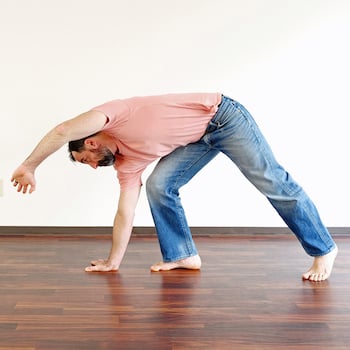 Things To Keep Top-Of-Mind
Too Much Sitting = A Stiff Body
Life has changed for many of us the last few years… and with that comes lots of sitting through too many Zoom meetings. As a result, improving and maintaining your mobility is more important than ever.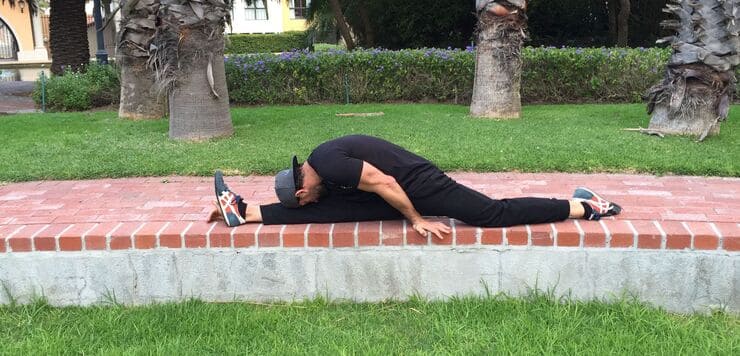 Now's the time to lube up those stiff joints.
But where do you start? You could google a 'stretching routine' but let's be honest… stretching is pretty frustrating for most people because you're either really good at it or you're not. But being limber isn't for the select few.
Most everyone will benefit from flexibility training but just telling you to stretch more isn't that helpful and usually becomes something you try out for a day or two and then forget about until you really need to be flexible.
Flexibility is sort of like a AAA membership. You never know when you're gonna need that tow truck to pick you up or when your battery dies and you need a replacement roadside. But it's a damn good benefit to have. Being mobile is a great asset to have. And it's within your reach with a little effort.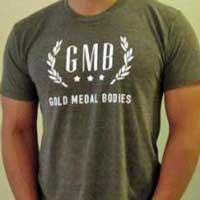 Simon Robinson
United Kingdom
Changed the way I stretch
I didn't really understand how to stretch before or how to breathe while stretching. Grouping of specific areas also helped a lot because I didn't understand that before either! Also the videos are short and to the point which is great because stretching is boring enough without having to listen to someone talk about it for hours or having to fast forward to the relevant parts. I really liked the format.
With
Mobility
, you
will free up your body
to get into the ranges of motion needed to do anything you want. It's a systematic process we've put together that can be done on its own, or alongside any other program you're doing.
Build Flexibility That Actually Helps You Move
GMB Mobility is a guided program that improves your total body mobility. You'll resolve restrictions so you can finally move and perform your best.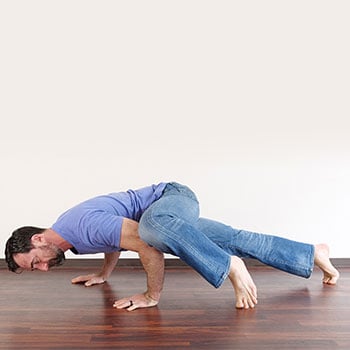 🧘‍♂️ Don't Neglect Your Rest And Recovery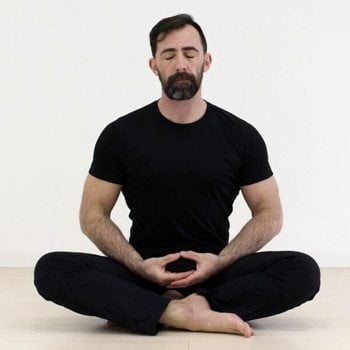 You should be good at this point in terms of training for the next 4-6 months or so.
But what are you doing in between sessions? Progress happens in your brain and body while you're recovering between workouts.
And you can ensure you are recovering well by using our Regulator add-on. Regulator is to be used as quick off-day practices to speed up recovery and avoid injuries.
Consistency Is The Key
Anything can be accomplished with focus and regular practice.
More strength, flexibility, and control are all within reach. Have you picked your plan yet?