You have serious training goals, and you know you have to work hard to get there (that marathon isn't gonna run itself!).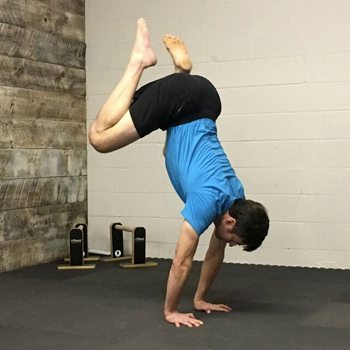 But as important as it is to have clear goals and to put in the effort needed to achieve those goals, it's just as important to cultivate a mindful and flexible approach to your training, and to emphasize playful exploration of movements.
Why does playful exploration matter? Well, for one thing, it's fun. But perhaps more importantly, it's an essential part of learning and improving your skills.
(You can learn more about our approach to play, and why it's so important here).
So how do you balance a goal oriented approach to training with an emphasis on playful exploration? The approaches may seem contradictory at first, but in this article, we'll talk about how to balance them together, so that you can get the most out of your practice (and make faster progress toward your goals).
Keep Your Eye on the Prize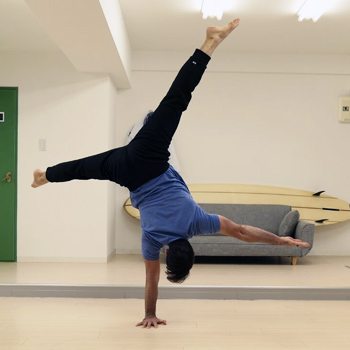 We'll start with the obvious: goals are important.
When it comes to your training, having clear goals is essential for staying motivated and for continually improving your condition and abilities.
Our Integral Strength program is a good example of focused, goal-oriented training. The program is built around specific goal movements and skills, and there is a clear road to get from where you are now, to whichever variation of those skills is a most appropriate goal for you.
This targeted approach is essential for achieving skills that are often quite new and daunting for people used to other forms of exercise.
Taking a willy-nilly approach often leads to spinning your wheels and wondering why it's taking you so long to make progress. It's also why people make faster progress with a good coach supervising their training.
There's no question: focusing on your goals is important.
…But Don't Miss Out on Playful Exploration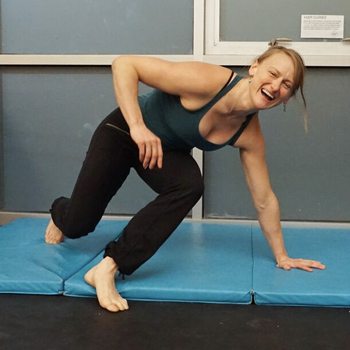 The trouble with being so goal focused, is that with the endpoint always in sight you may miss the lessons inherent in the journey along the way.
You shouldn't be thinking of the training routine you'll be doing 6 weeks from now when you're performing the one today. It's the daily process, each day after another, on and on, that gets you where you want to go.
Don't skip that process, physically or mentally.
Mindfulness is a big buzzword that perhaps gets a bit overused, but it simply means keeping your intent clear within each moment and action.
In golf, if you think about making or missing the hole, you'll often get frazzled and duff the shot, but when you think of a smooth swing (the process), your ball is much more likely to fall where you want it to.
And the same is true with training. A clear presence of mind in every repetition of every exercise leads to improvement in your skill. This happens in small increments, yes, but those add up over time to significant changes. You'll be learning more and more as you go, and that's the whole point.
It's also much less frustrating than looking a few steps ahead with a sense of hurrying to the next level. The frustration occurs when you feel you aren't moving on as fast as you should be, but that timetable you've set for yourself is often wrong.
Remove the stress of getting there "on time" and you'll be able to set your frustrations aside and concentrate on the process.
Zen and the Art of Nonbinding Focus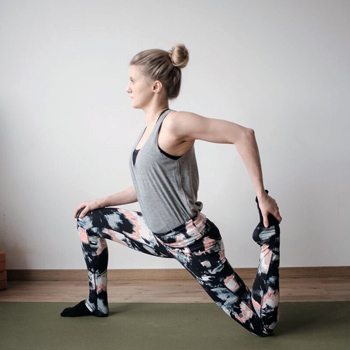 So what should you do? Have an intense focus on a goal, or separate yourself from that desire?
Well, you should do both of course!
At first glance they seem like incompatible attitudes, but when you look deeper you'll see that they are intertwined.
A goal mindset is in the micro, a laser beam focus of what you want out of your training in the short term. What do you want right now? What is it that can't happen soon enough? Whereas your long term, rest-of-your-life attitude should be one of continuous learning and play.
Goals in-and-of themselves are not bad, of course, but the extreme focus on those goals to the detriment of everything else will tear you down.
In the long run, goal oriented training should be looked at as a short term necessity for progress that helps direct your efforts, but not as the true motivation for yourself. Lifelong learning and self development for its own sake should be the overarching reason for training and leads to more consistency and enjoyment.
3 Strategies for Balancing Goals and Exploration
So how do you balance these two approaches to training? These 3 strategies will help.
1. Schedule Play into Your Routine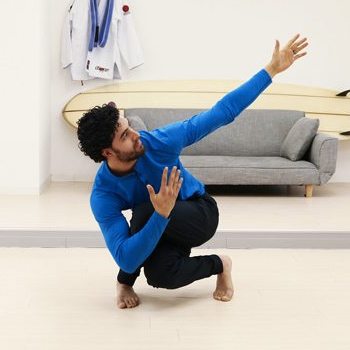 It might sound counterintuitive, but putting "play" on your calendar–especially when you're new to this approach–is really the only way you'll start making it a part of your routine.
When play time is just as much a part of your routine as your goal oriented training, you'll get the maximal benefit from both.
Here are a couple of options for making this happen:
First, in this next week, add on 5 minutes of free exploration to the end of your training sessions. Try some new moves or work on some that you've been neglecting for a while. Just be sure to do it at the end of your workouts. After this week, take stock of how you feel and how you performed, and see if this benefits you.
Second, if you already know that you would like to do this, then set aside at least one day in your training week where you don't worry about the sets and repetitions of an exercise and just perform that day's exercises as well as you can for as much volume as you want. And change the exercises you do that day to be completely different from your other training days.
Give yourself free rein to move and explore various movements without aim or direction.
2. Use Autoregulation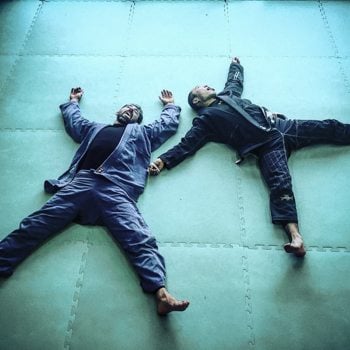 Here, you'll bring a sense of mindfulness into your practice. With autoregulation (which we talk about in far greater detail in this accompanying article), you'll start to pay careful attention to your performance level in your training on each day, and make adjustments as needed.
On the days when you have a significant drop in your ability level (as compared to previous days), use that time to drop the planned regimen and rather than just ending the session, work on playful movement.
We've all experienced those days where our workouts just aren't going well. Without this playful movement approach, you're left with two options: a) call it quits for the day, or b) try to push through your hard workout anyway, risking your technique and safety in the process.
Neither of those is a great option. Adding playful movement into your repertoire will help you use the time you had already set aside for training, just with redirected energy.
3. Give Yourself a Wide Bandwidth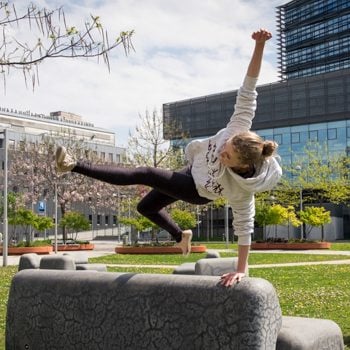 Here's where we can bring a sense of exploration into our more goal oriented training.
Typically, when working on intense training goals, we have a tendency to be very strict with ourselves in terms of form, set/rep scheme, etc.
Being strict with form is important, of course, but only insofar as it relates to safety. When we give ourselves a wider bandwidth for error, we give our brains the opportunity to learn from mistakes and improve technique next time.
When your skill session is too restricted, you aren't allowing yourself the opportunity to get the maximal motor learning from your work, but you do want to make sure there are some parameters so that you're staying safe. Give yourself room for healthy error and you'll improve and retain your skills much more effectively.
(We talk in greater detail about the science of motor learning in this article).
Balance Work and Play for Long-Term Progress
Charging from one finish line to another incessantly is the fastest way to burn out.
Yes, we need a focused goal to shoot for in the short run, but the long run doesn't need to be a never ending series of hard fought achievements.
Allow yourself to make mistakes and play and experiment, keeping a sense of play and wonderment in your training. That's how to keep growing and improving for the rest of your life–keeping the long game in mind.
Our Movement & Mobility Bundle balances goal oriented training with movement exploration, and will set you up for success in the long term.
Master Your Body's Capabilities
MMV includes our 3 most up to date courses to help you balance intense training goals with playful exploration, so that you move and feel better.