We are living in crazy times. We're beyond pretending this isn't real. It's real. And many of us are under lockdown, stuck in our homes, trying to figure out what to do with ourselves.
Lucky for you, you've got us.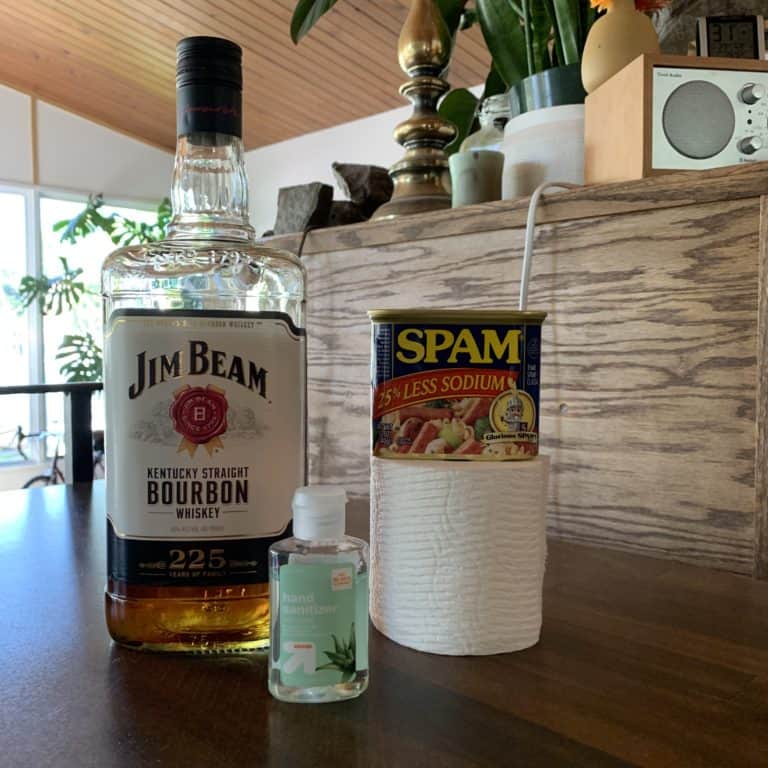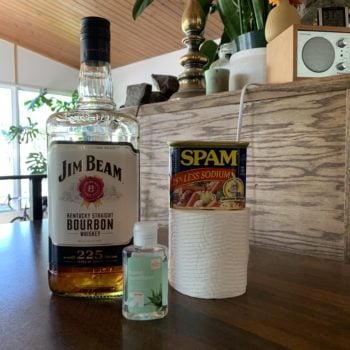 GMB has been operating across timezones and oceans for ten years. We've tested our training plans and principles with thousands of clients who use our material along, in their homes. We've got a lot of experience with the challenges you're quite probably new to facing.
This episode will teach you:
How to stick to a consistent routine when nothing in the world feels like it's consistent or routine
How to have genuine social interaction with people you care about and avoid the social media cesspool of toxicity
How to manage your mental state under stressful conditions
What you should be trying to achieve in your home workouts
Setting appropriate and useful goals for yourself
What tactics and strategies we've found most effective
Why using a proven training program will make everything easier
This is a longer episode, and we tried to cover a lot of ground without repeating trite or obvious advice you've seen elsewhere.
We hope you find this useful. Please share with anyone you know who's struggling to take care of themselves. We're all in this together.
Vote on show topics, ask questions, and be part of the GMB community.
Some of the resources mentioned in the show:
Articles:
Tutorials:
Programs:
Other Programs We Like:
Transcript of the Lockdown Edition Episode
Andy: All right. All right. Breaker one nine or welcome to the Global MeatSpace Ban podcast. Because we are currently in a Global MeatSpace Ban. You are not allowed to leave your home. Talk to people. Everything is virtual, including this particular discussion.
Ryan: Lock it down, lock it down. That's right. Crazy times right now.
Andy: Crazy times. It's actually interesting. When I opened Twitter, it's funny because the world is discovering Zoom. The world is discovering tools that basically, have been part of my everyday life for a long time. About 70% of my social interaction happens through video chat.
Ryan: I actually think we could say a larger percentage. I'm willing to say like, as far as like both of us, you know, I mean, since we kind of have like an online business and all, yeah.
Andy: So anyway, yeah, that's where we're at is right now. A lot of people, and if you're listening to this, you are probably in a situation because for your own safety and that of people around you, you want to not be going out very much.You don't want to be in large crowds of people. You don't want to be spreading things around, and so for most people in the world, this is an unfamiliar situation. And especially if you're talking about, you know, things like fitness, things like your mental health, things like how you can actually be productive and get things done.
Well, the good news is that Ryan and I and GMB, our whole team, we've spent the last 10 years basically learning how to be effective under the circumstances, which came about accidentally because we just happen to be living in different places. But we have. Tested and iterated on these things. We have a team of people in, you know, five continents here that we work with every day and you know, 65,000 clients that we have.
We've tested our methods for training and learning to learning to train yourself at home. Through the internet without needing somebody standing over you, correcting your forum. So we are pretty good at this stuff and we have some really good tips that we're going to be sharing with you about staying sane and also what actually works for you in your training.
Ryan: Yeah, absolutely. You know, we're not going to go into, you know, what to do with the virus and things like that. We're not doctors. We're not anything like that. It's just be smart, be safe, and be considerate of other people. And I think we can just leave it at that. So let's get into the stuff that we're really good at and we're going to start off by: staying sane. I think that's really the big thing, right?
Andy: And not to interrupt you, we're not saying that either, that we're experts on sanity or really models of it. However from what we hear, these might help you. Sorry, carry on.
Ryan: Thank you for adding that. That was very important point. But yeah, trying to stay sane, is something that Andy and I have been working on again, like over 10 years and I don't know if I'm sane or not, but we'll just get into it. I think the big thing too is this understanding that, there's going to be change and you just have to focus on the things that you can control. That's it. And yes, being worried about other things I get that and it can be scary, but there are things directly in front of you that you can control. It's really going to help out. And this is kind of what we want to talk about today, those things. And so one of the major things is your routine. And so you can focus on your routine, and setting yourself up for a routine even while you are under lock down and you're restricted to being in in your home is going to be a very important part of being able to continue and work through this. And so figure out something that's going to be good for you. You might be by yourself, like literally, you might not be married, you might not have kids or things like this is going to be especially challenging for you, but again, this is where routine can come into play. And then also looking at accountability, not only for yourself, but seeing if you can, you know hook up with someone else online and keep each other accountable, check in, give each other some challenges or things like that, keep it fun.
And again, when we say check in with people, we're not just talking about social media. That's, I think, especially important, to be honest. Stay off of there as much as possible. Yeah. There's some crazy stuff on it. I mean, honestly, you don't need to be adding gasoline to the fire.
Andy: Yeah. This is something that's really, really important. I know a lot of people when they start working from home or in a situation like this, they, they crave the social interaction. And so our first instinct is to go onto Twitter or Facebook or Instagram because that's where we tend to socialize online, right? But what I would suggest is staying off of these things.
I mean, you don't have to stay off of them fully, but don't look at that as your primary means of social interaction because what you're doing, what you're going to see happening there is, let's say that you're, you're wondering, you know, how your folks back home are doing, right? So you go and you look at your mom's account and you see the thing she's posted and you might comment on there and then two hours later what happens? You get a notification and it's, you're crazy. A conspiracy theory, Uncle Charlie who has replied to your comment with like a nine paragraph screed that is just going to piss you off and make you hate life, right? Don't do this.
Facebook is not a good model of actual social interaction, and it's not a way that you can go deep and really check in with people. If you want to have genuine connections with people and interactions with people, I suggest, two things. One is email and the other is text message, whichever onem depends on the nature of the connection. But what I would do if I were new to trying to have relationships with people from a distance, right? This is something I've been doing for a long time, so this works very well.
First, just sit down and start, write out a list of people that are really important to you, people whose relationships mean a lot to you, that you get value out of, that you feel like you're close with that person. It feels kinda kind of silly to have to do that. But the thing is, if you go on Facebook and just start looking, you're going, you know your family members and your close friends are mixed up with your second roommate from college, and you've got 5,000 friends. You get a quarter of the way through the list and you're suddenly just exhausted.
So, skip that. Just get all a piece of paper and a pen and start writing down the relationships that really means something to you. And then think, is this a person that I'm in a similar time zone with, that I should contact through text? Or is this a person that lives further away that I should contact her email? And then this is from there. It's simple. Just shoot him a note, right?
Don't maybe do all of them at once because then you're going to be really overwhelmed when everybody starts replying. But you know, maybe send two emails a day to somebody that is close to you that doesn't live nearby and you know, send maybe one or two texts to people that you want to check in on.
And that way you don't have to come up with original content. You don't have to find a funny meme. You don't have to. Have a joke or worry about what someone else is going to chime in with. You're going to have a genuine interaction and you can check in with people and say, Hey, how's it going? Like, are you okay?
Right? Or whatever. You know, Hey, I'm worried about your mom, or you know, are the kids out of school or whatever. Any of those things. And you can quickly and easily check in with people. You can have a private, real close human connection and communication and you don't have to worry about any of this crazy stuff. So that's my long discussion of this point of, you know, don't try to replace real human interaction with social media sites because they're not made for that. Instead, use more old school tools, contact people directly and foster the actual relationship you have. That I think is the most important thing that you need to do.
So for, for sanity, socially, you know, don't think that you're going to be able to replace like, large scale social interaction with Facebook. It just doesn't work that way. Focus on the close relationships. That is where you're really going to get more leverage.
Ryan: Hmm. Good, good stuff. Personally, I use WhatsApp. That's just me, you know, and so I just have a very small, very small list, if you will, of people that I communicate with on WhatsApp. And those are the people, like for example, my very close friend back in Wichita, Kansas, Gavin , that's how we communicate in all the time. Anyways. So, another way to think about it is, who is a person that you would like to do a long distance car ride with that you could actually deal and handle, communicating with this person and also that you want to learn more about that person. So great. Great stuff you said there, Andy. I really like it.
Other thing too. So we've talked about having that routine, focusing on routine. Really whatever, it doesn't matter to be perfectly honest. Right now it's just setting up a routine. You know, checking in with as another person that we're just talking about. The other thing is do physical things. So this is, this is important, so stay physically active, but I want a little caveat here is that don't. I think that you should be setting any new personal records for things or think that you need to be, you know, killing yourself and, and nailing this routine or whatever during this time.
I think it's very, very important to understand that there's a lot of stress happening around you right now by adding more exercise, by trying to push yourself too hard, you're only adding undue stress. This is going to break down the immune system. And it's actually gonna just not be good for you, anybody.
So, I'm really, really encourage you to focus more about exploration, enjoyment, and doing physical things that you can in your house, around your house, outside. This is another point I think is very important. If you can get outside into nature, and by nature, if you just have a little park across the street, go over climb a tree, hang out, whatever, you know, just get outside, literally just look at the grass and just chill a bit.
You know, do some bear walks, monkey or whatever out in the grass would be maybe just good enough, but just stay active with the things that you're doing. So I just really think that's important again, to say, don't look at this as a time to try and set new , physical goals or things like that. Just be active. Try and stay in a state of mind where you can enjoy whatever activity that you're doing, whether it be in your house or around your house right now.
Andy: Yeah, absolutely. You know, it's important to know how to navigate physically the space that you're in. And most of us in our regular routines are, our physical activity tends to be when we're going from one place to another, commuting and that kind of thing, right?
So if you're not doing that, then the tendency is, and this again, this is when somebody, when most people for the first time try working from home or something, what happens is they realize that, Oh, I just noticed I've spent six hours on my sofa without moving at all. Right? I really, Oh, I've been needing to go to the bathroom for three hours, but I've been subconsciously holding it because I just didn't want to get up and right.
This happens. It's funny, but we've all been there. This is a thing that it really is true. And I think more people are experiencing this now. Right, but you also have to learn how to navigate the space you're in. If you are staying inside too. And that means, you know, learn to get up and walk around yourself, learn to, you know, go stand up and put your laptop on the kitchen counter and work that way for a little bit if that's what you're doing.
You know, you need to move around in your space. And we're not just talking about exercise because there's more to life than exercise. We always say this, even in the best of times, your physical activity should not be exercise. And we wrote a great guide that has like 57 non-exercise physical activities that you can do.
Most of these you can do at home and don't even require any space. You don't need to put on your fricking Lycra to do them. ,you can do them in whatever clothes you're wearing. But this is all part of learning to create a better routine for yourself that's not based on commuting, but is based on, you know, living in the space you have.
And this, this thing was routines is so important. Get up, shower, change clothes. Eat some food. I don't care if you think intermittent fasting is the optimal number one best way. You know, make yourself a meal in the morning. If your meal is coffee, that's cool, that's fine, but make yourself something.
Prepare something for yourself. Consume it. be mindful of these things and do them on a schedule. And this is how you keep yourself from going, stir crazy , and check in with people regularly. Tell them that you're, you're still doing your routine, you know, share, share pointers and advice, things that you like doing.
You know, this is how you keep yourself from going crazy and try to stay calm. Go to bed at a regular time. It doesn't matter if you don't need to get up to get in your car for rush hour. Go to bed at a regular time. If you replace your regular 10 o'clock bedtime with two hours of scrolling through Twitter, you're not going to be better off mentally.
Or if you're not going to sleep well or you're just, again, it's going to break it down. You know? And this is another thing, actually just on that note, our friends at The Ready State, Kelly Starrett has been talking about on his Instagram. A lot of really helpful tips with down-regulating, controlling your stress levels and how to release this tension that we build up physically and mentally. Check out their stuff and the tips that they've been sharing.
Ryan: I've personally found it really helpful. Oh, it's wonderful. The Ready State. Yeah. So other thing I want to say about that too is this is a good opportunity because you mentioned drinking coffee in the morning. This is a great opportunity to be honest, to just sit down and actually enjoy your coffee.
If you don't normally do that, instead of just pounding down the coffee to hurry and get to where you need to be going, this is a great opportunity to just really just sit down Be aware of what's going on. Something else too, that you know, both you and I love doing, Andy, and that is finding new music.
So this is a great opportunity right now for, I don't know if you're on Spotify, it really doesn't matter what you use, but kind of going down that rabbit hole and checking out some new music or maybe going back and finding some music that you used to enjoy and you forgot about or something. But this is an opportunity for you to really get deep with that. the cool thing about that, it'll take your mind off of everything. You have fun. Maybe you get up, dance around, you know, whatever. It's, it's really a great opportunity. And if you look at it that way, right now, don't look at it as, Oh, I'm stuck at home. I'd be like, sweet. There's opportunity for me to like check out some new stuff.
Andy: And for anybody that's out there thinking, but I don't like music. I have one question for you. Are you even human? What, why, what? What's, okay, moving on. Yeah, I like the idea of being stuck at home because I have like 200 books on my list I'm trying to get to.
Ryan: Books! Ah, great time. Let's quickly talk about staying calm. I want to touch on this briefly. We did a podcast before where I discussed breathing techniques. So, because you do have a little bit time right now, go back, check out that podcast on breathing. There are some techniques I explained in there that can help you as far as, if you might feel a bit your heart rate going up a bit, how you can, you know, bring yourself down a little bit in terms of breathing. That was a good time to go back and listen to that. So, let's move on. Let's talk about training. Okay. So. You're at home and you don't have your gym, and you know what? It's totally cool, right? You're going to be fine.
Andy: We would be pretty stupid if we did not go on and mention the fact that our programs are freaking awesome. We, like I said, we have been, we have been practicing how to make programs that work for people. On their own. Looking at a laptop for 10 years. We're pretty good at this. We've gotten a lot of feedback from people. We've gotten a lot of people that have said, I've never been able to follow an online program before that have done multiple programs of ours.
So what we're about to talk about is, some of the tips, some of the things that we've kind of built into our stuff and some of the, the sort of parameters that our philosophy of programming is based around. So. This stuff is very, very proven out by our material. If you don't want to buy our programs, I mean, you're crazy, but that's completely your decision.
Use these ideas with other material that you're using and it will, it will make it more effective. and if you just want the easy way to do it then by our stuff. But otherwise. So let's get into some of the things. I think the first place that we need to start is that, just like we said, with a social interaction and with routines and stuff, don't try to replace what you are used to doing with an at-home version. Okay. So there's a couple of sort of like bad, poor logic patterns that that falls into. But there one is that, don't, don't think that this is, don't assume this is temporary. Don't assume that this is going to blow over in a couple of weeks and you're just going to be back to the gym, knocking out PR's.
Okay? That's probably not going to happen. but even if it is. Look at this as a time to do something different. Some novelty, call it a de-load if you want, but don't try to mimic what you're doing elsewhere in a different situation. what you end up with is a half-ass version of usual, and you miss out on the opportunity to really take advantage of what you actually can do of the strengths of the situation.
So number one thing is that we always talk about training cycles. We always talk about looking at things in terms of having a sort of goal for what you want to achieve in any particular amount of time. Let's say that you assume that this is going to be a small two week at home training cycle if you want to, if you want to call it that, that's cool.
If it goes longer, that's fine too. But look at this as its own training cycle and instead of trying to mimic what you normally do, think of what can I achieve. At home without a lot of equipment. What can I do that's good for me that I can achieve now that I normally would not do if I were going to the gym or if I were doing my sport or if I were doing the things I normally do?
How can I see this as an opportunity to do the things I've been putting off? To handle some things that I know I've got weaknesses in, to address some, you know, another goal that I've never had the time to pursue. This is the time for that. Number one, don't mimic, make this its own training session, a training cycle, and plan it that way. Let's look at some things that are worthwhile for a home training cycle. So some goals, that we tend to recommend and some examples of things that you might do.
Ryan: Yes. Okay. Well, one thing, especially during this time right now, look at what you can do every day. Now, honestly, in, in my case, I always do something every day. It doesn't mean I'm hitting it hard every day, but I'm just moving around a little bit. And so, for example. Let's say, since we're going into this example of things you can do, let's just look at locomotion and handstand, okay? And we'll just keep it super simple. And the reason why is because you don't need any equipment, okay?
You might need to move your furniture out of the way a little bit. That's fine. Okay. But you can do this at home. It's totally cool, and this is something that you can do every day a little bit, a little bit. You're going to be getting better. You're going to be improving your strength or flexibility in your control, also it's going to be fun. Okay, so handstands and locomotion. And so how would you do this? Well, that's really up to you and you know. We have everything laid out for you. If you go to YouTube, check out, the YouTube or pardon me, the, the handstand video that we have. It's all laid out there.
There's plenty of locomotion examples as well on YouTube. I'd been posting some, some follow along type sessions anyways, along this, but, you know, look at locomotion, looking at handstand, and that's something you can do every day along the lines of flexibility as well.
Andy: So, hold on. Just so you know, and we're going to link to this on our notes for the show too. So, follow the link, go to the website, and we have, if you don't know where to get started with handstands, we have the greatest guide on the planet in terms of free material for that super in depth. It is everything you need to get started with handstands. If you're trying to go further with handstands, I highly recommend our friend Emmett Louis.
I think Handstand Factory is the name of their program. That takes that to a very, very, deep level. and these are all things that you can, you know, do at home, on your own. and you don't need anyone's help for this. We also have lots of coaches that can help you with this stuff too. so anyway, and for locomotion stuff, we have tons also articles on our site and programs that work on this stuff. So that's the resources. It's on the site, find it. Moving on to flexibility.
Ryan: Yeah. and I will say it is, I've, we're going is we're giving you a lot of options. It's talking about a lot of different people, our friends and things like that. But don't think that you should be mixing everything in and, and, you know, making this into like a two hour session or something like that.
Yeah. You, you have some time right now and you actually might need and want to move around and do that for two hours for things like that. I think that's perfectly fine, but just take it in consideration that. it is still good to have a goal in mind. A specific goal that you want to work on. This is also going to help you as you're moving forward.
Again, we don't know how long this lockdown is going to be, and so look at it as a training cycle and say, all right, so this training cycle, you could even just say it's going to be a month long and you actually develop a program and you just follow that program. having that routine that we've talked about earlier, is what's gonna help with this.
So flexibility. Look at the things that you need to be working on that you have been neglecting, otherwise, a lot of different ways you can look at this. flexibility is a very broad topic we can be talking about within there. mobility needed in order to help you with flexibility down the road.
You could be talking about, as a matter of fact, balance. There's a lot of different ways of looking at this. Again, check out the articles and things that we have regarding flexibility and choose something that's going to help you. Other little things out there. I think of, our good friend Mercedes, who's also a GMB trainer and she has a lot of online bouldering, climbing in programs and, you know, can't get to the bouldering gym.
You can't get to the cracks to go climb. You can focus on your grip strength. You can focus on, you know, the other things that are going to help you with your climbing. Likewise, Brazilian jujitsu, if you're doing Brazilian jujitsu, if you're doing any other martial arts, this is a fabulous time for you right now to focus on your mobility, and you can also do some solo drills at home.
So, you know, it's not that you're taking necessarily or sorry, that you're not doing your particular activity. It's that you're focusing on things that are gonna help you for when you get back to your activity. other, other places in your body as well. Just look at your joints. Go through your body and look at your joints.
Are you having issues in a particular place? And by issues, what I'm talking about, look at your range of motion. If, let's say for example, up until now you didn't maybe even notice that your neck mobility was lacking and for whatever you needed to be. Or maybe you just feel that your neck is pretty tight and you haven't noticed that before because you're too busy doing everything else right.
Well, this is a great opportunity for you to sit down or stand up or whatever you want to do. Literally go down your body from head to toe, moving each part of your body and say, all right, what is going on in my body? This is your chance to assess what's going on in your body. Then you can take the time to address it.
Okay. My neck mobility isn't what I thought it was. How can I make that better? And then you can just focus specifically on that particular place and do that with every single joint in your body. This is going to help you down the road. It's going to give you that feedback that, you know, and by hitting these areas, when you get back to doing whatever it is that you're doing, you're going to be better for it. You're going to feel better, and hey, life is going to be great.
Andy: Right? And so, you know, lots of things to look at when you're thinking about. You know, like Ryan said, we're giving you a ton of options. But the key is to look at this as a training cycle. Think of what you want to achieve during this time that you can do at home.
And then either you're trying to achieve something that you normally wouldn't go after, like skill or something, or you're trying to shore up a weakness that you know, don't usually address, right? So there's lots of ways that you could approach these things. And we've got programs for most of them. And, basically it's up to you to decide what you want to sort of base your routine on and what you want to be focused on and pick something and then again, work that as a cycle, work it into your routine, make it consistent.
You know, get some accountability on it. You know, check in with people that know that you're doing this. And you know, even if you have, if it's your, your best friend three States over that you text each other twice a week and say, Hey, I got my workouts on Monday and Tuesday. How about you? Right. If that's, if that's it.
That's great. That's great. You know, and they say, Oh, good job. You know, I, I missed mine yesterday, but I'm, I'm getting to it and just a few minutes after this. Right. Great. You can help each other out, even with just that, and this is a way that you can, again, you're building, you're strengthening your relationships that matter over things that do matter, rather than spending your time, you know, getting tense over crazy stupidity on Facebook. All right, so that's kind of the, what. And I, I just want to invite anyone to, if you don't know what to do, if you are just overwhelmed with options and have no idea what to do with some time to be training at home, email us at [email protected] We have a staff of people whose literal only job they get paid to sit around and wait for you to email them with questions and their job is to help you so.
Yeah. Do that. So let's talk about how to make it work, how to make this work. So this, you've decided what you're going to be doing, what you're going to be focusing on for this next sort of cycle of working on yourself physically at home, how to make it work. There's really two or three things that that make a huge difference.
One is just scheduling times and even if you're going to a gym, this is what you do, right? You set the times of the classes you go to, or you make an appointment with your trainer or whatever. Set times, put it on your calendar, set an alarm on your phone, have a time. Again, routine. It's so, so very important to make sure that you do these things at set times that you get to it at a time that is going to work and that you stick to that.
The other one is setting aside space. This is something that is, it's almost a little more psychological and for some people it's harder than others. Depends on how much room you have, but there's a couple of ways you can go about this. One is if you have a dining room or something that you don't really use, you'll clear some space space out there. Clear the stuff off the table, move the chairs out of the way, you know, pushed up against the wall and say that for the next couple of weeks, this is going to be my workout area. Cool. If you want to put a yoga mat in there or something, that's fine.
If you want to make sure that you've got like some bottles of water and a towel or something, like if you use bands or something or a kettlebell, keep it all there so you don't have to go get it. And put that stuff together. This is really important.
If you, if it's time for your training session or your workout and you have to start by changing clothes, finding your jump rope. Where did I put this? I don't have space. I've got to move some stuff. It's a barrier and it makes it easier for you to not do the thing that you need to be doing, so try to set aside space if possible. However. You may live in small place, you may share your living quarters with other people. You might not be able to do that.
So what you need then is you need a plan for how you transform that space at certain times, right? So you have lounging mode and then you have all right workout mode, right? And if workout mode, if all that means is that at 10:15 you move the coffee table out of the way. Then that's fine, right? But you should have a set plan that at a certain time you do this, you shut the door, you move the coffee table, you, clean up all the food that's on the counter or whatever.
Whatever you do, you have to have some sort of pattern of regular life mode and training mode set. Some change, some physical, visible, tangible change in your space that lets you know that you are figuratively at the gym. This is so, so important for your psychology and it's really easy to overlook, but it can be something that takes 30 seconds or a minute to do.
But having some physical change that happens in your space to let you know that this is what you're doing in this time and then you change it back when you're done. This a very, very powerful and important thing, for when you are trying to do something at home that you don't usually do at home.
Again, like when I started working at home, and having, a dedicated desk versus doing it at my kitchen counter or something like that, it made a world of difference. so. These things. They seem really minor. but they're very, very important. You know, set aside a time, set aside a space. And the last one is follow a program. This can be a program you've made for yourself. But we've said it a thousand times. We do not make our own programs. We hire coaches to make programs for us, even though we make programs for other people.
And we also use our own programs too when we're testing them out. But the thing is, is. Find a program. Lots of people have made programs or there are free programs out there. We've made many of them. We sell programs. We have friends that have put together good resources. Guys at Nerd Fitness. my friend Andy Morgan at rippedbody.com, has a really great guide, with workouts that you can do that don't require any equipment or anything that you can do at home.
There are tons of things, but follow a program. Don't just try to improvise. Every time. You don't want to, you don't want your alarm to go off of, you move your furniture and you're like, okay, now it's time to worry about what am I going to do? Like that's the worst time to be like, ah, maybe I should go to YouTube and look up some tutorials.
Well, you've just wasted 30 minutes surfing around YouTube, right? That's not what you need. You need to know what you're going to do every time you need a program. This is why programs exist. Okay. This is why GMB exists as a business, because we provide a service that is valuable to people, right? If programs weren't valuable, people wouldn't buy them.
Right? Programs are useful because they tell you what to do and you don't have to think about it. So please follow a program, even if it's a free one. even if it's one of ours or one of someone else's, or even if it's a program made by somebody that I personally dislike. I give you my permission to use their program.
Use any program, please. Okay. Those are my three tips for, for making things work when you are in this situation. Okay. let's talk a little bit more about, about social stuff again, right? Because I think this is something that a lot of our clients tell us is they love doing our programs with their families. Yeah. Do it with your wife. Do it with your husband, do it with your kids. Right. If they're, if you don't live with them, open up Skype or Zoom and do it at the same time. That can be a lot of fun too, right?
Ryan: Yeah. The family thing, I think this is, this is great. I actually just posted a video to my Instagram account a couple of days ago of where my son and I, literally just messing around and playing around like this is one opportunity. If you are with your kids, To get them involved and rather than trying to again, work out, I think especially with kids, I think this is a great bonding experience where if you can just play and explore, challenge each other. That's what I was doing with my son the other day. I would. Do a particular movement and it was kinda like, I don't know what you call it, like horse, I think is what it was called, like when I was young . . .
Andy: Follow the Leader or something.
Ryan: Follow the leader kind of thing where like, anyway, but, you know, just make it fun and explore and, and, we ended up doing that for like an hour. It was great. But yes, again, with family, the other consideration just. I know it's your family. We love our families, but understand that you're going to get sick of each other and, and be considerate of each other. And so this is also another opportunity, when you're looking at exercise together as an opportunity to bond again.
The thing is too, if you are typically used to working out by yourself and you're at home and you're trying to work out and your kids come over and they get in the way. Okay. I understand that. That's fine. Okay. This is just right now. All right, so this is something I remember years ago when I would be training at home and my kids were little and they would come in and they wouldn't ruin my workout.
But the thing is, that's not the way to think about this. Okay? Think of it right now as an opportunity for you to be closer with your family. Again, I can't stress this enough because. you only have that time with your kids at that point in their life. Be there and understand right now, this is a special circumstance.
They're not ruining your workout. They're actually helping you by being a role model for your kids and you being there and including them in your workouts and your activities that you're doing. And so please, please make that reframe so that, You can be a better father, mother role model, whatever it is that you want to look at it and, and show them that this is an especially important time for them to stay active and to enjoy the way that they move their bodies. I think that's very important.
Andy: It totally is. I mean, I don't really like older people. I think a lot of, a lot of old wind bags. I'm like 30% joking right now. But, you know, I will say, I will say that maybe the best advice I've gotten from an older person was that anytime you start to get frustrated that your kids are interrupting you or something is to think about later on how much.
You how you're going to really wish that they would call you and spend time with you later on. Yeah. So like, yeah, maybe it might feel like an interruption now, but appreciate that they are interested in spending time with you and take advantage of that. And yeah, like Ryan said, if you look at it as a, as a chance to model and encourage them, really learning to have fun and enjoy using their bodies for things. then that's always super, super cool.
Ryan: And I will say too, if this is a case where, for example, you do need some me time where you just want to do by yourself, then just let it be known. I mean, it's just as simple as that. And so this, and I say that because this is how it was with me when I didn't have a space to work out. Like I have a space right now that I can do and. And break away from my family and do that. But the thing is, is if you don't have that just to, Hey, listen, I need 30 minutes, you know, and have for my time.
And then scheduling that with your family and having time for your kids and things like that, I think also makes it easier on everyone else. Routines are a good thing, when you can follow them. But again, don't be so strict that it becomes a bit over the top. So, let's kinda wrap this up. This is getting really, really long, but I want to just say, you know, focus on what you can control.
That's it. That's really what this comes down to. There's a lot of stuff in the media that is going to affect you. Understand that, but focus on what you can control. What can you control? Your routine, the things that you're doing in your life right now? Focus on that. Be more aware of what's going on within your body, within your mind, and you know, taking charge of that.
And the thing is, again, I would look at this as an opportunity to learn more about yourself and then if you can get better at being able to control what's going on in your life right now, when things go back to normal, you're going to be better for it. And so. Again, that's just it. Don't, don't try change a lot of things.
Just I hate to say it because it's sort of like telling a person, just relax, but try and just go with the flow of what's going on right now. And, yeah, that's why I would suggest following along with the program. Don't try and, you know, recreate the wheel if you don't have to. Make things simple for yourself so that you can get into a routine and enjoy it.
Andy: Right? This is not the time to try to give yourself a the three day version of a four year degree in exercise science. You know, like follow, follow a proven routine and also like, you know, yes, focus on what you control. It goes back to my point about, you know, not trying to interact on Facebook too much.
Who cares if it's a conspiracy. Does that change, does that change anything at all for you? Does that change what you're going to eat tomorrow? Does that change what you're going to be doing a week from now? No, not at all. Who cares? So it's a conspiracy. Guess what? You still need to get up off the sofa and do something.
You still need to take care of yourself. You still need to go forage for toilet paper. Whatever, whatever it is, you still need to do these things. So focus on what you can control and do those things. Keep a routine. Stay consistent with it. Don't try to recreate regular life because you can't, it's not regular.
This is a big world changing event. This is impacting everything. It's not over. It's not going to be over anytime soon. Do not pretend that this is going to blow over by next week. It won't. This is not a time to try to be acting like everything's normal. Let this be a time that you learned some things, right?
When you look at people that are crazy successful people, that, do really important things that change the world. Very few of those stories take the form of a person just kept doing good things for a really, really long time. Almost all of those stories include a situation where a person finds themselves in a time of adversity and does something really unique and takes advantage of that, finds an opportunity and a challenge, and that's what we're all given an opportunity to do. I'm not saying, Hey guys, let's make some lemonade out of this situation because I don't know, you know, there's going to be hundreds of thousands of people that die from this new virus thing.
I don't see a lot of lemonade there, but, we do have the opportunity to try to learn some things. And so see that opportunity, if you can. Follow things at work. Be realistic. Focus on what you can control. I have nothing more to say to that.
Ryan: Oh, I think that's good. Again, just be you. I think that's the other thing too, just be you. Control what you can and likewise, if you do have any questions about how we can help you reach out, cause we're here for you.
Andy: We also have nothing better to do with our time right now. All right, so thanks for listening. I hope this is helpful. We're going to have a over the next few days, in a couple of weeks, for sure. More videos going on our YouTube channel, more articles in tutorials about things that you can actually be doing, things you can use. So make sure that you're following this stuff. because we have lots of things to share with you that we believe will be really helpful so thanks for listening. Thanks for being here. Please take care of yourself.
Ryan: Bye. Bye.
Be sure to catch the next episode by subscribing to the GMB Show:
The Future is in YOUR Hands!
Left to our own devices, we'd soon be churning out episodes on the sorry state of Mexican cuisine in Osaka. Answer these questions and tell us what you want to hear:
';