We've talked about the best ways to be successful in your training and how to make the best possible progress you can on your training program.
But no program will meet your needs forever. While it's tempting to try and think up the perfect recipe of training that will meet all your needs, it would be very difficult to continue progress on the same program forever, and it'd get pretty boring too.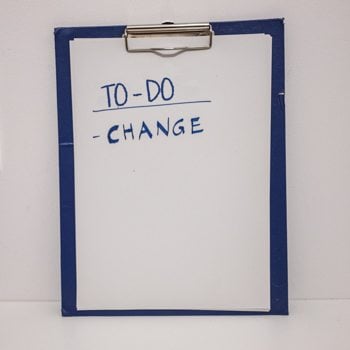 Your goals and needs will change over time, and you'll eventually need to move on.
There are generally two indicators that it's time to stop:
You meet your goals
You stop making satisfactory progress
What are your benchmarks of progress? And what's your timeframe for hitting these goals?
Proper programming has to account for quite a few variables, and discerning the right benchmarks for your situation can be frustrating.
So, how do can you ensure you are making continual progress with your program?
We've outlined some key methods below.
1. Set Reasonable Expectations For Progress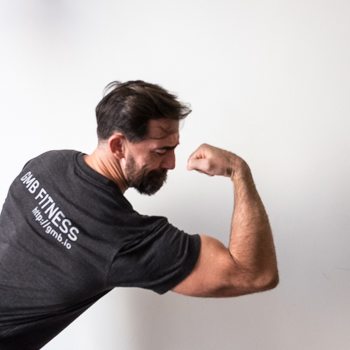 When taking on any kind of program with the intent of making big changes, you must have reasonable expectations.
For example, if you're working through a fat loss program, figuring out if the program is working for you in terms of body composition goals is fairly straightforwards. You just can't expect huge changes overnight. Forget about shows like the Biggest Loser, or stories about your cousin's friend's wife who lost 50 pounds in a month on celery and water.
So what's reasonable?
Well, to continue our example, after the first two to three weeks (where people usually have rapid progress), losing two pounds a week is actually very good.
If you can lose an inch of your waist in three weeks you should be ecstatic – especially if you can continue this pattern over the period of 3 to 6 months.
See the Big Picture
Steady, though relatively slow, progress bodes well for keeping the fat off:
More than a few people lost pounds very quickly, only to gain them back quickly as well.
Look at averages over a month versus every week as that gives a better picture of how you are doing.
There will likely be plateaus from week to week followed by a seeming burst of change.
Don't be so quick to freak out if your weekly measurements don't budge for two weeks.
So in this case, even if it seems slow going, if you are on an average monthly downward trend of inches and pounds lost, keep on doing what you're doing. If not, and numbers haven't changed (particularly circumference measurements) then it's likely time to change things up.
Much like fat loss, it's best to assess muscle gain changes at the monthly level.
It's a common observation that gains are hardly ever linear and that even moderate weekly increases probably have too much fat attached to them than you'd prefer.
Reasonable expectations for male trainees are three to five pounds of lean mass a month.
For women trainees, a reasonable expectation would be 2/3rd that amount.
More if you are younger, and perhaps quite a bit less if you are older.
Strength improvements, such as more weight on the bar, greater reps on pullups and dips, etc., can be easier to measure than physique changes. But that also means that a program can be more easily second guessed as well.
Anticipate Plateaus in Training
A lot of progress in a new training regimen is seen in the first few weeks, but then it's pretty common to hit a plateau.
Be prepared for these plateaus, and realize that they are just an indicator that something needs to change. Figure out the root of the plateau, then make adjustments accordingly.
2. Use Training Cycles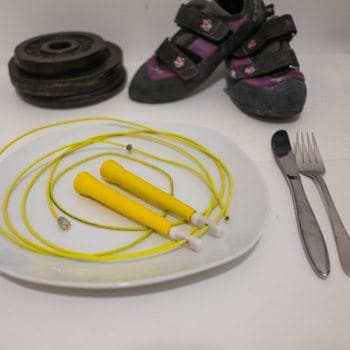 Training is like an all-you-can-eat buffet.
You can go back again and again and keep putting different things on your plate each time, but only so much stuff will fit on one at any given time.
Smaller Goals Should Build Up To Your Primary Goal
All of our GMB programs are designed into phases which are arranged to support the next steps upward to a final goal – and in our case, this goal is a flow routine.
By using cycles with different emphases and progressive goals, we can quickly see our weak points. In this way, the programming becomes a kind of self diagnostic tool that brings up issues that we can address in the coming weeks ahead. So, instead of forcing ourselves to repeat the same things over and over again, we spend just the right amount of time and then move on.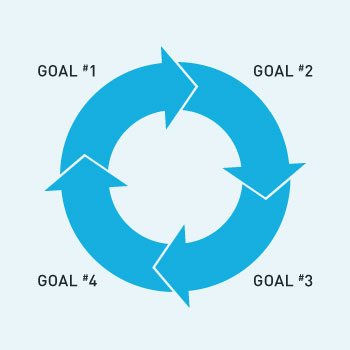 There is also the added benefit of keeping things fresh, with different exercises and protocols every few weeks, keeping consistency and motivation high.
Remember, the best program in the world doesn't do anything if you aren't working it.
On whatever program you've chosen to do, progressive changes in exercise, intensity, and volume help to keep things moving, both physically and psychologically, in the right direction.
If your current program doesn't have this built into its structure, then you'll want to change it.
Read more about the GMB Cycle Principle.
Remember that Fitness is a Long Term Goal
Planned cyclical programming also tends to emphasize change over the long haul, and that's what we want.
The ability to perform consistent work over a long period of time is the key to changing our physical condition. This doesn't mean forcing ourselves to workout! It means planning our training correctly and recognizing that there needs to be discrete, and predictable, changes so that we can continue to progress.
3. Focus on Performance Goals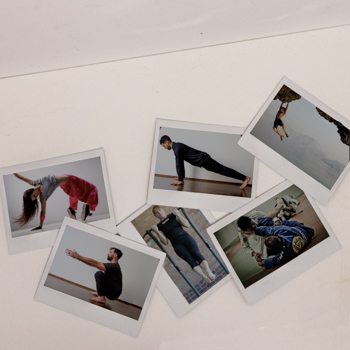 What do you want to be able to do?
Losing fat and getting stronger are fine, but they're extremely general. Assuming you achieve the body composition you desire, what are you going to with with yourself?
Track Your Skills, Not Your Physique
One of our main tenets at GMB is that good looks are a side effect of our training and not the main goal!
Seriously though, of course we all want to look better (it's only natural to feel that way), but having that as a primary goal can cause some trouble.
Aside from the obvious issues that arise from a preoccupation with appearance, as we mentioned before changes in physique are often slow and difficult to measure in the short term.
You may not start out with an obsession, but it's not uncommon to end up with one, if this is the only metric you decide to track!
We want to make exercise and training a part of our normal healthy lifestyle, and not an obsessive characteristic that causes frustration and disappointment. How about a better measurement to keep track of instead of comparing our bodies to the ones on television and magazines?
We emphasize skill performance in our programs to take us "out of our heads" a bit.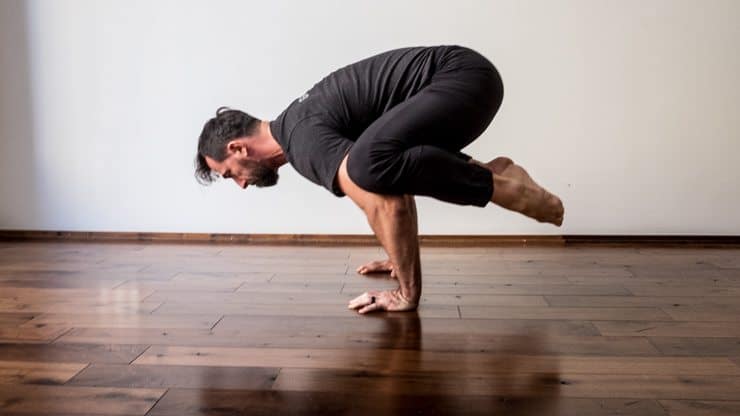 I'm not saying that you won't be frustrated if you aren't nailing a particular move, but it does tend to be less personal than looking in the mirror.
It may be less competitive as well, since most of us don't have other people in our daily lives working on cartwheels, handstands, and muscle-ups! Yes, there's the internet and YouTube, but that's besides the point. In my opinion, keeping your goals within yourself, rather than without is a much healthier viewpoint.
Stay Motivated By Celebrating Your Small Wins
In addition, a funny thing happens when you finally attain those skill goals…
Meeting performance goals tends to spur you on to achieve more!
Gaining ten pounds of muscle and losing twenty pounds of fat is great, but you eventually realize that you can't keep on doing that. And then what?
Yes, 99% of us can't keep on gaining skills until eventually becoming a world champion, but there's a lot to be had in between zero and that world championship. Performance and skill goals (such as the ones we promote here at GMB) can provide you with a lifetime of positive and progressive training.
Fitness is a Life Long Practice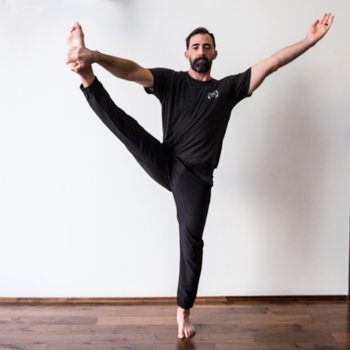 We all start with an idea of what we want out of a fitness routine, and it's these goals that we have in mind when we start and continue on the particular regimen.
Sometimes you'll need to look at your expectations and make sure they are in line with what's reasonably sustainable and appropriate.
Perhaps you'll need to look at the program itself, and make sure that it is structured properly, with planned changes over time to take advantage of natural physical and psychological cycles of effort and motivation.
And every now and then, you'll need to re-evaluate the goals themselves.
Avoid the merry-go-round of frustration and dissatisfaction, and make sure that you approach training for the long run.
Looking good is great, but feeling good is much better.
Start Making Continual Progress
With Elements, you'll build the strength, flexibility, and control you need to tackle any physical skill or challenge. The foundation you build will set you up for a lifetime of staying fit and active.