What are your current default fitness mental models?
It's easy to get stuck in habitual ruts. You've probably had it happen in day to day life, personal relationships, and of course, fitness training.
These ruts are clues that it's time to change mental models. Doing so will free you from habitual repetition and move you forward towards successful accomplishment and achievement.
In this episode of the GMB Show, Jarlo talks to longtime friend and GMB client, Duff McDuffee. Duff's a specialist in reprograming mental models to create successful change.
Duff has helped hundreds of people to learn how to change their default mental programming and in this conversation he graciously shares processes for you to adopt new mental models that you can immediately start using in life and training.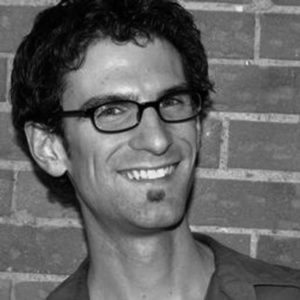 Duff McDuffee is certified as a trainer of Neurolinguistic Programming with the iNLP Center. He also works as the Office Manager for Real People Press, the publishing company of two highly renowned developers of NLP, Steve and Connirae Andreas
Duff has been coaching people to make significant positive changes with clients all over the world since 2003. His style is solutions-focused and consultative, getting specific about the outcome you want and using the tools of NLP to find the fastest, most elegant way to make it happen.
You'll Hear:
6:09 – What cognitive mental mapping is and how it applies to our perceptions and reality.
8:50 – How to relieve anxiety by determining what is and is not within your control.
12:45 – A little about the philosophy of stoicism and how it can contribute to a good life.
15:00 – Why belief in your own abilities is not always enough.
16:45 – How physical ailments can be rapidly improved with mental models.
29:15 – How to instantly feel more confident and realistic when it comes to fitness.
36:00 – A simple strategy to achieve your fitness and life goals.
Links and Resources:
Mike Mandel's online hypnosis training
Science and Sanity by Alfred Korzybski
Discourses, Fragments, Handbook of Epictetus
Why Zebras Don't Get Ulcers by Robert Sapolsky
Stoicism and the Art of Happiness by Donald Robertson
Boosting Fitness With Mental Models
Jarlo: Hi everybody. Welcome to GMB Show Fitness Podcast. I'm Jarlo. I'd like to welcome my good friend, Duff McDuffee here.
Duff: Good to be here.
Jarlo: I met online Duff about three, four years ago, and actually worked with him a couple of years ago on – I guess you could call it change work, right? Personal transformation.
Duff: Change work or coaching or whatever you want to call it.
Jarlo: I don't know about life coaching, but coaching in general.
Duff: I'm not the expert in your life, at least.
Jarlo: Duff is great. He has a varied background in NLP, hypnotherapy, a lot of that personal transformation change work. A lot of that can be really woo woo, right? Not that there's anything wrong with that, but it's also very useful to get into the psychological research and the newest research and all that, and I know Duff has been really up to date on that. Why don't you tell us a little bit about what you've been doing the last year?
Duff: Well, more of the same. Continuing to learn as much as I can. Lately I've been really interested in going back to hypnosis and hypnosis skills, really sharpening my skills there. I've been learning from a guy named Mike Mandel, who's really great. He's got a great online course. I've already learned a lot of this stuff before, but I feel like going back to the fundamentals is really useful, and Mike really teaches in a nice, structured way.
The idea with hypnosis is that we have sort of a conscious mind, an unconscious mind. Most of what we do, we do automatically, so we say we do it unconsciously, and so if you want to make a change in say your behaviors, your habits, which are automatic, it's hard to do that with just pure willpower, with just pure conscious mind. It's helpful to have some tools, which NLP and hypnosis both are, tools for changing unconscious processes, whether that's your thinking processes, your emotions, or your behavior, and so I've been going back to some of the fundamentals of that, really practicing it, starting to apply it more with clients, and it's really fun.
Jarlo: Oh, that's awesome. Continuing education, right? Always learning, always growing.
Duff: Always. There's so much to learn out there, of course.
Jarlo: Would you say that's a major part of your client work is including hypnosis?
Duff: You know, I haven't included a lot of it that I've been learning yet, because I'm still sort of in the learning phases, but I do try to sprinkle it in here and there and do some experiential stuff, because I think a lot of people when they come to a coach or a life coach or even a psychotherapist, they want to talk about their problems or talk about their goals. Actually, I think a lot of the real effective stuff is when you close your eyes and you imagine something, and you make some changes in an experiential way. I'm always trying to get people to have more of an experience of something, rather than just be sort of intellectual or cognitive about it, which is useful too, but I think the real change comes from experience.
It's the same sort of thing with exercise. You're not going to learn that much from watching YouTube videos or instructionals, you've got to actually have the experience of what it feels like in your body. It's the same sort of thing on the psychological level. We have to have the experience of what it's like in your mind and your body in order to really make that change I think, a lot of times.
Jarlo: Yes. A lot of times, like you're saying, a lot of our clients get hung up on trying to make the perfect program, really make these plans before you even do it, and more than just that you should be doing it and go ahead and get started, but you don't realize what adjustments you really need to make until it happens. You can try this great plan, you're like, "Oh, I'm learning all about this, and I know if I do this correctly and I rest fifty seconds here and if I make sure I get my radiant this…"
Duff: I'm as guilty of this as anyone, for sure.
Jarlo: You really don't know what adjustments and how you'll adapt until you start.
Duff: Right. Yes, totally. I've been working on that, and I'm always trying to learn a little bit here and there. I have day job, as well. I'm not just a full-time coach, but I have a day job working for a couple that I've learned so much from, Steve and Connirae Andreas, who have been really great developers of neuro-linguistic programming since the beginning. I've really been sort of mentoring under them in a way, not officially, but just working for them and being around them and soaking in their life's work has been really profound for me, and I'm continuing to work on how do I bring that into the world as well, because it's not really well-known stuff.
Most people listening probably don't know what any of this is, but I think it's really excellent, NLP in particular. It stands for neuro-linguistic programming. Really, it's just about models and tools for personal change and better communication skills. The change element is about changing these unconscious processes, and can be applied to anything. Steve Andreas, who I work for, mostly applies it to psychotherapy, so he's got techniques for resolving post-traumatic stress disorder and grief and anger and anxiety and these sorts of things that someone might go to a therapist for, but he can also apply this to parenting or to sales or to communicating better with anybody at work or your family, or just getting into a better state of mind to take on your day, or whatever. Anyway, there's just lots of different tools that you can use.
Jarlo: Yes. I really enjoyed when we did this a couple years ago. For me, when we were working on it, the things I got out of it the most were the modeling and these personal maps, right? I think that's what we used to call it, like this cognitive mental mapping, and that helped quite a bit.
Duff: Basically, the idea with that is we all have this map of the world that we're operating from that we think is reality, so we go out there and we look at things and we learn whatever we learn, and then we have this idea, like, "This is how it is. This is how reality is," when it's actually just this map of reality that we have in our head. There's a saying that goes back to … I'm trying to think of the guy's name … Science Insanity, he wrote this big, huge book.
Anyway, the saying is, "The map is not the territory." I also like, "The menu is not the meal." Imagine going into a restaurant, you see a menu, it has these pictures of all this food on it, and you start eating the menu. I don't know why people do that metaphorically, and that we think, "I can do this, I can't do this," or, "This is possible for me, this isn't possible for me," or, like the growth mindset, fixed mindset thing, like, "My intelligence is fixed. My physical ability is fixed, or it's not, I can improve with effort."
We think this is reality itself, but it's actually just this model of reality, and until we actually start paying more attention to what's going on, we can be confused by that and be limited by that in all these different ways, and feel like we don't have any choices. That's really where it ends up showing up. It's like, "Well, I don't have choices in this situation. I don't have a lot of options." That's I think a lot of what GMB does with all your movement stuff is giving you more physical possibilities, more choices.
Jarlo: I love that. I talked with my friend Rolando last week, also on this podcast, and he talked about that, too. I love that word, "choice." Choice and options and variability, and going back to psychological research and all that, there's the concepts of locus of control, external and internal, and the feelings of helplessness is when you think the control's outside of yourself, when really the people that are resilient and adaptable, they have it in their head or within themselves and understand that the locus of control is within themselves. We were talking a little bit earlier about stoicism, which is great. There's been kind of a resurgence in the last couple years. The Obstacle is the Way is one of those books.
Duff: Ryan Holiday wrote that.
Jarlo: Yes, Ryan Holiday. There's a couple other things with Epictetus, with adaptations and all of that stuff.
Duff: Yes, stoicism's great. I'm basically sold on it at this point.
Jarlo: You're a disciple now.
Duff: I just got back into that recently. I've read Epictetus years ago, and Marcus Aurelius in college, not even for a specific philosophy class, even though I was a philosophy major. I really was inspired by it at the time. I was kind of going through a rough time, pretty depressed in college, read Epictetus, and he makes this distinction right at the beginning of his handbook, and he says, "There's things that are within our power and there's things that are not within our power." Basically, if you try to control things that are not within your power, you're going to have a bad time, it's not going to work. I did an exercise with this that possibly is unique. I haven't actually seen this in the stoic world, but I just made two columns, in my control, and one column, not in my control, and I started writing down all the things I was worried about, and they were all in the "not in my control" column. Then, next to each one, I put, "Well, what is in my control in relation to this?"
At the time, it was the late nineties, early 2000s, global warming had just become this big thing that everyone was really concerned about, which is still a problem, obviously, and I wrote, "Global warming, not in my control." I can't really stop it. Not me, personally, but what can I do? Well, you know, I can try not to use too much resources myself, I can give money to environmental organizations, I could volunteer, I could do various things, but global warming itself is not in my control, and that was a huge burden lifted off my back at the time.
Jarlo: Yes, even just hearing you talk about it, you can tell that that would relieve a lot of anxiety. I've seen this. I'm a physical therapist, and I've had patients over the years, and you end up being a bartender. You end up being a counselor just there, because we're probably, except for psychologists and all of that … Therapists are probably the people you spend the most time with per appointment, forty five minutes, an hour. You go in there, you're helping them with their pain or recovery, and it's just automatic, they start talking to you. It's interesting, a lot of people have a very high level of sensitivity to these what you would call global problems, like global warming, the state of the economy, all of these things.
Duff: Who's going to get the nomination for president, and we get really wrapped up in all this stuff, and it's really dramatic and it affects us biologically and stress hormones and physiologically, and then we get angry about something not related, and then we take out that anger on our partner or our family, so it is useful to know about these things and to use them. This basic idea of control, and the locus of control, of course this shows up in many different ways, in the classic serenity prayer in Alcoholics Anonymous, you know, give me the courage to know the difference between what's in my control and what's not, or the wisdom, I can never remember the exact words.
It comes back all the way to stoicism and to Epictetus and to Marcus Aurelius and to Seneca, the big names in stoicism that we still know about. It's really quite simple, but quite powerful, so a lot of the things that we're concerned about, we're concerned about them or we're worried about them or we stress about them, because we're stressing about the aspect that's out of our control, even health issues. We all have our own unique health issues, unless you're perfectly healthy, which, congratulations. I've got chronic gut issues that I'm always working on, and I can't control that directly, but I can control what I put in my mouth, I can control what supplements I take, I control whether I'm meditating or trying to chill out my nervous system or not, and that's all I can do.
That's really the philosophy of stoicism, is this idea that that's good enough for a good life. That's what's radical about the stoic idea, is we tend to think that a good life requires something that's not in our control, like money or fame or reputation or having a certain number of Instagram followers.
Jarlo: Right, and that's not to downplay these anxieties and these stresses, right? They're real things, but to have that choice of, "Okay, how can I really affect this?" And, "What is in my control?" And all of that, I think is amazing of just immediately reducing some of that burden.
Duff: Totally. Anyway, yes, I recommend people check it out. The book that really won me over … It might not be the same for everyone else … But I really like Donald Robinson's book. I forget what it's called. It's like a Teach Yourself series. In any case, we can find it and throw it in the show notes or something.
Jarlo: Yes, we'll put it in links.
Duff: I think that one is great, but also the classics are really fantastic, even if you don't want to convert to stoicism, you're fine with whatever philosophy of life you currently have. People perennially love Marcus Aurelius' meditations or Epictetus' handbook and discourses, or Seneca's letters. They're just fantastic wisdom literature that really makes you think about life and how to live it and the relationship between virtue and the good life, as they call it, and it's really great stuff.
Jarlo: You talk about the classics, and then we have the newer research. We talk a lot about Carol Dweck's work here at GMB, and that Self-Theories was just, "Oh, I could read that every week." It's just beautiful work, and it fits, and you just think back to your own experiences and back to relating to your clients and even family members. You're like, "Wow, this fits. This makes sense," and a lot of times, even if something makes sense before or maybe it's not necessarily true, but to see research born out like this, right.
Duff: Yes, that's why I think Carol Dweck's work is so important, because it's not just a one-off. We hear a lot of these research articles that come through Facebook or social media or whatever, and it's just a one-off study that hasn't really been verified over twenty, thirty years time and multiple populations and all this, and Dweck's work has. It's educational psychology. It's been verified from little kids up to college students and beyond, and it's all about do you believe that your abilities are fixed, or do you believe that your abilities are changeable, and what are the impacts of that.
People tend to think that the whole thing that determines success, whether academically or otherwise, is confidence in your abilities. We hear this all the time from self-help people. They're like, "You just need to have confidence. You just need to believe in your abilities, and believe in yourself, and you'll be good," but it, in fact, doesn't seem to work out that way, because if you believe in your abilities, but you believe your abilities are fixed, then when you experience a challenge, you'll give up easily, or you'll blame somebody else, or you'll make excuses in these ways. Whereas if you believe, or maybe don't believe that you have much ability — you believe that you're sort of a noob at whatever you're doing — but you believe that you can improve with effort and with good strategies, then when you encounter a challenge, you'll be like, "Oh, this is cool. This is kind of fun. I'll take this on, or I'll rise to the challenge in some way."
Jarlo: Right. What I talk about a lot with different people is the belief that you'll get better, whether it's fitness or recovery from injury and pain, the learned helplessness where you just deep down don't believe you're going to get better. How can you get better than? You're already in that hole.
Duff: I bet you see that a lot with your pain clients, too. I see that with some clients, too, and I've been there myself, so I can relate. If you've had a problem for a long time, it's kind of chronic, it keeps showing up, and you've gone to all the doctors, and you've gone the circuit, I think oftentimes the medical establishment sort of teaches people learned helplessness.
Jarlo: Totally. It's a big thing in the last at least ten to fifteen years to try and remove that, this biopsychosocial model, to try and get people away from, "Oh yeah, your disc is herniated, you're done." Doctors would say that, surgeons would say that, and even therapists, because if you believe in that straight model, you're like, "Okay, yeah, that's never going to go back, so that's it." That is the absolute worst thing that you can do to anybody.
Duff: Totally. Yes, and it happens in the psychological world all the time and people become their diagnosis.
Jarlo: Right. Exactly it. That's right.
Duff: Or they get on a medication. If you get on a psychiatric medication, there's all this emphasis on getting on the medication, but there's no protocol for getting off of it. People get on antidepressants when they're fourteen, or nowadays, they're putting toddlers on anti-psychotics, which is absolutely ludicrous.
Jarlo: Oh, man. Unreal.
Duff: Not to say that medication can't be useful in some cases for some people, but there's so much emphasis on getting on it, and not enough emphasis on how to get off the medication safely and effectively and learn some coping skills or some skills to change whatever is causing the symptom in the first place. I don't think people's psychological problems are caused by lack of drugs. I don't think drugs should be the first intervention. It should be the last case intervention, but people don't know about alternatives.
Jarlo: Yes, and that goes back to what we were talking about with being in control and being not in control.
Duff: Right, that sort of external locus of control. The doctor controls my pain or my symptoms; I don't do it, I just show up and they do it.
Jarlo: That's right, and then for some people, they fall into it because now the responsibility is off of yourself, right? You get frustrated and you have to understand for people that have been in pain for years or are dealing with this for years, you're just tired of it. You're exhausted, mentally and physically, just exhausted. Thinking about that control, and remember you were saying you make these columns of what's in my control, what's not in my control, but also, too, sometimes we need to be taught that sometimes what we think is out of our control really is in our control. I wanted to talk a little bit about that. You had talked about NLP and hypno and unconscious control, so what are your experience with that?
Duff: Right. I've got some good examples with that, so like right now, I'm actually working with a protocol for my gut, because I've had chronic gut issues. Right now, my symptoms aren't so bad, but I'd like to get them even better, because it's been an ongoing issue for me for a long time. I'm working with a protocol created by this woman that I've assisted with on some trainings of hers named Melissa Roth, and Melissa does medical hypnotherapy. She works primarily with things like IBS, autoimmune diseases, and chronic pain, like fibromyalgia with hypnosis, which still sort of blows my mind, and I'm not sure how does that even work. This last time, I just recently assisted her on a training just for a day, helping her with some technical stuff, because she was needing some technical support during it, and it was all about IBS. I was like, "Huh, yeah, I think I get how this works now," at least enough to try it out for myself. I'm not working with clients with it yet. It's still a new skill for me.
She basically has this whole hypnosis protocol to change your gut function, which is fascinating to me. She also has hypnosis protocols to eliminate chronic pain, and it's not one hundred percent effective for everybody, but it works pretty darn well, apparently. It's one of the actually reliable things about hypnosis, which is kind of funny to me, because I still haven't actually gotten to that level myself. It's been used successfully in dentistry and surgery as an anesthetic. Before we had anesthesia, hypnosis was one of the first things we used, because we didn't have the drugs. Nowadays, the drugs are really convenient. There's a whole profession around administering them, so we don't really rely on the hypnosis so much anymore, unless someone's allergic to the drugs. That's fascinating to me that someone can go into trance, turn off pain in some areas of their body, to where someone can use a scalpel and cut them open and they don't even feel any pain.
Jarlo: Right.
Duff: Crazy, right?
Jarlo: It seems crazy. I've seen that, and I've known with the surgeons and even the dentist, I've had a patient telling me about that, and even things like – you see it all the time – the smoking sensation, and weight loss, and form habits, but what's interesting to me is you're talking about chronic issues and how long would this last, how long will the hypnotic. I think when people think of hypnosis, they usually just think of it as a trance thing, and it's like a trick that only lasts for whenever the demonstration …
Duff: Whatever time that is, because they think of stage hypnosis a lot of times, which is for entertainment. The purpose of stage hypnosis is to get someone into a state of mind where they're willing to act like a fool in front of their friends and be able to blame it on the hypnotist. That's the main thing that's going on there, but for therapeutic purposes, it's about changing autonomic nervous system responses. Autonomic nervous system, that auto is like automatic. It happens automatically at an unconscious level, not normally in your conscious control.
All of the techniques of NLP and hypnosis are aimed at changing those processes that are not typically in our conscious control, through different methods. I'm actually not very good at hypnotic analgesia or anything yet. I haven't really practiced it, but the other aspects of NLP, I'm much more familiar with, like working with anxiety. There's several clear methods that are very effective with anxiety that people don't know about at all. We have millions of people going for anti-anxiety drugs all the time and being on prescriptions for these things, some of which are very addictive, like Xanax and these sorts of things, are pretty challenging to get off of sometimes. There's actually simple techniques that we can use for that.
Anxiety almost always is associated with internal dialogue that's very rapid, like, "Oh my god, oh my god, oh my god," that sort of thing. Often, anxious people will speak quickly out loud as well, but really what's going on inside is generating that state. That's what we're asking in NLP all the time. What images or movies are you playing in your mind, or what mental dialogue is going through your mind, that sort of thing, because that's actually what your thoughts are consisting of. When people think about thinking, if you ask somebody, "What is thinking?" Most people say, "I don't know, I guess it's internal dialogue," and that's what most people think of, including pretty much all cognitive behavioral therapists, at least originally, basically consider thoughts to be internal dialogue.
What most people miss is that internal dialogue and internal pictures have various elements of them that you can actually change, and it will change the meaning without changing the content of it. If you try to change the content of your internal dialogue directly, which is what a lot of people do, so they try affirmations or they try speaking more nicely to themselves if they're self-critical, oftentimes that just creates even more inner conflict. It can be useful to an extent, but it can also create more inner conflict, because the original thought is automatic.
Jarlo: So you're just adding on more to that.
Duff: Just adding on more to that, so it's making it more noisy in your head and sort of creating inner conflict, so you actually have to stop the original automatic behavior before you can really put something else new in there, or at least take the edge off of it, the emotional tone off of it.
Jarlo: With internal dialogue, you can do all sorts of things, but one of the things you can do is slow it down.
Duff: There's this great technique from Nick Kemp, who's a hypnotherapist basically, in the UK, where he just slows down anxious people's internal dialogue. He has them say, "What's something you say to yourself that makes yourself anxious?" And they tell him, and then he says, "So do you say this faster than your normal speaking voice, or do you say it slower than your normal speaking voice when you hear that in your head?"
Ninety nine percent of the time, it's faster. Sometimes it is slower, and there's other stuff you can do with that, and then he says it out loud. He says, "Okay, well, I want you to hear it in your head at this pace." So let's say it's, "I can't do anything right," or something like that. He'll say, "I … Can't … Do … Anything … Right." You can even put an upward inflection at the end that makes it a question, so you're not even sure about it anymore, and then they practice it hearing back in their head, then he slows it down even more, practice it again, hearing it in their head, and suddenly, the same phrase is relaxing. The same phrase you used to say to yourself to make yourself anxious in an automatic way, if you say it deliberately in a slower way, it's actually relaxing, and then you can deal with the situation in a more resourceful [crosstalk 00:26:40].
Jarlo: It gives you more time to analyze that, I guess.
Duff: Totally. More space, more time to analyze it, because there's something about anxiety where there's this pressure to do it now and figure it out now, it's this life or death thing. If it really is a life or death thing, then it can be useful to get a sympathetic nervous system response, and sprint and fight back or whatever.
Jarlo: That's the term, right? Panic attack, panic.
Duff: Exactly.
Jarlo: Panic implies something that's happening so quickly that you can't deal with it, so yes, that's really interesting.
Duff: It's an attack. It's violent, it's life or death, sympathetic nervous system. A lot of the things we worry about or get anxious about are not life or death, and they're not happening now. People get anxious about the collapse of the euro, which [inaudible 00:27:31]. It's totally abstract.
Jarlo: I like that. That's a great distinction. People have talked about this before, Robert Sapolsky, with the Zebras Don't Get Ulcers. We're supposed to, the fight or flight response. We're supposed to fight or run away, but if that's happening right now at our desk at our computer, are we going to throw that computer out the window? Are we going to fight the guy next to us? We can't, so how do we absorb that? We're reacting in a way that might have been perfectly appropriate for our ancestors at that time, but now we're doing it now, and we can't. We don't have any way to displace that adrenaline, displace that anxiety. That's really interesting.
Duff: As human beings, we create all this needless suffering because we have this ability to go meta on our situation. We can think about things in the future. People can be anxious about being anxious; that's what a panic attack really is. That ability also gives us the ability to analyze our own thinking patterns, and to change elements of them to be more resourceful or more useful. That's, I think, bringing it back to stoicism. This is something that's in our control, so the automatic thought is not in our control, but we can also think deliberately, and that's in our control. When we think deliberately and we use our meta cognition by analyzing our thinking patterns and changing them, then we can make some influence, at least, on our unconscious processes.
Jarlo: You think it's helpful at all to take yourself outside, like imagining yourself taking yourself outside of in your head?
Duff: Totally. That's actually something we do explicitly in NLP all the time, which is always a really useful basic distinction that most people don't even know they can do in their mind. It's really easy. If you close your eyes, you can imagine, in several different ways. Let's say you remember a time in the past. Are you looking out of your own eyes, or do you see yourself in the picture? Most people have a default, where they do one or the other. If you see yourself in the picture, how do you feel compared to if you step in your body and look out of your own eyes or vice versa? Most people find that when they recall a time where they're looking out of their own eyes, the emotions are more intense. It's like they're reliving the experience, whereas if they see themselves over there, in a picture, or like on a TV screen, then it's more detached. It's more objective. It's more distanced.
People have different associations with these things. For instance, in Gestalt therapy, it's all about getting in your own body. It's all about experiencing things in the first person perspective. In NLP, we have the saying, "Everything is useful in some context. Every behavior is useful in some context." Being distanced, being out of the picture, when is that useful? When you're recalling a painful time in the past, why feel it again? Put it over there. It's fine. You can still objectively see it, or maybe you need a more objective perspective on yourself.
If you were going to do that with fitness, you might videotape your form in the handstand, and then post it to get feedback from somebody else, but you can do that in your own mind from your own experiences. Let's say you get into an argument with your friend, your wife, your husband, and you're like, "Okay, you know, they're saying some things that I don't think are true, but let me just check them out in my mind." You can step out of the situation, see yourself, see the other person, and sort of notice objectively, "Was I really behaving that way?"
Jarlo: Maybe you were.
Duff: Maybe you were.
Jarlo: Maybe you were, right? I like that, when you're saying objective. We have a lot of that ability now with cameras on our phone, on our computer, and maybe we have it in our head … Go back to the handstand example … In your head, you're like, "My handstand is terrible. I'm never going to get it. I'm never going to get it right," but if you look at the video, you take yourself out of it, and you go, "Hey, that's not too bad." Look, "I'm able to do this," or you have your coach look at it and point out some things, and then you see it too. Instead of, you're thinking, "Oh, he's just telling me this," or, "She's just telling me this," you're like, "Oh, I see it." I like that, that objectivity.
That goes back to another thing I wanted to talk about, the self-comparison with Facebook and all this social media and everything. We're seeing all these people, they seem perfect in fitness, you're seeing these images of someone that's dieted down and worked out for this particular hour of a photo shoot, and are you going to compare yourself to them? A lot of people are.
Duff: There's this whole thing about self other comparison, so comparing yourself to somebody else. There's tons of research on this that it lowers self-esteem.
Jarlo: How could it not?
Duff: Exactly.
Jarlo: Especially now, there's all of these examples, and they're unreal. There's something that has just compound and multiplied to a really high state of unreality, because before we could walk around and you're in your hometown, you're walking around and you're seeing people in the mall, on the street, normal people. That's the definition. It's people around you. Now, you have all these outlets where you can see these people that are not like you.
Duff: Right, and apps on your phone where you can airbrush your face and all this stuff. You can't really believe any of the images you see anymore. There was something recently about some teenage girl who had this famous Instagram with a million followers or something, and she finally came out and was like, "This is all a lie. Not just me, but everyone is doing this who has all these followers, and I took a hundred takes for this natural-looking photo, and I put on all this makeup and stuff and had all the lighting be perfect just to make it look like it was just casual, but it's all a lie." The self other comparison … I try to check myself when I do this myself, because whenever I'm feeling bad about my own abilities, I'm usually comparing myself with somebody else.
Jarlo: It's a natural thing, too.
Duff: Yes, it's a natural thing as a social animal, as human beings we want to do this, but really it's the worst thing if you want to have self-esteem or want to even be focused on anything you can do, because you can't do anything about other people. You can really only do things about your own actions, coming back to stoicism or locus of control again. One thing that I found for comparison that is useful … Actually, there's two kinds. One is comparing yourself with how you were a month ago if you're making steady progress on something, and that's great, especially in that sort of medium to short term, like, "I'm making improvements, I'm working on it, and I'm getting a little bit better," even if it's only one percent better. That's still progress and improvement. That can be a useful kind of comparison, self self comparison.
There's another kind of comparison that I think people don't really think about that can be really useful. There was a Reddit thread on the fitness forum over there a while back, a guy posted, "I'm in my forties now. Will I ever be able to run a six twenty mile, or a five minute mile, or something like that, if I trained for it? I wouldn't want to train for it and not be able to get this goal," or something like that. I responded, "Well, you know, I don't know if you'll be able to get that goal, but here's how you could think about it instead of whether you get the goal or not. You can think about the you that trains for that five minute mile, and the you that doesn't run at all a year from now. Look at those two pictures in your mind and think which guy can run faster?"
Jarlo: Right, exactly. I like that, re-framing. We talk about expectations and whether they're realistic or unrealistic, and we don't want it to be limiting, but there has to be some way to moderate your expectations.
Duff: Right, and we don't really know what our potential is in any given area. I think that's really the bottom line. People try to believe that they have a certain high potential because they think that will lead them to success, or they fall into the trap of not believing they have much potential, but I like the idea of just not knowing, just sort of opening up the space and saying, "I don't really know what I'm capable of here, but I know if I work hard at it and I get some good strategies and maybe some coaching, I can get get farther than if I do nothing at all."
Jarlo: That's right.
Duff: That's pretty clear.
Jarlo: I think that's great. I'm not sure who first said it, I think it might have been Dan John, but he was saying something to the effect of people overestimate what they can do in a month or three, and underestimate what they can do in a year. It's that time frame, and part of that is if you can consistently find yourself working for that year, it's amazing what can happen. It's amazing. A lot of the memes and a lot of these things where people do the time lapse. I think those are great, you know, the guy was big and he needed to lose weight, but then you see it over time. It's motivating, of course, because you see that thing, but I think of it as, "Wow, look at that time. He was able to do that for a year, or six months." To me, that's more motivating than the transformation itself, like, "Wow, he really had it within himself to just keep going," because you can't see it day-to-day. You can't.
Duff: It's all about that consistency. It's all about those habits, and about building those in to be automatic as a part of your schedule, and almost not exciting. If the habit is still exciting, then it's still in the early stages. Once it becomes boring and it just becomes something you do after work, you go to the gym and you train, or you just eat in this particular way, I think that's when you actually start getting real results is when it's actually just saying, "This is just who I am, this is just kind of boring."
Jarlo: Right, and then the important part of that equation is just time now.
Duff: Yes, and of course there can be fun elements with that, but it's not new. All the marketing stuff is just so exciting and this big exciting thing is going to happen, and that's okay to get started I guess, but the actual day in and day out is really just about habits. It's just about the consistency.
Jarlo: That's harder to sell.
Duff: Yes, it is, for sure.
Jarlo: That is right, though. If you look at it in a positive way, if that marketing can initiate something, and then once you're in it, if there's a mechanism or a process to encourage a regularity of it, then that's not as manipulative as…
This is great. I don't think we went too all over the place. We started talking about stoicism, and then locus control, and then all of these things, whether you have a conscious or an unconscious level of expectations, and then you're talking about, "Well, not that I've decided what I'm in control of and what I'm not, is that correct?" So a little bit of self-analysis of, "Is it really out of your control?" Or, "Is this really in my control?" And then going on to how do we objectively look at ourselves versus comparing ourselves to other people or comparing ourselves to our expectation and whether that's unrealistic, or wanting that six minute mile versus training for it and enjoying that process until it gets to a regular point where, "Wow, this guy has trained six months for it." You have got to be better than the guy who hasn't trained for it. It just makes sense.
Thanks a lot. I really appreciate you coming on to our podcast.
Duff: This was lots of fun. I hope the listeners also enjoyed our conversation, and I certainly did.
Jarlo: I always love talking with you. In our show notes, we're going to put some different links, we'll look up the different stuff, and also, for your site.
Duff: DuffMcDuffee.com.
Jarlo: Yes, we'll send people over to you and you can learn a little bit more about what Duff's doing, and also what he can do to help you if you're interested in that. If you need anything, please contact us at [email protected]. We're always here for you. Thanks a lot, Duff. We really appreciate it.
Duff: Thanks so much.
Be sure to catch the next episode by subscribing to the GMB Show:
The Future is in YOUR Hands!
Left to our own devices, we'd soon be churning out episodes on the sorry state of Mexican cuisine in Osaka. Answer these questions and tell us what you want to hear:
';