Even if you're the kind of person who loooooves going to the gym, that may not be an option right now. And even if you can, it's worth having options, right?
The Biggest Benefits of Training at Home
We're big fans of training at home (or in any setting outside the typical "gym" setting). And over the past ten years, we've helped tens of thousands of clients successfully make that transition, and we've seen how much benefit people get from it.
In this video, GMB Lead Trainer Chris McMahon will walk you through some of the benefits of training at home, and you'll see lots of examples of our clients training in all sorts of environments.
Our free Strength and Mobility Kickstart is a great way to get a taste of how fun and convenient it can be to train within the comfort of your own home. We bet you'll love it so much, you won't ever want to step foot in a gym again.
Let's look at these benefits in more detail. We'll look at the challenges Chris mentioned in the next section.
1. Saves You Time and Money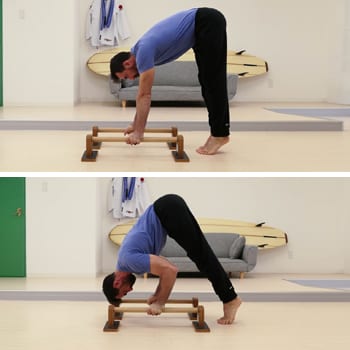 Imagine how much money you could save if you canceled your gym membership tomorrow. Annual gym dues can start in the hundreds for basic access, or run into the thousands for quality individual/small group training. That's a whole lot of Benjamins you could be spending on, I don't know, anything else.
Sure, when you start training at home, you might invest in a few essential pieces of equipment, or a quality training program, but you'll still be paying a lot less than a regular gym membership.
Home training also saves you time because you don't have to travel anywhere. We lose time in the transitions between things, so even if your gym is fairly close to your house, you lose a lot of time every time you get in your car, drive there, look for parking, and get yourself set up in the gym.
If you're training at home, though, you can just get started whenever you're ready. That's pretty significant for a busy individual. Plus, you can get a lot done in any space big or small.
2. Scheduling on Your Terms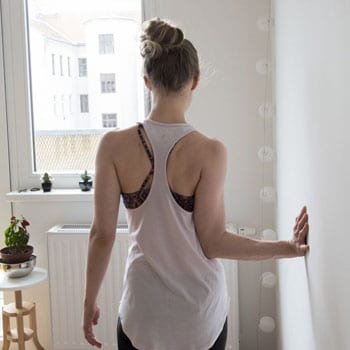 Working out at home means you have a wider variety of available slots in your schedule, so you can do it anytime–even if it's in smaller chunks. When you go to the gym, you're on someone else's schedule, especially if you're doing classes of some kind.
With our tips on space and equipment in the next section, you'll be set up with a ready-to-go, custom-for-you gym, open 24 hours a day! Holidays, weekends, late nights, and early mornings–always waiting for you.
Some research indicates that having athletic facilities nearby increases physical activity. So with a shift in mindset that renders your home a personal athletic facility, you've greatly increased your chances of success by opening up more slots to work out. A flexible schedule is a successful one.
3. More Comfortable and Flexible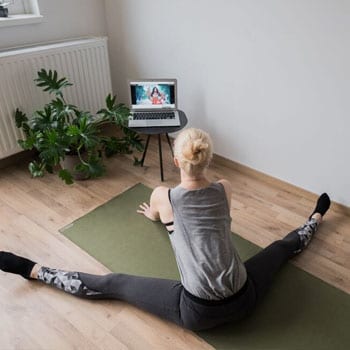 There's a reason that so many products out there are advertised as being usable "right in the comfort of your own home." Home, for many of us, is where we are most comfortable. You can work out in your pajamas and listen to your preference of music, in the climate you control.
At GMB, we often talk about how the most effective exercise plan is the one you will actually follow. You're already at home, your most comfortable place. That can be much more appealing than a crowded gym.
Training at home also gives you more freedom to do the types of training you want, without worrying about people staring at you, or having to "work in" with others on your favorite machines. And, with endless resources at your fingertips (through the wonder of the Internet), you can change your training on a dime if you need to–something that might feel less available in the confines of a gym.
Overcoming the Challenges of Training at Home
Okay, so you're convinced about all the benefits of training at home–great! But you're not quite ready to cancel your gym membership just yet because you've got concerns.
"There's no way I have enough space to train at home."
"How am I going to workout if I don't have all the gym equipment I need?"
"There are so many distractions at home!"
"I don't think I could keep myself motivated if I was working out by myself."
These are all valid concerns, but there are simple strategies to work around each of these.
Limited Space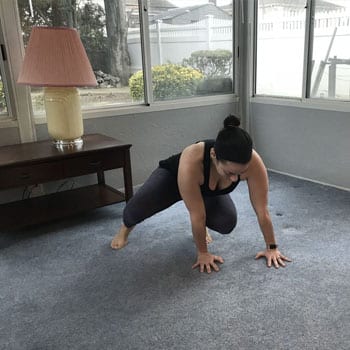 Awkwardly shaped furniture, stray toys, and general clutter can quickly shrink a room and create hazards.
If you want to work out at home, it helps to designate a specific area for that purpose. Aim for something maybe six by four feet, to start.
While it helps if this space remains clear most of the time so that it's quickly accessible when you need it, this is not entirely necessary. Just be sure that anything that could intrude on that space is quickly movable. For example, if you want to use living room space to work out, get a relatively light coffee table that can be easily pushed to the side.
Heading outdoors is also an option, depending on the time of year and climate where you are. Be creative with what you've got. Don't get overly attached to what a workout space is "supposed" to look like, regardless of what you see on workout videos online.
It also helps to focus on exercises that don't require much space. Locomotion drills are extremely high payoff and don't require much real estate. Even just going back and forth within a small space is great. Hallways are perfect for locomotion drills, and tend to be less cluttered than habitable rooms.
Body maintenance, such as basic stretching and mobility work, can be done in many combinations anywhere you might sit or stand in your house.
Access to Equipment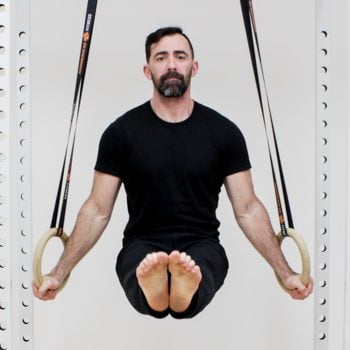 This challenge often goes hand-in-hand with the previous one. Having enough space to exercise at home is a luxury in itself–to say nothing of having the space to keep equipment accessible. Then there's the reality that many of us aren't actually sure what to do with exercise when we aren't using the equipment we're used to in the gym.
And yes, unless you have a full-sized gym space in your home (which seems doubtful), you will have limited access to equipment.
But good news: You really don't need any equipment at all. There is so much you can do with just your body weight, and there's no real need to follow an equipment-based training program.
Figure out what your goals are. Maybe in your particular case, you could use some equipment to achieve your goals. It's doubtful that you need any fancy equipment, though. For most of us, a few resistance bands, maybe a couple of kettlebells, and a set of parallettes or rings is all the equipment we'll ever need (or have space for).
Distractions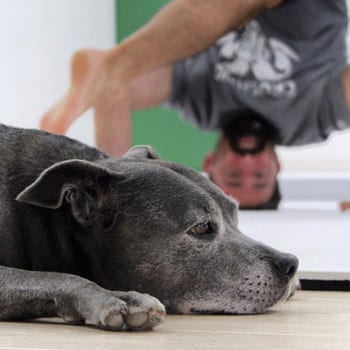 Your kids are bothering you during your workout. The dirty dishes are calling to you. The neighbor's dog won't stop barking. Whatever the case, there are a lot of potential distractions when training at home!
Set boundaries that make it clear that your training time is YOU time. Short of an emergency, your appointment with yourself is do-not-disturb.
Move your training session to a time when there's the least amount of possibility of distraction. A lot of family members wandering around the house or bonding over the family's favorite TV show is probably not the ideal time to try to exercise.
Alternately, you can try to enlist your family as part of your workout. If not by working out with you directly, then by holding you accountable and being more considerate by giving you time and space. If they are willing and able to workout with you, you have turned a potential distraction into a motivator.
Lastly, learn to be okay doing less at a time. While it would be nice to always have an interrupted 1.5 hour block to workout, if you wait for that perfect window you might be waiting a long time.
Self-Motivation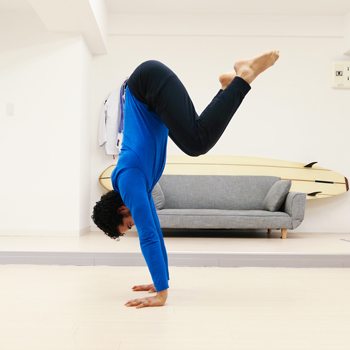 I saved the best challenge for last: motivating yourself to workout when there's no one else around. To a lot of people, this sounds absolutely impossible.
And for some people, it will be more challenging than for others. But you might be among the large percentage of people who've just never examined where that challenge comes from before. Once you do that, and spend some time figuring out a deeper motivation for your training, you may find it comes more easily to you.
This means mindfully connecting your training to your individual purpose.
Are you trying to be healthier because you want to live a longer life and spend more/better time with your grandkids? Are you sick and tired of being sick and tired? Are you trying to set a good example for someone? Making a deeper connection will help you stay more consistent, and help you to be more self-reliant in your training.
Set Yourself Up for Success with At-Home Training
Now that you're armed with these strategies, you're ready to ditch your gym membership and start training at home–congratulations!
But to really set yourself up for success, you need a good program that will help you work toward your goals, while being adaptable to your particular circumstances and level. Lucky you, we've got just the place to start 😉
Our Elements program is a challenging, but adaptable program that gets results. You don't need a lot of space, and no equipment is required. It's a great way to train your full body at home to get stronger, more mobile, and to have more control over your body.
Great Results In Your Living Room
Elements is an 8-week online training program that uses locomotive exercises and targeted mobility work to build your strength, flexibility, and motor control.