There's a whole industry based around success and habit building—there are countless journals and apps designed to optimize your success and help you finally reach your goals.
And hey, those tools work for a lot of people.
For many people, though, those tools can become just another thing they can't seem to follow through on, and within a few weeks, they're back to square one on struggling to achieve their other goals.
Success doesn't have to be so hard. You can reach your goals—it just takes some smart and reasonable strategies.
Why Does Success Sometimes Seem Impossible?
So much of success with reaching your goals is about building habits that stick. Yet, that seems utterly impossible at times. In fact, only 8% of people complete their New Year's resolutions.
Why is this so hard, and why haven't you been successful with your past attempts until now?
It's not because you don't want it badly enough, or because you're not putting in enough effort. If you added up all of your false starts over the years and put them in a pile, you'd probably have a huge pile of effort in front of you. But not a lot to show for it.
That's because, counterintuitively, more effort does not equal more success—that is, if it's not the right effort.
When you feel like all the work you're putting in is getting you nowhere, that's a good sign that it's time to change your approach. Let's look at some strategies that will set you up for success in whatever you want to do.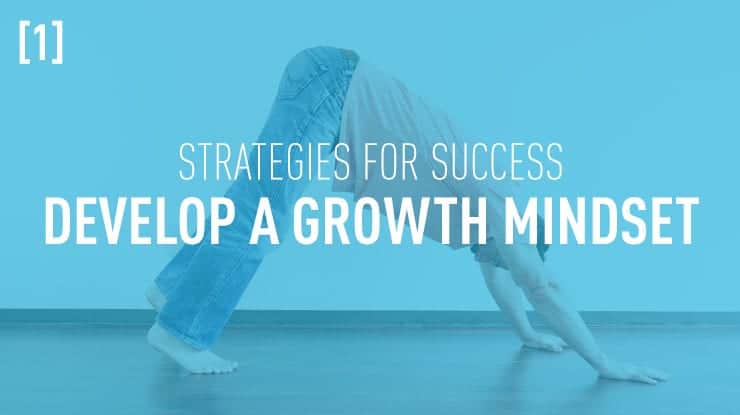 One of the most useful findings from psychological research in the last few years comes from the work of Carol Dweck.
In her studies she's categorized the traits of people who are more resilient in the face of pressure and failure and are able to continue moving forward into success.
She's found that our belief in "changeability" itself determines a great deal of how we approach success and even life in general.
There is a fixed mindset in which we believe that our intelligence, capacity for fitness, and even personalities are predetermined and unchangeable. And there is a growth mindset in which we feel that we can improve and change any aspect of ourselves with consistent work and effort.
Developing a growth mindset, in which you believe that you can change your current situation, is almost a prerequisite to any other strategies you may try. If you don't believe it's possible, success will be out of reach.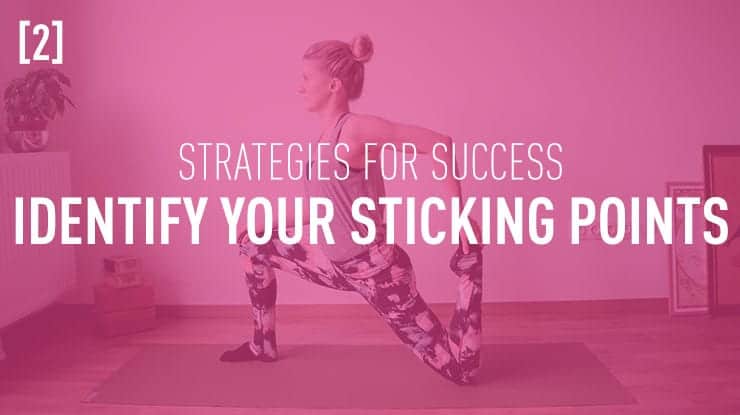 If you want to be successful at anything in life—whether it's getting stronger, gaining skills, losing fat, or just moving through your daily life better—you need to find out what's stopping you from reaching that goal. Without assessing what's holding you back, you'll never be able to overcome those obstacles.
A common thing we see is people putting a lot of effort into something because they think that's what they're "supposed" to do, when it's not really the appropriate effort for the individual.
Like in working up to a handstand—many people think they just need to keep kicking up into the air as many times as necessary until they finally get it.
But if, say, your shoulders are really tight, no amount of kicking up will get you to a nice handstand. You'll need to address your shoulder mobility alongside your handstand training, so that when you do work on kicking up, you're able to get sufficient flexion in your shoulders.
When your effort doesn't match your needs, it just leads to frustration, and you're likely to give up before you've even had a chance to address what's really going on.
Taking the time to assess what's really holding you back will set you up for better success.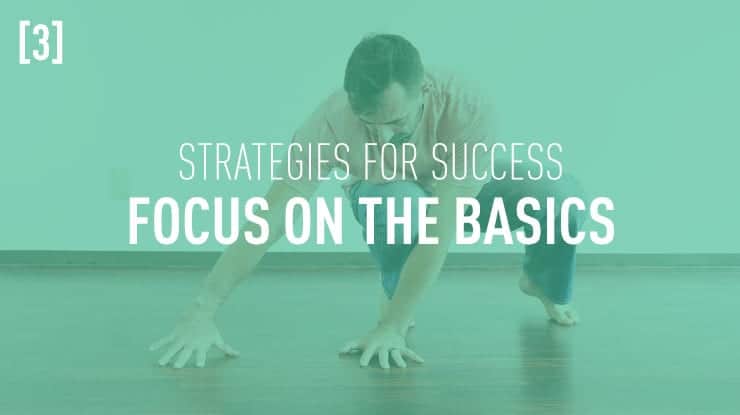 One of the biggest obstacles to success is skipping over the basics.
When you set a goal that's more advanced or complex than you're ready for, you're setting yourself up for failure. Without a strong foundation in the basics, you're going to hit a wall pretty quickly.
We've talked before about what "the basics" really are, and how they're important at any stage. Even the most advanced athletes need to spend time on improving the attributes that are most basic to what they need to accomplish. It's not something that's just for beginners (though beginners usually need a lot more time on the basics before they're ready to add layers of complexity).
Focusing on building attributes like strength, power, flexibility, control, balance will make your journey toward your goal much smoother, and will set you up for success. Trust me.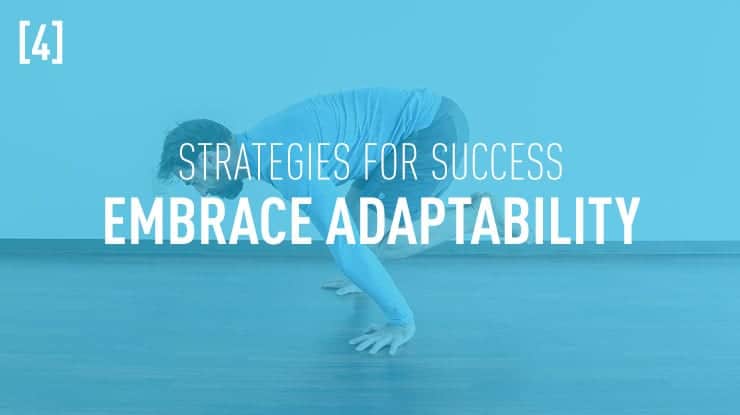 Adaptability at its simplest means that the program can be adjusted on the fly without losing its efficacy.
If a program requires 100% adherence to a preordained plan, then it fails the real world test. There will always be something that interferes with a schedule, be it illness, fatigue, an accident, or other such random occurrences, and your program should be prepared for that.
Part of adaptability is making autoregulation a key feature of your approach to training.
Autoregulation means making adjustments for each training session based on that day's performance. Sometimes, that will mean dropping things down a level if you're just not performing at your best that day; other times, it will mean ramping things up when you see you have the capacity to do so that day.
Along with autoregulation, cycling your goals is a great way to bring adaptability to your training.
Rather than continuing to work toward all your goals at once, an adaptive mindset that helps you adjust and cycle your goals will make a huge difference in your performance.
Being too rigid in your overarching goals and your day-to-day expectations of yourself ultimately leads to frustration, and can get in the way of your road to success. Bring adaptability to the game, and success will come a lot more easily.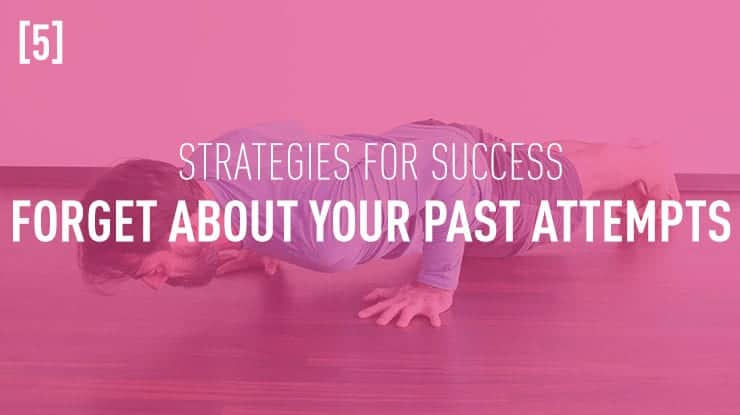 Reflecting on how past training sessions have gone is an essential part of success—taking the time to ponder about what went well and what didn't can help you learn a lot and propel you to improve.
At the same time, though, we tend to get overly stuck in our heads when things didn't go so well last time.
You may go into a training session (or any other habit you're trying to build) thinking about how you failed last time, and how it's not going to be any different this time. That mindset is easy to understand, but it's not doing you any favors.
Go into everything you do with fresh eyes and a fresh mind, as though it's the first time you're trying this.
It may seem counterintuitive, but having some emotional detachment from your goals can get you further along towards them. Yes, a strong desire for change is great, but be careful that these feelings don't lead to emotional ups and downs. You're in this for the long haul now.
The Truth About Success
Success isn't just about reaching the finish line; it's about making small changes that add up to a larger goal. But each of those small changes along the way is its own success to be celebrated.
The strategies above will set you on a good path toward your goals, but even if you can't incorporate all of them, even making one or two of them a part of your approach to success will help you make positive changes without the usual frustration.